Tel Aviv Diary: Israelis Live in Hope of an Eventual Peace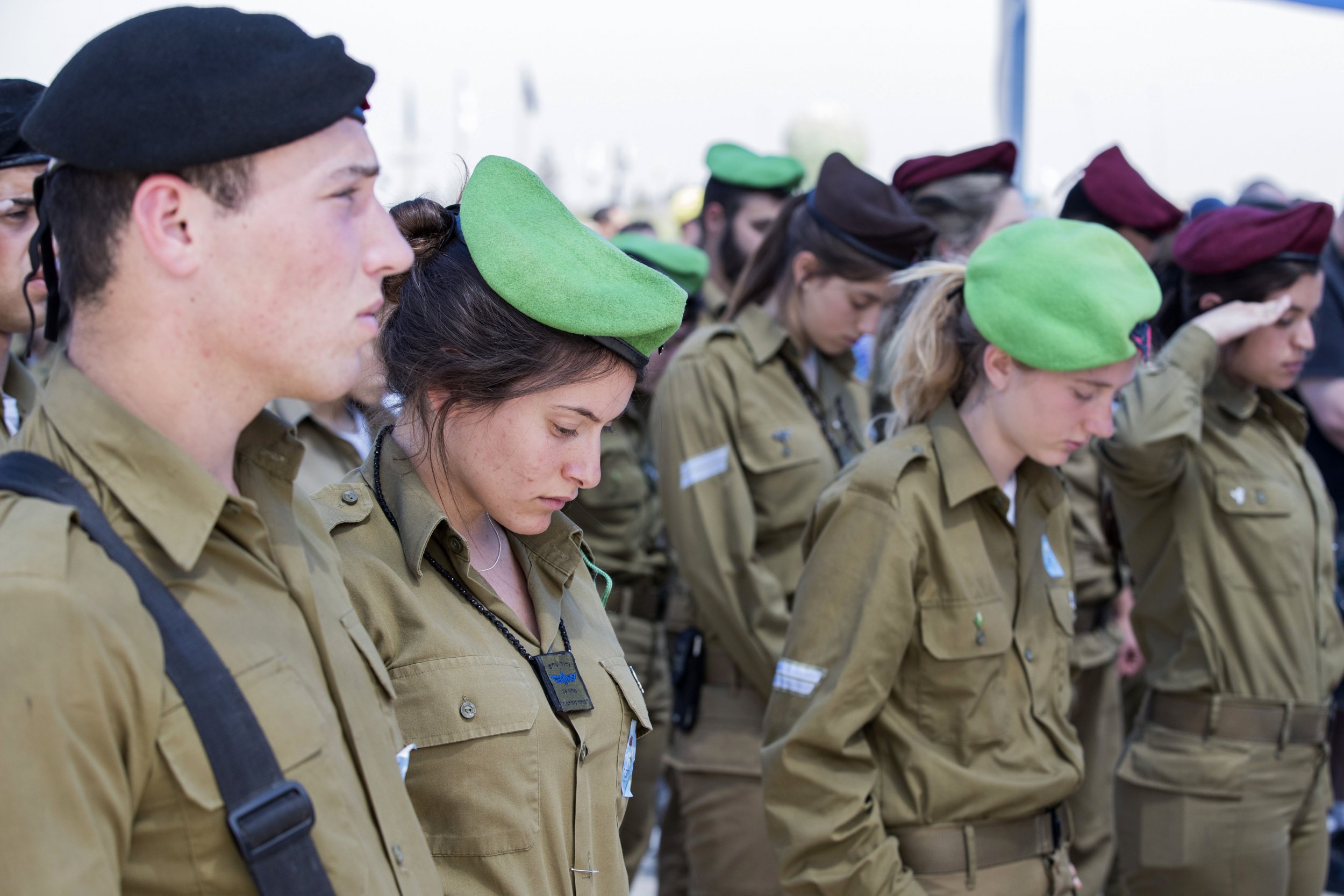 Tel Aviv has a population of 435,000. On Sunday night, 50,000 people gathered in Kikar Rabin, Tel Aviv's main public square (and the place where Prime Minister Yitzhak Rabin was assassinated 21 year ago), getting together to honor the memories of the 23,544 brothers, fathers, husbands and countrymen who have died in Israel's wars.
At exactly 8 p.m., the sirens began to wail throughout Israel, marking the beginning of Memorial Day. For two minutes, 50,000 people stood in complete silence. Most stood at parade rest, a natural reaction of a large group of people who overwhelmingly have served in the military. It is impossible to understand Israel without understanding how Israel relates to memorial day.
Memorial Day takes place one week after Holocaust Remembrance Day (also a day of profound sadness and commemoration). However, Holocaust Memorial Day is a day of national remembrance—remembering an historic event, one to which fewer and fewer have personal connections. It is very much history. It is a past that the very existence of the state of Israel ensures will never recur.
Memorial Day is a significantly more personal day. While the number of those who have died fighting Israel's wars has dropped drastically since 1948—when Israel suffered 6,000 casualties from a population of 600,000, or during the Yom Kippur War, when 2,600 died out of a population of 3.5 million—the very real possibility of loss remains present today in Israeli society.
Newsweek subscription offers >
As President Reuven "Ruvi" Rivlin described on Sunday night, in his youth it was the older kids from his school who were the ones killed in war. Before long, it was his friends and classmates who were dying.
In the blink of eye (or so it seemed), he and his friends all had children, and before long these children were the ones going into the army and they were the ones who would die.
Related: Tel Aviv Diary: Two takes on what the Holocaust means today
Now, said the 77-year-old president, when he goes to pay condolence calls to the families of those killed, he often sits with the grandparents, old people of his generation, as they grieve for a lost grandson or a granddaughter.
Newsweek subscription offers >
I sat there listening to the president next to my 17-year-old son, who will not be studying at a university at this time next year—like most of his peers abroad—but will be in the army.
The weight of living in this country became all the more clear. I served in the army 40 years ago, hoping that my children would not have to do so. I attended military funerals during the summer after the Yom Kippur War and felt that pain, but I maintained the strong hope that my children would not have to don the uniform.
As a reservist, I participated in our withdrawal from the Sinai Peninsula (called for as part of our Peace Treaty with Egypt). I believed then that it must surely be just a matter of time until peace comes to our land.
Listening to the words of President Rivlin on Sunday, I realized that if I live to be his age, my grandson will be 18, the age of induction here. I am no longer the optimist I once was.
On Sunday night, Tel Aviv Mayor Ron Huldai spoke about the first war in which he participated. Huldai was a young pilot during the Six Day War. He used this occasion to read off the names of the pilots of his squadron that did not return from their sorties. Huldai reminded us all that even in the midst of the great victory of '67 there was pain. One in five of his squadron perished in that victorious war 50 years ago.
Huldai spoke of his feeling at the end of the war, flying at 35,000 feet over Syria and realizing that there were no enemies in sight in any direction. But then, he reminded us that only two years later we were fighting the War of Attrition. He spoke in the central square of Tel Aviv, Israel's most successful city, the core of its high-tech industries, and yet he was speaking from the heart of a city that a mere two-and-a-half years ago was subjected to daily missile fire.
Related: Tel Aviv Diary: Why Barghouti is on hunger strike
I was sad last night. It was sad listening to an Israeli Druze (a Muslim sect, particularly loyal to Israel), who lost his son in the army, share on screen his hope that he would be the last father to lose a son or daughter. However, of course, as he said, he was not.
I am sad, because I know that the peace I had always believed in remains as elusive today as it was a generation ago. I am sad because extremists on both sides—ours and the Palestinians (though more so on their side)—have managed to make peace a dirty word.
As the sun went down in Israel on Sunday, Israel's national sadness was replaced by celebration. Israel rapidly transitions from sadness to jubilation over the course of an hour.
On Monday night, Israel celebrates 69 years of independence. I will do my best to do the same. For the only way to live in this wonderful war-torn nation is to be optimistic.
While there clearly will not be peace in time for my children (my son is my third and last child to go into the army), I must still hope that by the time my grandson reaches his 18th birthday, an end to our conflict will be found.
Marc Schulman is a multimedia historian.
Tel Aviv Diary: Israelis Live in Hope of an Eventual Peace | Opinion