Tel Aviv Diary: Israelis Turn Their Backs on Trump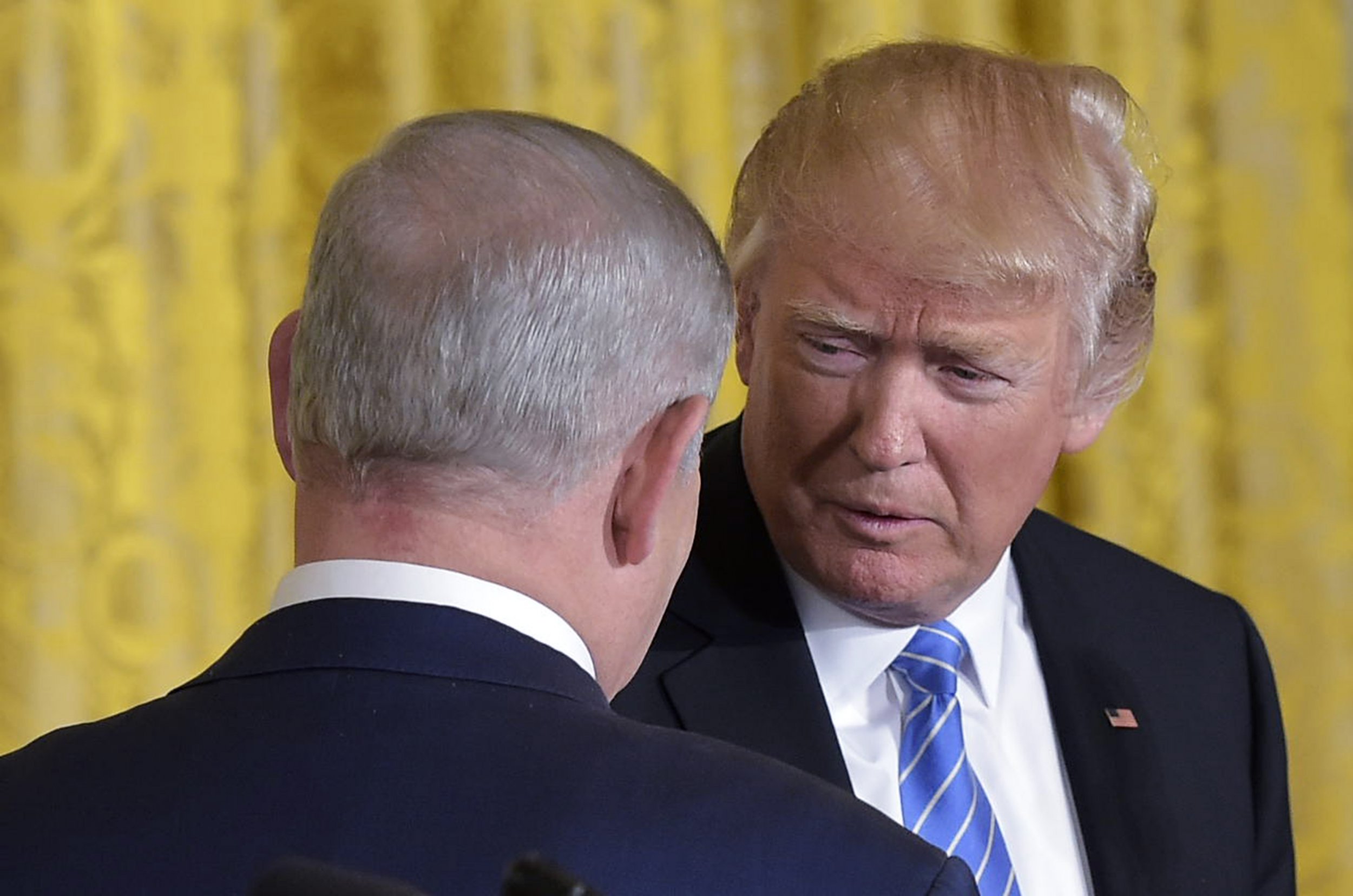 The mood in Tel Aviv today is grim. There is a realization that the life of an Israeli agent might be in danger.
Former members of the intelligence services are angry. No one except the professionals running the agent knows if he is a local who was turned, or an operative operating undercover. But everyone hopes he has been successfully extricated.
Why? Because by all accounts, even his own Twitter feed, President Donald Trump shared information about ISIS activities that had heretofore been secret. Various sources have confirmed that this intelligence was given to the United States by Israel and that information was considered highly secret and not to be shared with any other intelligence agencies.
The carelessness (being generous) with which President Donald Trump handles state secrets should come as no surprise to Israelis. Ronen Bergman reported in the Yediot Ahronot newspaper this past January that the outgoing American administration had warned its Israeli intelligence counterparts against sharing too much with the incoming administration – cautioning that it would get to the Russians. In retrospect, it is clear that this was one warning that should have been heeded.
Of course, officially, everything is fine. Minister of Intelligence Yisrael Katz stated: "We fully believe in the US intelligence community. Cooperation between both countries will continue and deepen regarding threats posed by Iran, ISIS and their proxies." Defense Minister Avigdor Lieberman issued a statement relaying something similar. However, neither minister mentioned President Trump.
Up until yesterday, both the left-wing and the right-wing in Israel were able to tell themselves stories about how Trump was going to be our savior. Initially, the right believed Trump was going to end the concept of the two-state solution, while many on the left thought President Trump might really bring about an agreement for peace. However, everyone's hopes have been destroyed in the last two days.
The right spent the past week ignoring the signs that Trump was planning to do all he could to bring about an agreement between Israel and the Palestinians and were still calling on Prime Minister Benjamin Netanyahu to officially repudiate the two-state solution. They had not realized they were living in a fantasyland created by spending too much time listening to Trump's campaign promises.
By last night, most of the true Trump believers here realized their hopes were being shattered. Trump is not going to change US policy on the Middle East. He is not going to endanger his emerging alliance with the Sunni Arab world by upending 50 years of US policy with regard to Jerusalem.
Last night, I was a guest on an Arabic language TV station i24News in Arabic (i24News also broadcasts in English and French). One of the main topics was the possibility of the creation of a Sunni NATO to counter Iran and fight terrorism. The other guest in the studio and I agreed that such a mutual defense alliance would be difficult to achieve without an active Israeli-Palestinian peace process.
Everyone knows that a successful peace process can only lead to one thing, i.e., a two-state solution, the very thing the Israeli right (especially the religious right) fear the most. It is finally sinking in to the Israeli right that all their hopes Trump would embrace their dreams have been dashed.
On the left, the realization has begun to sink in that even with the best of intentions, Trump is incapable of addressing the complexities of the Israeli-Palestinian conflict. No one believes that peace can be achieved by the waving of a magic wand, even if that wand is held by the President of the United States. And certainly not by a President who has been accused of wrongdoing to the level that impeachment is openly being spoken about.
Israelis across the spectrum have been appalled by the controversies surrounding Trump's intended visit to the Western Wall. It is clear that the Trump administration's handling of the planning of this first presidential overseas trip has been amateurish.
The decision to visit sites in the Old City of Jerusalem, of which Israel gained control during the Six Day War, was ill-advised, to say the least. No sitting US President has ever done so, all avoiding one of the most explosive subjects in the Israeli-Palestinian dispute.
If one visits there under the auspices of Israeli hosts, you are saying to the Arab world that you recognize Israeli sovereignty over the area. If you do what President Trump chose to do, you anger most Israelis, since there are few Israelis, even on the left of the spectrum, who would agree to any future peace agreement that did not keep the Western Wall in Israeli hands.
Trump's constant equivocation and the impossibility of figuring out what he might ultimately decide has become demoralizing to many here, particularly those on the left who harbored hopes that the President might achieve some sort of breakthrough. Or, as I've heard repeatedly in the past few weeks, "Only Trump can do it."
As of late, the misadventures of the Trump White House have led the news headlines here, with only an occasional local scandal intruding. By this morning, however, many Israelis have begun to realize that a little more than 100 days into his term, Trump may be a lame duck.
Very few Israelis understand what the 25th Amendment is, or how impeachment might work. That being said, a President who is fighting for his political survival so early into his presidency is unlikely meet even the minimal hopes of either the right or left in Israel.
Now, everyone's hope has been replaced by a fear of what damage Trump might leave behind after he departs.
Marc Schulman is a multimedia historian.