Tel Aviv Diary: Netanyahu Allies Questioned By Cops Over Corruption
The major story this week in Israel has focused on various investigations into corruption.
The week began with an announcement from Israel's Securities Authority recommending to the Attorney-General that criminal charges should be brought against Shaul Elovitch, chairman and controlling shareholder of Bezeq (Israel's largest telecommunication company).
In addition, the Authority also advocated that charges be brought against Bezeq's CEO, and other managers, for various self-dealing transactions carried out for the private benefit of the chairman. Furthermore, the Authority recommended charges be brought against Shlomo Filber, Director-General of the Ministry of Communications, for sharing information from regulatory discussions with Bezeq.
It should be noted that Prime Minister Benjamin Netanyahu was the Minister of Communication at the time the actions in question took place — and that Netanyahu only resigned that portfolio after being forced to admit to his close personal relationship with Elovitch.
Moreover, the moment Netanyahu became Communications Minister, he fired the ministry's previous Director-General, who had been vigorously pursuing a policy of reform that would have hurt Bezeq's near monopoly status.
Beyond what has been recommended by the Attorney-General, a story broken by Ha'aretz newspaper today reveals that promptly after being appointed by Netanyahu, Filber took immediate action to ensure that Bezeq received the regulatory approval it sought for its purchase of Hot Satellite Communications (the company at the center of the allegations of self-dealing) within an unheard of period of one week, so that Bezeq would receive a multi-billion shekel tax benefit.
The same day the recommendations of the Securities Authorities were released, two very prominent attorneys who had been working closely with the prime minister were detained by the police for questioning.
The first attorney was David Shimron, Netanyahu's personal lawyer. The second, who was not initially named, was characterized as someone "even closer to Netanyahu than Shimron." The Israeli legal system protects the identity of an individual under investigation for 48 hours, to allow that person to request a gag order, should they so desire.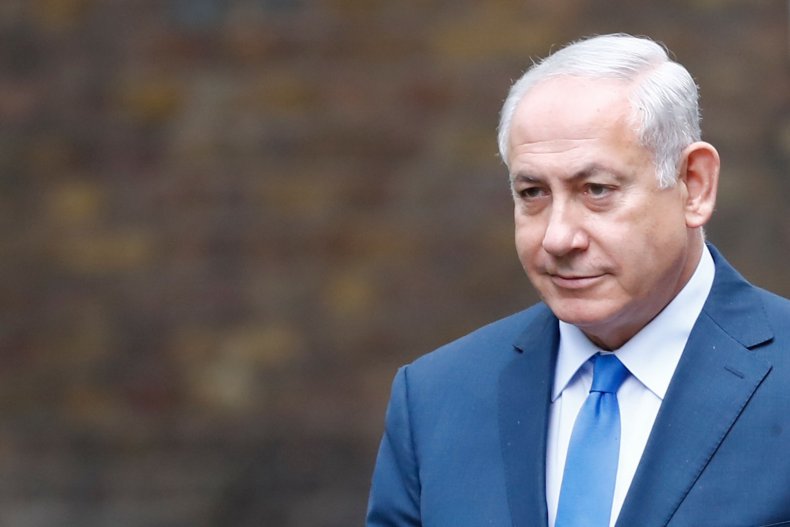 Although the identity of the second individual to be questioned has not yet been made public, everyone who follows the news knew there was only one person who fitted the description that had been released — i.e. Yitzhak Molcho, Shimron's legal partner and adviser extraordinaire to Netanyahu, whom the prime minister has sent around the world on various diplomatic missions, despite Molcho not being a government employee. That name was indeed confirmed by the police at the end of the 48 hour period.
The allegation against Shimron, and now Molcho, is that the two were active participants in promoting Israel's purchase of submarines and frigates from Germany, as representatives of the government, when they would benefit financially from the transaction — which represents a clear conflict of interest and breach of trust.
The prime organizer of the payoff scheme has turned state's witness and has implicated both Shimron and Molcho in this scandal.
The police have not made any allegations that Netanyahu is involved in the affair, in any way, to date. However, in recent days, both former Defense Minister Moshe "Bogie" Ya'alon and former Finance Minister Yair Lapid (Head of the opposition Yesh Atid party) have asserted that they have direct knowledge of corrupt acts perpetrated by Netanyahu in connection with this case.
Former Defense Minister Ehud Barak summarized the situation most succinctly: either Netanyahu had no idea what was going on with his closest advisers, in which case he needs to step aside because he is incompetent, or he needs to go to jail because he is complicit.
Meanwhile, reports suggest the police are close to making recommendations, stating they have enough evidence to bring criminal charges, in the two cases in which Netanyahu has already been implicated — i.e., the case of illegally receiving gifts valued at hundreds of thousands of dollars, and the case of illegally extending favors in exchange for favorable press coverage.
Today, Netanyahu was scheduled to be interviewed for the fifth time under a warning by the police that he was a suspect in these two cases.
Of course, if the ruling Likud party has its way, the police will never make a recommendation regarding Netanyahu. The Israeli Knesset passed a law — on the first reading — that would bar police from making their recommendations public, regarding whether to prosecute a defendant at the end of a police investigation.
Passing this law was their "fall back" plan, after an attempt to implement a law that would block the investigation of a sitting prime minister encountered too much opposition.
The new law has been uniformly opposed by the police and the Attorney-General, but has garnered strong support within the Likud party, and might indeed pass all three required readings. Netanyahu's supporters hope the new ruling will delay any action against the prime minister, and head off any public pressure for Netanyahu to possibly resign, in the event police recommend bringing charges against him.
The sheer number of investigations into Netanyahu and his associates is beginning to threaten his chances for re-election. For the first time in nearly 20 years, recent polls by Israel Channel 10 News indicate that if elections were held today, the right wing would not be able to form a government. Reactions on the street reflect that shift. While Netanyahu has never been popular in Tel Aviv, his popularity with his base seems to be ebbing.
Earlier this week, I asked a cab driver what he thought of the new law barring police recommendations. He said: "I am tired of all this. They [Netanyahu supporters] will do anything to try to whitewash Netanyahu's actions, but at some point, it will stop working."
When I told another long time Likud supporter that Shimron and Molcho were being interrogated by the police again today, his answer was: "They deserve it. They have been abusing their power for personal gain for too long."
MK Benny Begin, son of the late former Israeli Prime Minister Menachem Begin and a lifelong member of Likud, said this week that sometimes when there is smoke there is no fire. Implying that, perhaps, it is possible Netanyahu could be innocent.
But many Israelis believe there is simply so much smoke that there must be a fire somewhere.