Tel Aviv Diary: Is Israel A Normal Country? Depends Where You Look | Opinion
Achieving normalcy has been a dream of Zionism since its earliest times. Theodore Herzl's vision for creating a Jewish State meant turning the Jews into a normal people—like everyone else, with a state of their own. Today, almost 130 years after Herzl called the first Zionist Congress, his vision for a Jewish state has both succeeded beyond his wildest dreams and failed miserably.
The financial and cultural capital of Israel, Tel Aviv, is a modern 21st-century metropolis, which compares favorably with any top city in the world. Israel is doing well economically. In one generation, Israel successfully transitioned from being a third-world country into a first-world country, whose resident per capita income is equivalent to many western European states. Science and creativity flourish in what is known as the 'Start-up Nation.'
Yet, normal? In what normal country do you have missiles fired at two different borders, by three different sets of enemies? In what normal country does a coalition pass two controversial laws and within days, key ministers who supported those bills suddenly assert they were 'passed too quickly, without proper thought'?
During the past 10 days alone, a Syrian drone was intercepted by a Patriot missile and a Syrian plane was downed by a similar missile after both entered Israeli airspace. Israel and Hamas engaged in one day of intensive salvos, including rockets fired at Israel (an escalation which began when an Israeli soldier was killed by a Hamas sniper.) The two sides reached a ceasefire agreement within 24 hours and then, once again, six days later engaged in another exchange, following the shooting of another Israeli soldier by Hamas. Israel fired its medium-range interceptor missiles in combat for the very first time, but the incoming missiles landed in Syria before reaching Israel.
Then, to top it all off—ISIS fired two missiles deep into Israel from southern Syria. The missiles went undetected until after it was too late to intercept, and fell harmlessly into the Sea of Galilee. In addition, on Thursday night, a terrorist entered a Jewish settlement in the West Bank, stabbing three people and killing one of them.
Israel is currently engaged on two fronts, as Amos Yadlin the former head of Israeli Military Intelligence said Friday morning: one urgent (Hamas in the South), and one dangerous (Syria and Iran in the North.)
Despite all this turmoil, it has been very much 'business as usual' in the rest of Israel. The Israeli company Dataroma was sold to Salesforce for $850 million this past week, while Zooz was purchased by PayU for a reported $80 million. In the meantime, venture firms invested a record $3.2 billion in Israeli startups during the first half of 2018.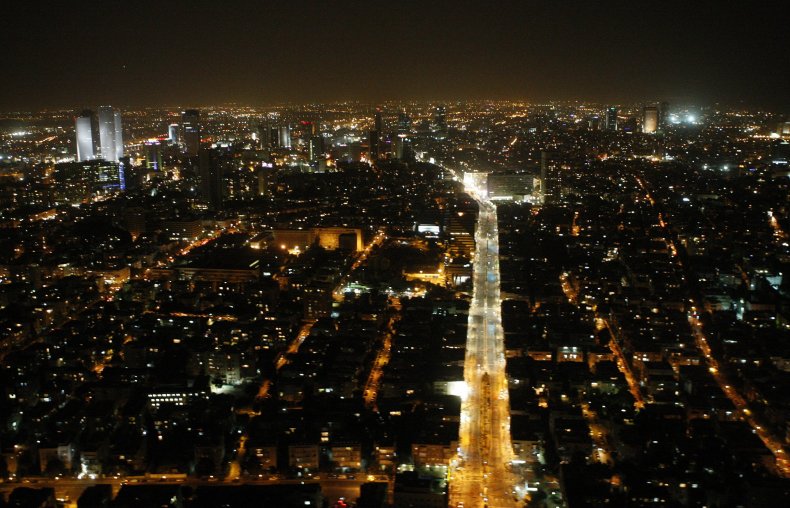 In the midst of all these competing tensions, the Israeli parliament passed two extremely controversial bills, as it closed out its summer session late last week. The first, the Nation-State Bill (which the right-wing has been pushing for many years) restates the fact Israel is "the homeland of the Jewish people" and sets creating Jewish settlement as a national priority.
The second bill authorizes the government to pay for surrogacy. However, an amendment that would have extended those rights to gay men was defeated by the coalition, under pressure from the ultra-religious—even though Prime Minister Benjamin Netanyahu had posted a video in support of the amendment, just three days before.
That defeat resulted in a national strike by supporters of LGBTQ rights, along with a rally in downtown Tel Aviv attended by more than 100,000 people (roughly proportionate to 4 million turning out for a rally in the U.S.) Likud ministers promised to fix the problem during the next Knesset session—failing to explain how they were going to overcome the objections of the ultra-Orthodox.
As to the Nation-State Bill, the government and its supporters brushed off criticism from the opposition parties, American Jews, and other governments, until representatives of the Druze community, an Arab-speaking religious minority who fight in the IDF and are involved in mainstream Israeli politics (a Druze currently serves as Minister of Communications) complained the law discriminated against them and has left them feeling like second-class citizens. Druze Army officers have threatened to stop doing reserve duty.
Suddenly, Naftali Bennett, Education Minister and head of the Bayit Hayehudi party, who pushed for the bill to be passed, stated that we made a mistake in passing the bill in its current form and we need to fix it. Moshe Kahlon, Minister of Finance and head of the Kulanu party declared that the bill, which had been discussed for seven years, had been passed in a rush and needed to be fixed.
So, is Israel a "normal" country? If Herzl could see the realization of the dream he inspired, he would surely be amazed at what this modern 21st-century country has become. However, he would also be deeply saddened at how not "normal" the country remains. Though, in the end, normalcy may be overrated.
Marc Schulman is a multimedia historian.
The views expressed in this article are the author's own.​​