Tel Aviv Diary: Public Executions in Gaza Reveal the True Nature of Hamas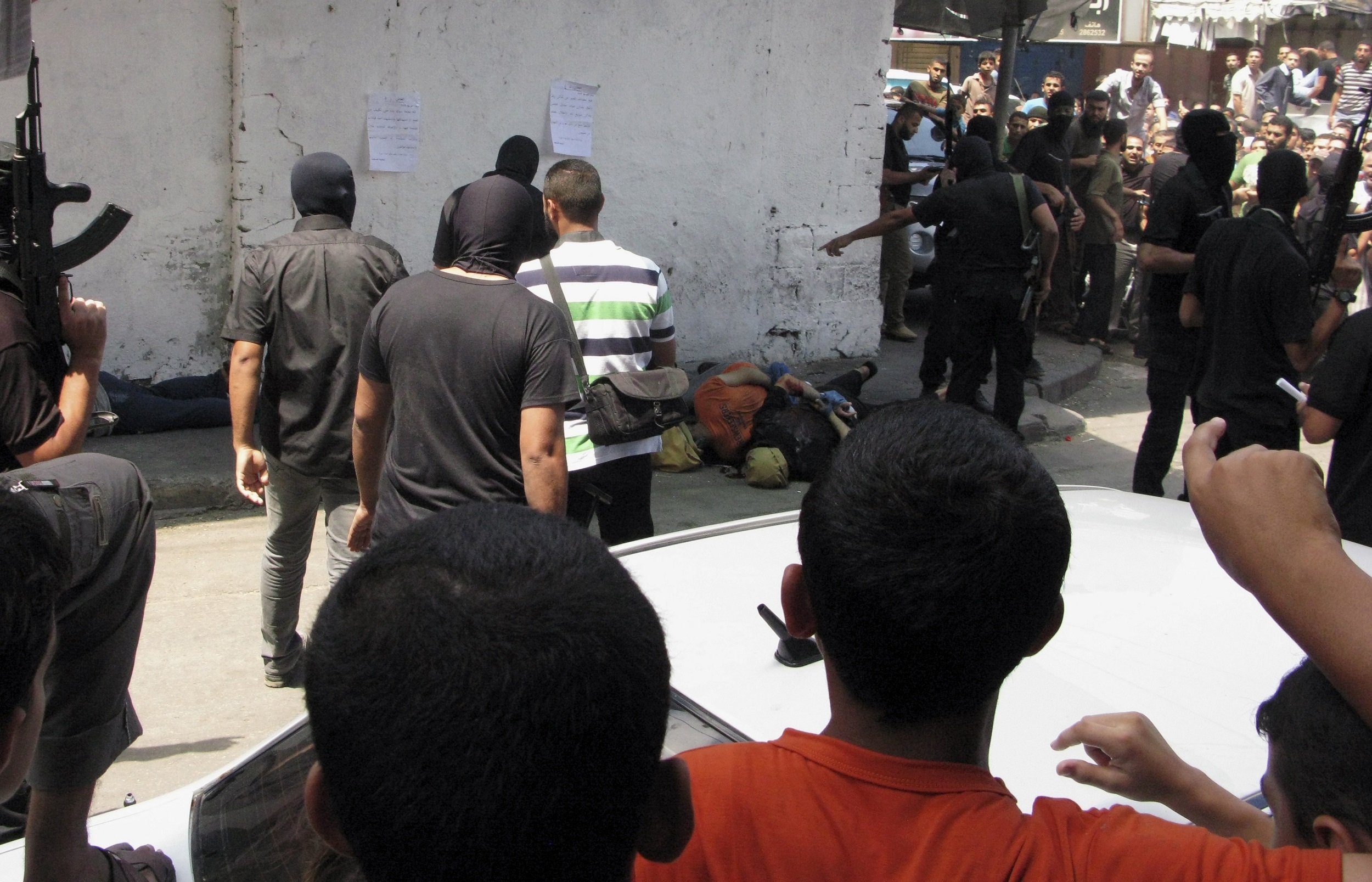 I had almost finished writing this diary, part of which was to make the point that for those of us in Tel Aviv it is as if there is almost no war going on. This thought ended a few minutes ago when the sirens once again went off in Tel Aviv.
Even though we all have confidence in the Iron Dome Missiles, things suddenly seem very different when sirens go off. The reality that we are still at war becomes clear. As my son said, when the sirens go off he can feel his pulse race. I know I certainly would not want to take my blood pressure during those moments.
However, the news of the last few minutes underscores how different our lives are than those who live so close to Gaza. As I was rewriting this diary entry, news broke that a four year old was killed on a kibbutz near the Gaza border by a mortar that was fired at the same time as the missile was fired on Tel Aviv. The four year old becomes the first Israeli to die since Hamas broke the ceasefire.
But, there's more. Unfortunately, earlier today a synagogue in Ashdod was hit by an incoming missile. I must say I am beginning to feel like a manic depressive. Yesterday, it seemed as if maybe we had turned a corner. Yet now we are back where we started—yet again.
Of course, neither of these things is true. Yes, Hamas did manage to send a missile that was intercepted over Tel Aviv. But earlier in the war, they were sending four or six missiles at the same time. Now, they have only managed to send one. For the four year old who will never get to have a life and his parents who will grieve for the rest of their lives, this has been the worse day of the war. All of Israel will mourn the loss of this one four year old.
One of the controversies in the last 24 plus hours, both here in Tel Aviv and on the Internet, has been the attempt by Prime Minister Benjamin Netanyahu to equate ISIS with Hamas. It is an interesting comparison, especially considering the fact that part of Netanyahu's argument for wanting to keep Hamas in power has been his fear that something worse like ISIS might take over.
Netanyahu's claim gained some visual substance today when photos were circulated by Hamas of their execution of reported collaborators. All 18 were summarily killed in the streets today. The group included at least 2 women.
While the numbers do not come close to the numbers that ISIS has killed, the same bloodlust seemed to be in the air among those who were pulling the triggers in Gaza and those who were pulling the triggers in Syria/Iraq.
While they are clearly not the same and saying that they are is an oversimplification, there are some very clear similarities that should not be ignored. Both movements are religious-based movements, whose political decisions are based on religion. In both cases, those who make decisions believe they are acting in the name of god. In addition, as opposed to some other Islamist movements, both movements believe in the use of violence and both movements use the killing of innocent people as part of their tactics.
Hamas generally does not line people up and shoot them like ISIS does. They also did not kill the kidnapped Israeli soldier Gilad Shalit, because they knew how valuable he was, as opposed to ISIS, who used beheading as a tactic.
But it was Hamas who invented suicide bus bombings that killed dozens of innocents at the same time. Is Hamas more moderate? You could say that. But Hamas is also run by a generation of men who seem older than the ISIS leaders—people who tend to at least act with more moderation. But are they really that different?
Political historian Marc Schulman is the editor of historycentral.com. An archive of his recent daily reports from Tel-Aviv can be found here. He is also a columnist for the Times of Israel.