Tel Aviv Diary: Rivlin Says ISIS Operating in Israel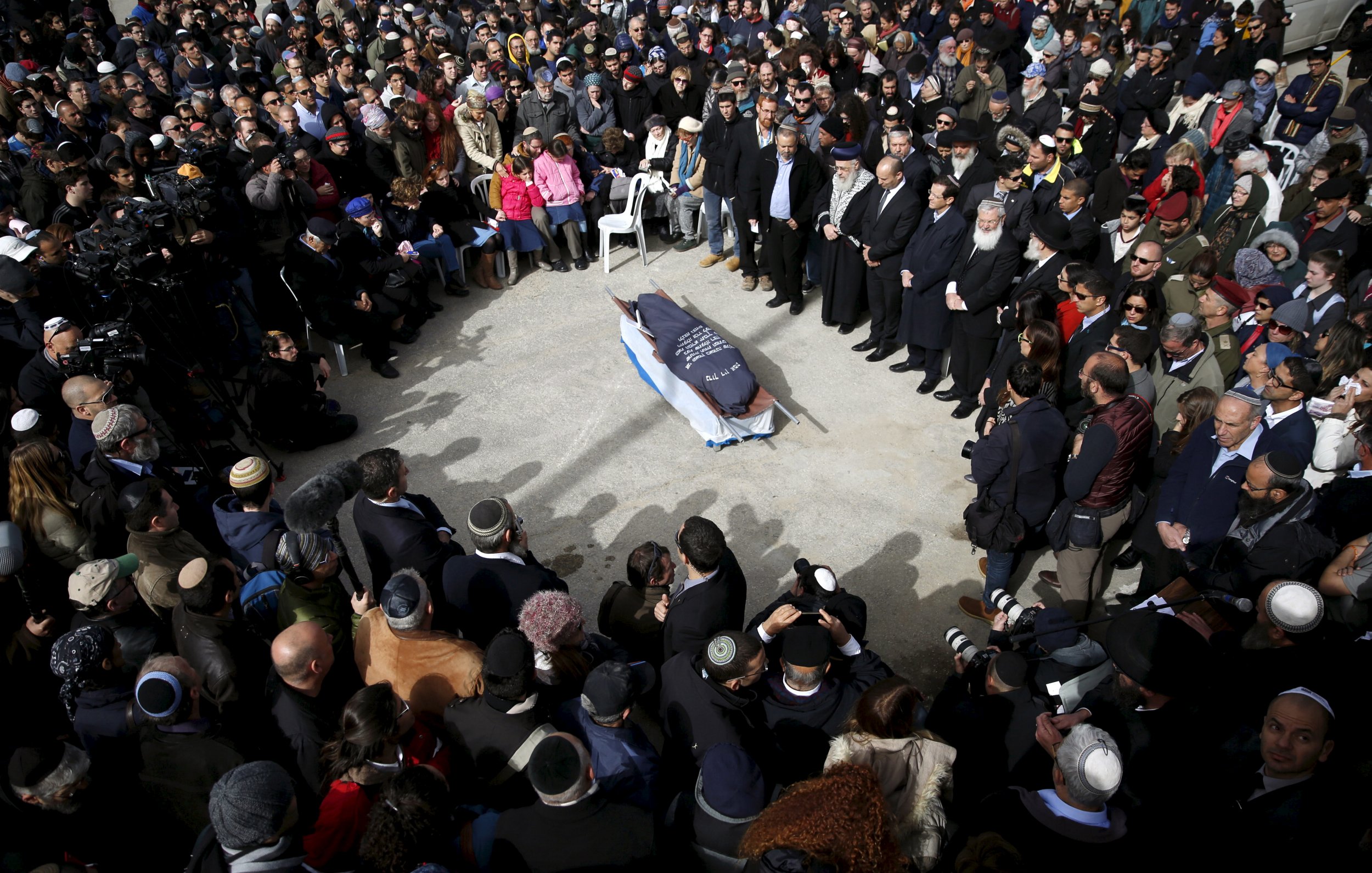 These past few days have been strange in Israel. Terror attacks continue, especially on the West Bank, where the violence has reached a new level with successive attacks on women by knife-wielding terrorists.
This past Sunday, 38-year-old Dafna Meir was attacked and murdered in her home, in front of her children. The victim of Monday's brutal stabbing attack was Michal Froman, the pregnant 30-year-old daughter-in-law of the late Rabbi Menachem Froman (who until his death last year worked tirelessly toward reaching accommodations between Israelis and Palestinians). Michal Froman was seriously injured, but both she and her unborn baby are expected to survive.
Far from the West Bank (around 50 miles), life in Tel Aviv continues uninterrupted. The ruthless terror attack that took place on Dizengoff Street a mere two weeks ago seems but a distant memory—despite the fact that police have maintained the censorship regarding any details of the case.
To this day, there has been no official word on whether the terrorist was a "lone wolf" or was acting in concert with others? Were his actions inspired by ISIS or did he have some other motivation?
The police and security services remain silent. Yet during a speech at a recent conference of the Institute for National Security Studies (INSS) focused on the security challenges facing Israel in 2016, President Reuven "Ruvi" Rivlin cautioned that "Daesh [ISIS] is already here and influencing Israeli Arabs. Anyone who knows the Arab society in Israel knows that a number of Bedouin villages in the Negev and Arab towns in the North have been heavily influenced by extremists. Even places known to be primarily secular have been impacted by religious extremism."
The president is the only person, aside from the prime minister, Benjamin Netanyahu, who is fully and regularly briefed on all aspects of Israel's security. Such a warning, coming from a man who has made it his mission to reach out to Arab-Israeli communities, must be taken seriously.
Last Saturday was the day the nuclear agreement with Iran was formally put into effect. The agreement's implementation was met with another round of official warnings by various government ministers here on the consequences of the agreement.
For the first time, there were some other opinions voiced by commentators who wondered out loud what qualified Iran as "the biggest sponsor of terrorism," as well as questioning whether, at some point, some accommodation could be reached between Israel and Iran, with whom Israel has no territorial disputes.
During the same conference at which Riviln spoke, Chief of Staff of the Israel Defense Forces Gadi Eizenkot delivered a speech in which he raised the potential dangers of the Iranian agreement, while at the same time becoming the first Israeli official to acknowledge that the agreement also presented some opportunities for Israel.
As a result of these circumstances, several new points of contention seem to have developed between the United States and Israel. The first controversy began over a new law that Israel's Justice Minister Ayelet Shaked has been championing. The law would require any Israeli organization receiving 50 percent or more of its funding from foreign governments to display that fact in all of its literature.
Furthermore, this proposed law would compel representatives lobbying in the Knesset to wear tags indicating the source of their sponsor organization's funding. (Netanyahu recently requested that the latter provision be removed.)
There has been an outcry among many in Israel, as well as those in the diplomatic community, protesting the fact that the proposed law unfairly targets left-of-center organizations, since the majority of right-wing organizations—who also get funding from abroad—receive their backing from individual donors, who would not fall under this new law.
United States Ambassador Dan Shapiro met with Shaked last week to receive clarifications on the proposed law. Shaked had stated, in defense of the law, that it was similar to the United States' Foreign Agents Registration Act. In his meeting, Shapiro reportedly informed Shaked that this was not the case.
The FARA Act, which was initially passed in the 1938 in response to the concern that Nazi agents were acting in the U.S., asserts that agents representing the interests of a foreign government must register. The proposed Israeli law would require Israeli organizations, such as B'Tselem, to make their sources of funding clear in all correspondence and other actions. (Current law requires that organizations show their sources of funding on their websites, as well as in regular reports.)
I asked Minister Shaked why this new law was necessary now? The minister responded:
I believe that no strong, democratic sovereign country would be interested in such blatant interference from foreign countries in its domestic affairs, certainly not in a manner so unaccepted among democracies.

Such intervention sometimes contradicts the internal interest of the citizens of the country. It is not transparent, and most importantly, it does not pass through the accepted channels between the countries.

Different countries represent various interests that differ from the interest of the public in Israel, and their money acquires great power for them toward implementing these interests, without public knowledge, and sometimes without the awareness of elected public officials.
The minister of justice went on to add: "The proposed NGO law does not negatively impact the freedom of groups supported by foreign governments to organize or express themselves. It seeks to ensure transparency and expose information for the public and their elected representatives regarding the question of for whom these organization are working and what their goals truly are. Transparency is an important element in a proper, well managed democratic country."
Most of those working for left-leaning organizations do not agree with the minister and believe the proposed law is part of a larger effort to delegitimize any criticism of the policies of the government.
Yesterday, Ambassador Shapiro also spoke at the I.N.S.S. conference. While most of his address was devoted to hailing the strong relationship between the United States and Israel, Shapiro did criticize the fact that Palestinians and Jews in the West Bank are not treated equally by Israel's judicial system. The government reacted with outrage at this rather mild criticism of a state of affairs with which almost any independent Israeli or foreign observer would agree.
I spoke with an owner of a neighborhood business this morning about the events of the past few weeks. He lamented the fact that extremists exist on all sides and that they seem to be the ones setting the agenda.
This phenomena is not limited to Israel, as we have seen the same problem in the Arab world—and even on the U.S. campaign trail. While this local businessman was too young to remember President Richard Nixon, and, needless to say, lacked any significant knowledge of American politics, what he seemed to be trying to say was, "We need the silent majority."
In a time when extreme views appear to be on the rise, and tolerance for opposing views seems to be rapidly diminishing, we do indeed stand in need of that silent majority. We require those centrist, pragmatic voices to come forth, stand strong and start steering the ships of state, both here and throughout the world.
Marc Schulman is the editor of historycentral.com.