Tel Aviv Diary: Will Comey's Firing Help Sink an Arab-Israeli Peace Deal?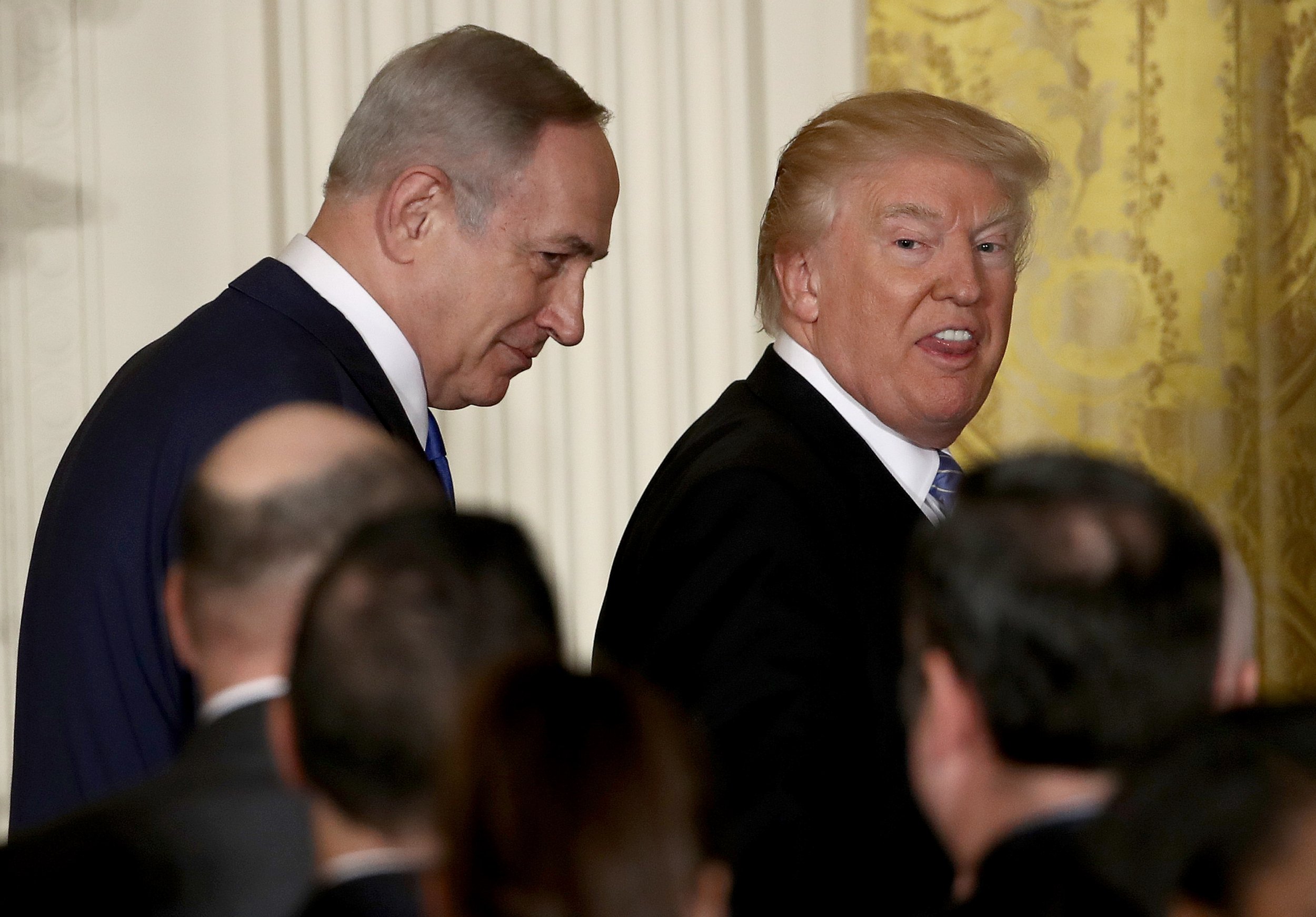 When President Donald Trump lands at Ben Gurion airport on May 22 it will be 43 years since the arrival of President Richard Nixon—the first president of the United States to visit Israel.
Nixon was greeted as a hero when he arrived on June 16, 1974, thanks to the critical aid the United States had provided Israel in the midst of the Yom Kippur War. At the time, Nixon was also deeply mired in the Watergate scandal, and was less than two months away from resigning in disgrace.
Back then, Israelis were not closely following the unfolding Watergate saga, as it was far away. Few Israelis had visited America in those days—and the country was still deep in the midst of re-interring its more than 3,000 dead from the war. I doubt more than a handful of Israelis have even heard of the Saturday Night Massacre.
Of course, greeting the U.S. president was Prime Minister Yitzchak Rabin, who had recently returned from being Ambassador to Washington and was thus clearly aware of the extent of Nixon's travails.
Today, 43 years later, there are few Israelis who have not heard about Trump's firing of FBI Director James Comey. Israelis, like most of the globe, have been following the Trump election and presidency more closely than any recent president.
The news of the president's firing of Comey has been headline news in Israel for the past two days. For the first time, many Israelis learned about Nixon's "Saturday Night Massacre" of special prosecutor Archibald Cox.
Israelis tend to see the world through their own perspective. Even regarding American presidents, the question here often comes down to: Is he good for Israel or not?
It is easy to get into an argument about Trump in Tel Aviv. Many are still obsessed about President Barack Obama—with one woman almost yelling at me last night, asking why Obama was so anti-Russian? Why does Obama care about Crimea?
The woman, who claimed she was born in Crimea, thought Obama's action opposing Russia was unconscionable. Most Israelis are simply confused about what is happening in the United States at the moment.
At the time of the U.S. presidential election, the Israeli right-wing celebrated—some even going as far as saying that Trump's victory was "like the arrival of the Messiah." The left wing, on the other hand, feared that the last constraint on the current Israeli government was gone, i.e., that now the government would accelerate building on the West Bank and even consider implementing the plans of the Bayit HaYehudi religious party to annex part of the West Bank.
Over the first 100 days of the Trump presidency, it has become clear that Israelis—like many Trump supporters—fell for the campaign promises he had no intention of keeping. Trump may be a friend of Israel. Nonetheless, he would never think of angering his Saudi friends by moving the U.S. Embassy to Jerusalem. The right wing, who dreamed of John Bolton being secretary of state, received the former head of Exxon Oil, Rex Tillerson, instead.
Now, less than two weeks before Trump's visit, the Israeli right wing is panicked that Trump might be a man of his word in one area—i.e., his desire to orchestrate "the biggest deal on earth" securing Israeli-Palestinian peace.
While in Washington, Ayelet Shaked, Israel's young and telegenic Minster of Justice, (from the right-wing Bayit Hayehudi party), met with U.S. senators trying to convince them why a peace plan would be the wrong idea at the moment. Shaked then told Israeli army radio that she hopes President Trump will try to push forward an economic deal, and not a deal for peace.
But Trump appears determined to plow ahead. He has seemingly made significant progress, getting Palestinian Authority Head Mahmoud Abbas to climb down and agree to direct negotiations with Prime Minister Benjamin Netanyahu without preconditions, thereby, calling the Israeli government's bluff regarding whether or not a peace partner exists.
Trump has also made the right moves when it comes to the Israeli public, making Israel a stop on his first significant foreign trip, planning a visit the Western wall in the Old City of Jerusalem (where no sitting U.S. president has gone before), and planning to give an address at Masada (the ancient fortress that has become a symbol of Israeli resolve).
The latest opinion poll shows 48 percent of Israelis favor a political solution that includes the creation of a Palestinian state, 35 percent oppose and 17 percent do not have an opinion. With much of the Sunni world united with Israel in opposition to Shi'ite Iran, and with an American president who is perceived as very pro-Israel by the Israeli public, a unique opportunity might exist to bring about an agreement to fruition.
All that being said, Is it really possible to reach a historic agreement when the president of the United States is under a cloud, and when he seems incapable of sweating the details of any plan?
Combine that with an Israeli prime minister who heads the most right-wing government in Israel's history, and who might be indicted at any time (for any one of the myriad of crimes for which he is currently under investigation).
If that was not problematic enough, the Palestinian partner is an octogenarian who only rules over half of his people. Achieving peace seems like quite a long-shot at best.
But this is known as the land of miracles and one can only hope.
Marc Schulman is a multimedia historian.