Tel Aviv Diary: A War of Attrition Will Only Hurt the People of Gaza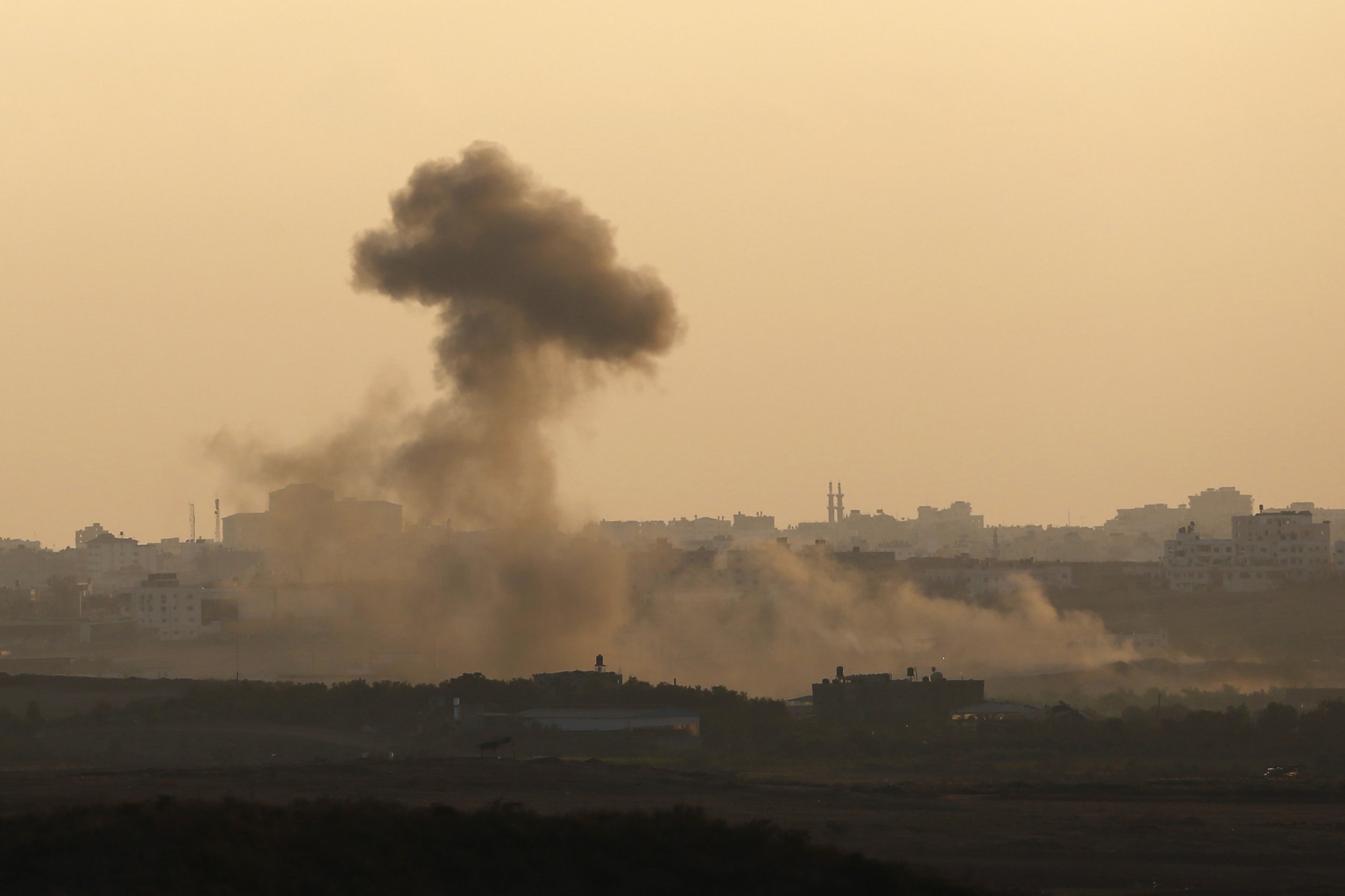 Today is the 32nd Day of Israel's War with Hamas—or is it? In Tel Aviv there is no real sense of war. The beaches were crowded, though they did not appear to be filled with the usual number of tourists for an August day. However, Israelis did crowd in to replace them. My son turned to me, as we looked at the hundreds of people in the water standing at the wave line and said: "boy, they must all be pretty sure there isn't going to be missile attack today."
And this was the case—at least around Tel Aviv. Of course, a mere one hour drive to the South (in the areas immediately around Gaza) no such calm prevailed. Over the course of today 30 missiles and mortars landed in that area. Israeli news broadcasts repeatedly played a clip from last week showing the Isralie Defense Force's Chief of Staff Benny Gantz stating that the quiet has been reestablished in the South: "and the farmers can now go back to tending their fields and the flowers will grow." It's statement that I am sure the Chief of Staff wishes he could erase. Israel has responded to the renewed missile fire with selected attacks on missile targets. Five more people have died in Gaza as a result, including two who were targeted by an Israeli drone and killed (after being caught driving away from a missile site on motorcycle.) This response has far from satisfied the residents of the South, who feel that their interests are being ignored. Once again, they are being fired upon and the rest of the country goes about its routine.
There have been contradictory reports coming from Cairo all day. Anything I write now could change by the time this is published. As of now, Saturday night (Israel time), the Israeli delegation is not returning to the table for talks unless Hamas stops firing its missiles. The Israeli position is that there will be no negotiations under fire. At the moment, Hamas's position is the opposite—so much so that they are threatening to withdraw from the talks if Israel does not return to negotiate. Hamas has also threatened to resume fire on Tel Aviv tomorrow, if their demands are not met.
Most observers are coming to the conclusion that we are in for a war of attrition, of an undetermined length of time. I think Hamas may be misjudging the situation—that they mistakenly believe they can better withstand a war of attrition. They came to (what from their standpoint is) a reasonable conclusion that Israel was interested in a ceasefire, and that their rule in Gaza was not threatened by Israel.
I believe that once the Israeli government made it clear they do not want to commit to a full-fledged war in Gaza, Hamas concluded it was in their interest to extend the fire, in order to improve their position. However, Israel is in a much better position than Hamas to withstand a war of attrition—and certainly more so than the people of Gaza. The tourist season is over. At this point, the economic losses in Israel will be limited. People will go on with their lives. Whatever psychological damage has been imposed on a generation of our kids has already made its impact. Currently, it is the people of Gaza who are not getting the aid they require. It is the people of Gaza who will suffer if this war goes on, because Gaza relies on Israel for all of its food, fuel and other supplies. Every day—even during this war—trucks head from Israel into Gaza bringing needed food and medicine.
One final thought, this one on the failure of secular leaders to fully understand a religious based military/political movement. Last night I wrote about the failure of the Israeli government to understand the intentions of Hamas. At this point, everyone agree that this was and remains a very large problem, and one that is not limited to Israel. This morning, in Washington, President Barack Obama issued a statement and answered questions regarding America's new air campaign in Iraq. When asked whether the U.S. underestimated ISIS, Obama stated "I think that there is no doubt that their advance, their movement over the last several months has been more rapid than the intelligence estimates and I think the expectations of policymakers both in and outside of Iraq."
I would suggest this continual misreading of these organizations is a systemic problem that, in recent history, goes back at least to the Iranian revolution. Intelligence analysts have been repeatedly caught flat-footed in trying to understand religious movements. Moving forward, policy makers should at least be cognizant of these failures when they make their decisions.
Political historian Marc Schulman is the editor of historycentral.com. An archive of his recent daily reports from Tel-Aviv can be found here. He is also a columnist for the Times of Israel.