Tel Aviv Mob Beats Israeli Driver, Mistaking Him for Palestinian Attacker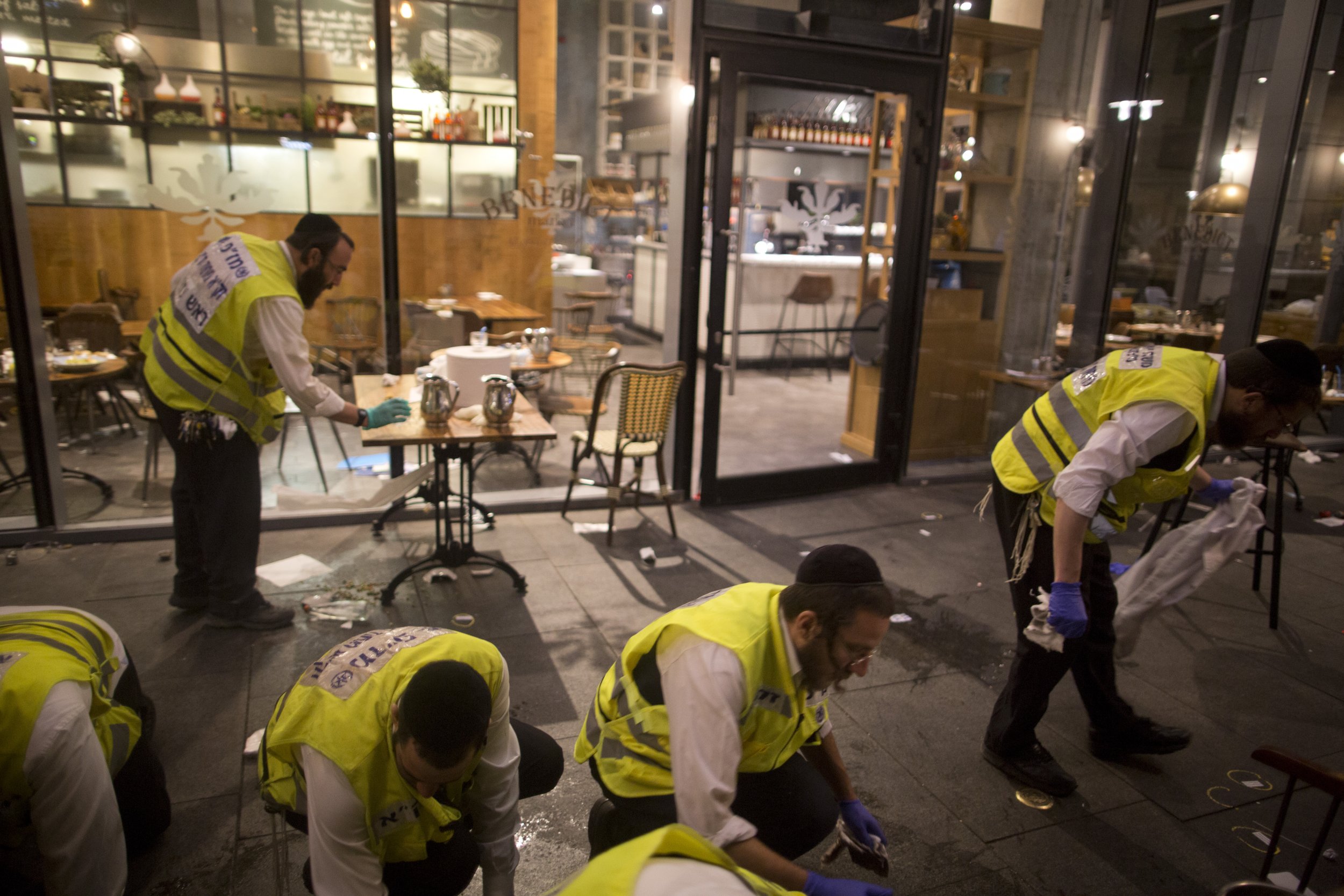 An Israeli man ploughed his car into a Tel Aviv restaurant on Saturday night after having a heart attack at the wheel of the vehicle, before being beaten by bystanders who believed that he was a Palestinian attacker, eyewitnesses have revealed.
The incident, which took place at the Furama Chinese restaurant on Ben Yehuda street in the coastal city, left two people in the eatery dead. The driver also succumbed to his injuries but it is unclear if the beating by the mob is what killed him, or the heart attack that preceded the crash.
A wife of one of the restaurant's owners, Shoshana San, told Jerusalem Online: "They thought that the driver was not a good person, they beat him. He was unconscious." To get to him, the mob "pulled him out of the car," she added.
"I thought it was the end of the world and that I was dead, people were screaming," San continued. "The restaurant was filled with white dust. At first, I thought it was maybe a terror attack."
A spate of deadly attacks committed by Palestinians against Israelis has heightened the sense of anxiety in the country, with other lynchings occurring since a wave of attacks began in October last year.
In the same month, a mob attacked and killed an Eritrean man after believing that he was a second attacker after a Bedouin man opened fire at a bus station in the southern city of Beersheba.
The latest mob attack comes as Tel Aviv remains on high alert after two Palestinians from the West Bank opened fire on diners outside a chocolate shop earlier this month, killing four people. Palestinians have committed a number of ramming attacks against Israelis in the recent wave of violence, which would have sparked fears that Saturday's crash was one of these type of incidents.