Telegram: Russia Bans Chat App After Ignoring FSB Demand for Access to Secret Messages
Encrypted chat app Telegram will be "immediately blocked" in Russia over its failure to grant the country's security services full access to its users' private messages, a Moscow district court ruled on Friday.
Russia's federal media regulator, known as Roskomnadzor, announced that legal action had been launched against the Dubai-based company last month. It said the Federal Security Service (FSB) needed decryption keys that would let it peek into the communications of the chat app's 200 million users.
In a statement carried by state media outlet Tass on Friday, Tagansky court judge Yulia Smolina said: "The court ruled to satisfy the demand of Roskomnadzor. The ban on access to information will be in force until the FSB's demands are met." The report added the messaging service would be "blocked immediately."
According to Meduza, a Russian-language online newspaper, Telegram staff did not attend the hearing and lawyers are planning to appeal the decision.
Sputnik, another state outlet, cited an FSB representative as stating: "We are supporting the demands expressed by Roskomnadzor, we regard them as legal and justified. Telegram has not only failed to provide... the requested data, but it also has not provided data proving impossibility to satisfy the demands."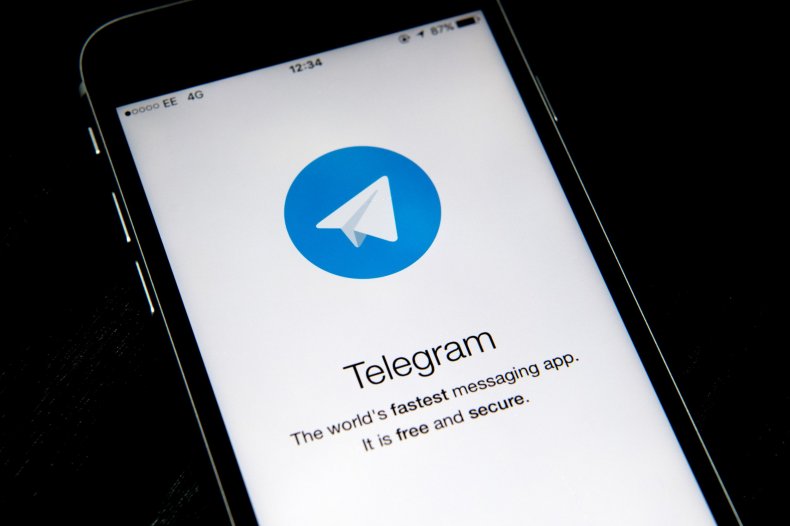 Roskomnadzor has claimed the decryption keys were needed because the application—founded by Pavel Durov, former CEO of social network Vkontakte (VK)—is used to facilitate terrorism. But Telegram's lawyer, Pavel Chikov, previously described the compliance requirements as unconstitutional and baseless.
Durov, who in 2014 sold his VK stake to Ivan Tavrin, former CEO of the telcom Megafon, which is majority-owned by Putin ally and oligarch Alisher Usmanov, has said that efforts to obtain access to messages would be hopeless. "Threats to block Telegram unless it gives up private data of its users won't bear fruit," Durov tweeted back in March. "Telegram will stand for freedom and privacy," he added.
On Friday, the CEO said "privacy is not for sale." In a statement, he wrote: "The power that local governments have over IT corporations is based on money.
"At any given moment, a government can crash their stocks by threatening to block revenue streams from its markets and thus force these companies to do strange things (remember how last year Apple moved iCloud servers to China). At Telegram, we have the luxury of not caring about revenue streams or ad sales. Privacy is not for sale, and human rights should not be compromised out of fear or greed."
Human rights group Amnesty International spoke out this week amid reports the app was under pressure to weaken users' privacy protections. Like WhatsApp, messages on the service are encrypted "end to end" meaning that only the sender and recipient can see the content of the private communications.
"By attempting to block the Telegram messaging app, the Russian authorities are launching the latest in a series of attacks on online freedom of expression in the country," said Amnesty director Denis Krivosheev in a statement Thursday.
"In recent years the Russian authorities have steadily targeted the country's few remaining spaces for freedom of expression," Krivosheev added. "They have blocked news sites that criticize them, imposed Draconian data storage rules and declared media outlets registered outside Russia as 'foreign agents'.
"Now they are targeting one of the most popular messaging apps in Russia simply for having the courage and integrity to respect the privacy of its users."
This article was updated to add comment from Pavel Durov.