'Game of Thrones': The Best 'Battle of the Bastards' Mashups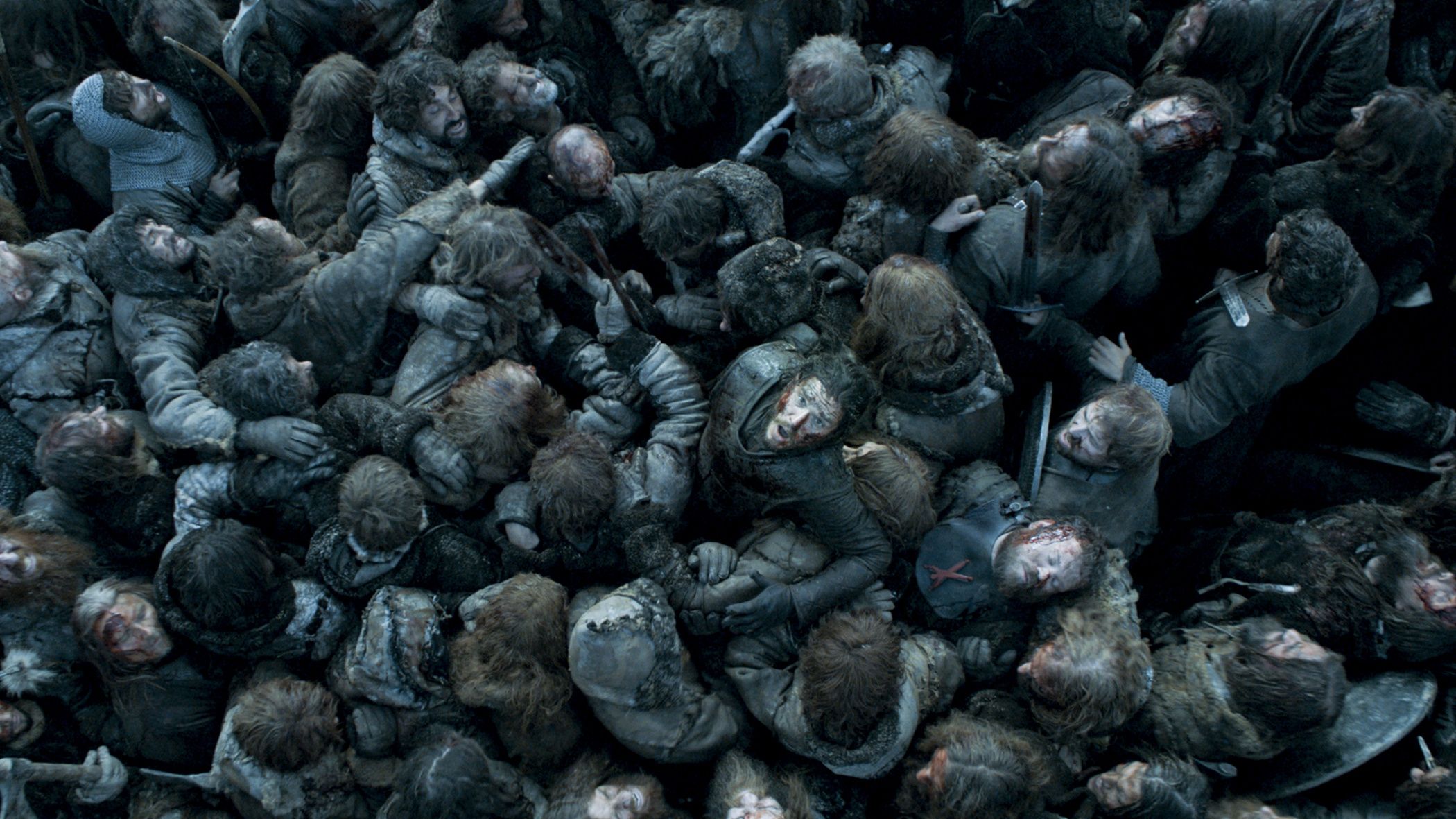 It's been three days since Sunday's breathtaking "Battle of the Bastards" raised the stakes for Game of Thrones, not just in terms of storytelling, but in production values and combat scenes too.
In an age where the watercooler in "watercooler television" has become the internet, the response to Sunday's episode continues to flood social media, from ruminations on the meaning of Ramsay Bolton's final words to Sansa Stark to defence of Ramsay's defence, and even considering the episode's implications on the whole show's eventual conclusion.
Sunday's episode has also thrown up almost endless memes. Below we've picked just a few of our favorite ones—there's no meme better than a mash-up meme.
"Who let the dogs out?" We all know that one…
The "Battle of the Bastards" was worthy of a WrestleMania main event…
"Pedigree: Really Ramsay good food for dogs…"
"Stop. Hammer time…"
When two worlds collide…
Shot through the heart... Is it too soon?
For things you may have missed in "Battle of the Bastards", click here.