Television Still Americans' No. 1 News Source, While Social Media and Newspapers Are Equally Popular, Poll Says
Americans still find television a solid source for news, according to a recent Hill-Harris X poll.
Television news is popular among 53 percent of registered voters, the poll says—including both network news and cable news networks such as CNN and Fox News.
At 21 percent, the next highest segment of viewers said that they like to get their news from the internet. Social media and newspapers tied at 9 percent each, with 6 percent saying they get their news from the radio. Magazines, podcasts and other forms of media came in at one percent.
Age was a deciding factor as to how those polled consumed their media. Among 50-to-64-year-olds, 69 percent of those polled said that they consume televised news over any other news medium. Only 34 percent of 18-to-24-year-olds consume the news in this manner.
This information is reflected in ratings for television news up and down the board. For the week of November 25, 9,259,000 viewers in total watched ABC Nightly News with David Muir, up 113,000 viewers over ratings from a year ago.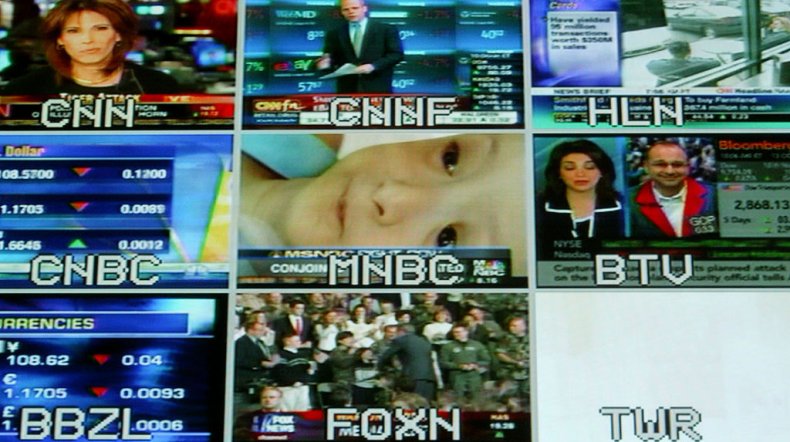 NBC Nightly News with Lester Holt has gained 52,000 viewers since 2018, posting 9,062,000 total viewers in the same week.
Meanwhile, CBS Evening News with Norah O'Donnell was the only network news program to post losses, down 401,000 in the same ratings period.
On cable, Fox News remained the highest-rated basic cable network. Fox News has been posting all-time ratings highs, with an increase of 2.779 million viewers during the week of November 25, 15 percent higher than the ratings they saw last year. This has meant high ratings for network staples such as Sean Hannity's Hannity, which had 3.585 million viewers in November, his best month ever, and Tucker Carlson Tonight, which posted 3.413 million viewers, who also saw his best-ever month. The Five, at 3.011 million and The Ingraham Angle at 2.827 million also posted gains.
MSNBC is in second place, boasting some of its largest ratings of all time, up 18 percent in morning viewers and 12 percent in total prime time viewers for the month of November. The Rachel Maddow Show, the network's highest-rated program, sported 3.175 million viewers for November, becoming her most-watched month since January. Brian Williams, anchoring the 11 p.m. news hour, has held steady with its October numbers, ranking No. 1 with adults 25-54 in its timeslot.
CNN, meanwhile, is losing viewers, posting 999,000 viewers this month, down 11 percent from October.
Hill-Harris X polled 1,001 registered voters from November 30th to December 1st. The margin of error is plus or minus 3.1 percentage points.
Updated (12/6/2019 9:51 p.m.): With Information that Sean Hannity also had his best every ratings the month of November.