Telfar Sees Rush to Purchase Bags Day After Guess Pulls Look-Alike Tote From Shelves
The American clothing company Guess decided to stop selling a tote bag that some critics have accused of mimicking the design of a tote sold by Telfar, a company based in New York City known for designer Telfar Clemens' unisex fashion creations.
The decision generated a surge of Telfar mentions on social media and inspired some media outlets to publish content advising readers on where and how to purchase the Telfar tote before the item sells out.
Guess told news outlets on Monday that it was no longer selling its version of the bag, citing criticism on social media in a company statement about the decision.
"Signal Brands, the handbag licensee of Guess, Inc., has voluntarily halted the sale of its G-Logo totes," Guess said in a statement obtained by The New York Times. "Some on social media have compared the totes to Telfar Global's shopping bags. Signal Brands does not wish to create any impediments to Telfar Global's success and, as such, has independently decided to stop selling the G-logo totes."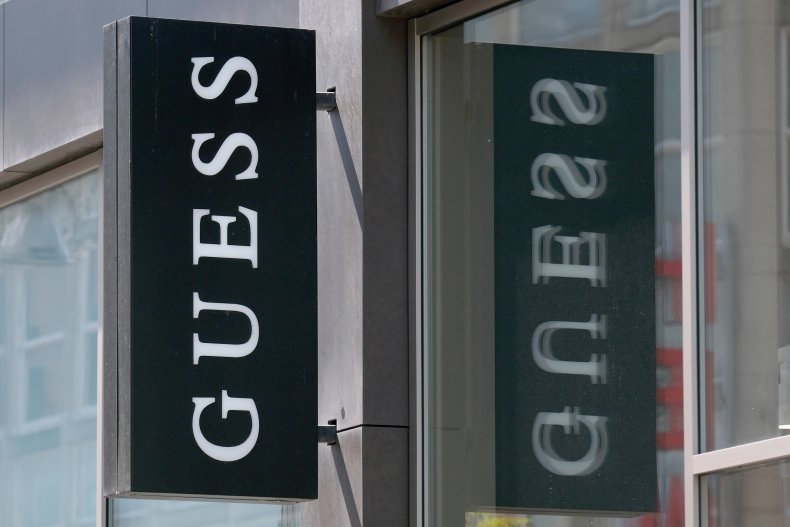 In a statement shared with Newsweek, Telfar expressed appreciation for Guess' decision, which the company described as "very gracious."
"We think it is truly meaningful to have reached this very gracious outcome without us having to say or do anything," Telfar's statement said. "It sends a message that sometimes real power comes from people and from love. We are loving the power of our people."
Telfar added that it has received "tremendous support" from those who support the brand ahead of its second Bag Security Program, a one-day initiative that enables shoppers to preorder any bag they want without running the risk of the products selling out. The brand first launched its Bag Security Program last year and revived it for another single-day presale on Tuesday.
The bag at the root of the controversy is Telfar's "shopping bag," a rectangular tote that comes in a set of solid colors and is emblazoned on its side with an encircled "T." The bag has a set of handles and longer straps attached so that those who possess it can carry it by hand or sling it over their shoulder.
The Telfar bag won the fashion category in the Beazley Designs of the Year for 2020, an annual exhibition at the Design Museum in London. In the bag's fashion design nomination listing, the museum praised its accessible price tag and ability to sell out "in minutes" once items are restocked online.
"They are priced according to the average earnings of a New York DJ for a single night's work," the listing said. "Telfar bags represent the brand's ethos that luxury should be both practical and financially accessible."
Guess' tote bag is similar in shape. It comes in solid colors and possesses handles and straps, as the Telfar bag does. Guess' tote also comes with an encircled "G" on the side.
Newsweek reached out to Guess for comment and will update this article with any response.
This story has been updated with additional information and background.