How to Buy the Telfar and White Castle Uniform Collaboration
To celebrate White Castle's 100th birthday, the fast-food chain's uniforms have received a high-end upgrade.
Luxury fashion label Telfar has teamed up with the food outlet to give their uniforms a revamp.
Telfar Clemens, designer behind the much-coveted brand, has created four new White Castle uniforms for all 10,000 restaurant staff.
The new-look apparel includes T-shirts, polos, aprons, visors, and durags—the first hair accessory to be recognized as part of the company's official uniform.
Sporting the food chain's colors, the uniforms come in light blue, royal blue and black, with the brand name in a gothic font.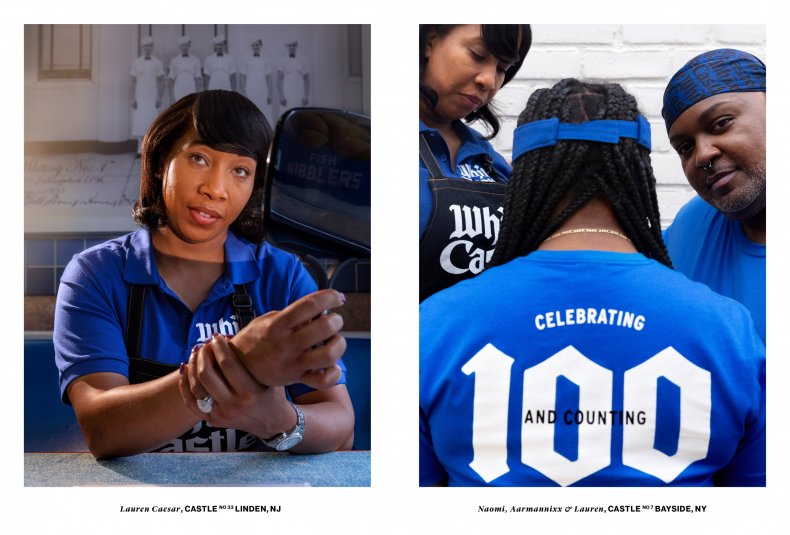 In a press release seen by Newsweek, White Castle's vice president Jamie Richardson said: "We wanted something special for our 100th birthday that captures the authentic spirit of White Castle and, as always, Telfar came through for us.
"Telfar has taken our uniform to a new place, creating something that's distinctive, attractive and comfortable, and something our team members will feel great in whether they're at work or hanging out with friends and family."
Celebrating the release, the new-look uniforms were modeled by staff in a shoot with photographer Elliott Jerome Brown Jr.
The portrait series was shot in Queens, New York.
The two brands first collaborated in 2015, when Clemens asked White Castle to sponsor the label's New York Fashion Week show. The restaurant agreed and also hosted the after-party.
Telfar first produced a uniform for the restaurant chain in 2017 and has created three more sets since, including this special 100th birthday edition.
"White Castle supported us before our success and we consider them family," said Babak Radboy, Telfar's creative director.
Can I Buy The Telfar White Castle Uniform?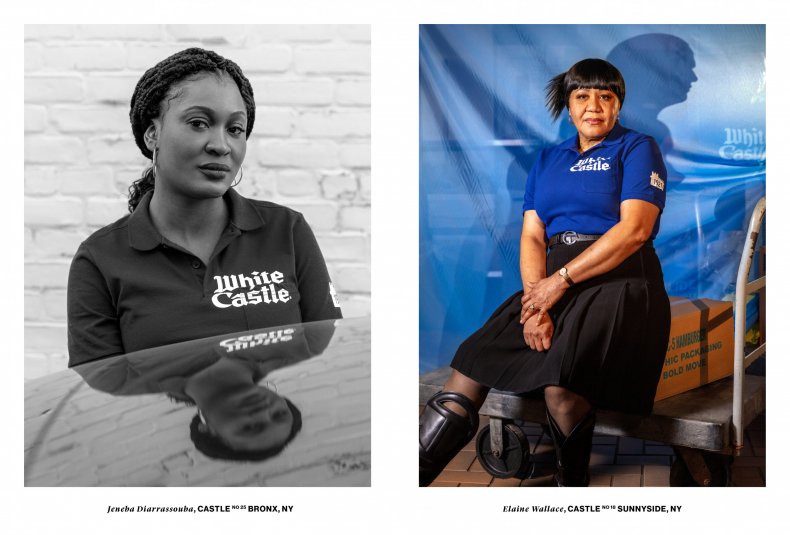 While the official uniform is only available for White Castle employees, there is a limited edition collection that is available to the public.
The line includes a T-shirt, hoodie, hat and durag. Proceeds will be donated to the Robert F. Kennedy Human Rights Liberty and Justice Fund, which provides bail to imprisoned minors.
It is available now on Telfar's website.
Who Is Telfar Clemens?
Telfar's founder, Clemens, was born in Queens, New York to Liberian parents.
The 36-year-old briefly moved back to Liberia with his parents, before returning to the U.S. in 1990 at the outbreak of the Second Liberian Civil War.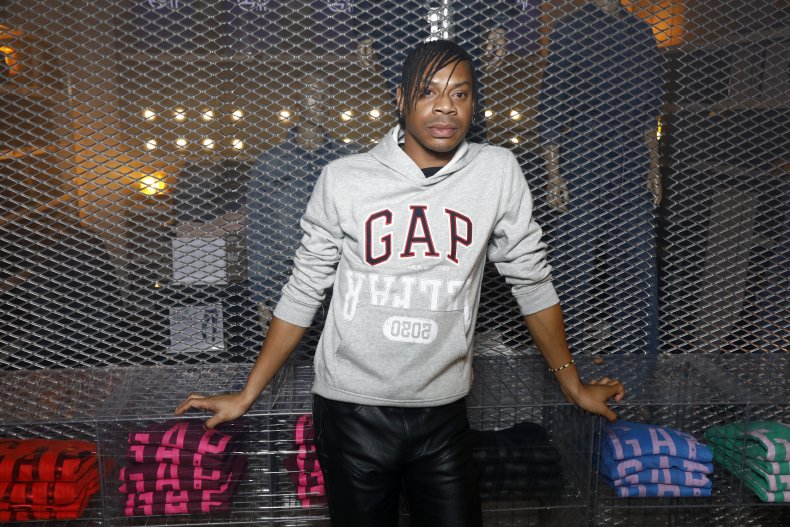 He was placed in a class for English-language learners, where his teacher gave a lesson on monograms. Clemens drew a "T" inside a "C," which later became his fashion house's logo.
Clemens began making clothes as a teenager and founded his eponymous gender-neutral label in 2005, while studying accounting at Pace University.
Since then, he's gone on to win Accessories Designer of the Year at the 2020 CFDA Fashion Awards.