Watch: Women Accuse Muslims at Tempe Mosque of 'Child Marriages, Raping Goats'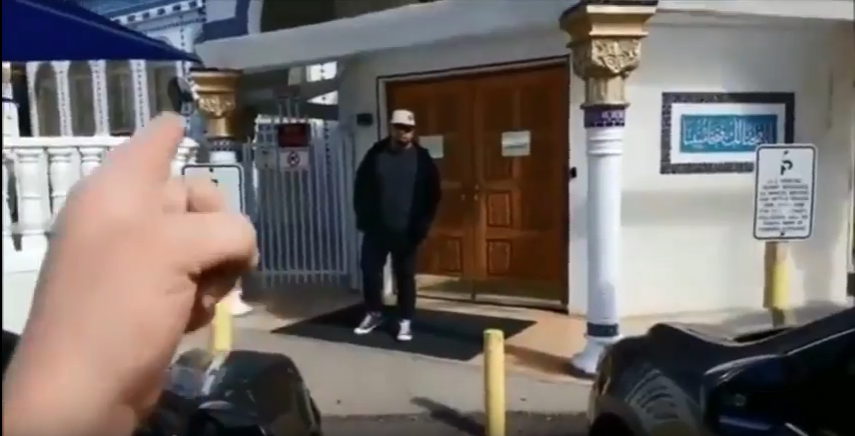 A controversial video posted to Facebook shows two women harassing worshippers at a Tempe, Arizona, mosque as they hurl insults about Muslims supporting incest, child marriages and practicing "goat sex."
The two self-described "patriots" shown in the March 4 Facebook video were identified as Tahnee Gonzales and Liz Dauenhauer by commenters and local news outlets, The Arizona Republic reported. The women encouraged at least three small children to help take down "propaganda" pamphlets at the Islamic Community Center of Tempe.
The women face trespassing charges as their video shows them briefly entering the mosque and describing their intention to expose "the infiltration of the Arabic Muslim coming in and destroying America."
"Muslims are nothing but evil Satan worshippers," Gonzales said in the video. Her profile picture shows her wearing a "Make America Great Again" hat from Donald Trump's presidential campaign.
The nearly 25-minute video shows the women tearing down brochures and pamphlets inside the mosque. They also questioned a Muslim man why he was present at the mosque.
"You guys encourage marriage of nine-year-old children. That's how sick you are," yelled one of the women in the video.
"Why are you over here? You have no idea what you're talking about," the man responded.
"Because we're in America and we can be. What's up? You guys even rape goats that how sick they are," one of the women snaps back.
Tempe Imam Ahmad Al-Akoum told KNXV-TV Gonzales and Dauenhauer have harassed people at the mosque before. Sadly, such actions have become commonplace at the religious center.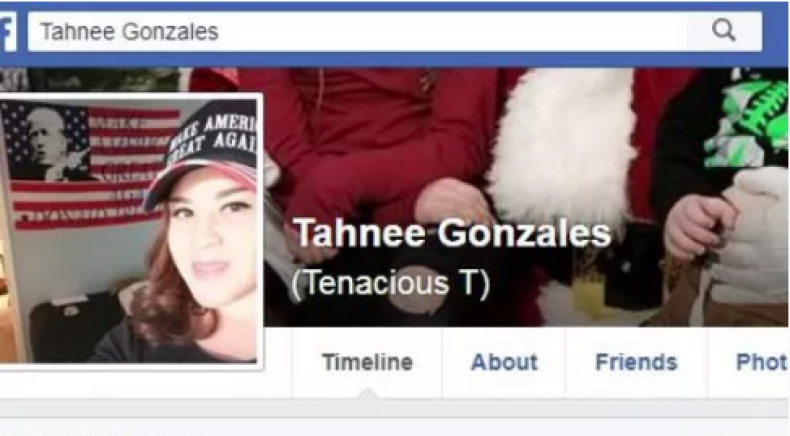 "We encourage our community members not to engage these people," he said. "It was really heartbreaking to see ignorance in play and teaching hatred and bigotry to young children who are very innocent."
Throughout the video the women reiterate they are recording the incident to expose the "threat we're facing in America" from the Islamic faith. At one point, they tell several young children by name to move away from the "disease-ridden" mosque.
"Get off [the Islamic Center van] Josh, you don't know what filth is on there. Muslims have been on there, Josh," one of the women screamed. "Goats, all their sex goats in there."
"They carry AKs around and kill people all the time," she continued. "They're multiplying so that they're able to continue their invasion and illegal takeover of everything."
Tempe police say they are still investigating the incident and no arrests have been made as of Thursday afternoon.