The Queen's 90th Birthday: Her Majesty's Most Memorable Quotes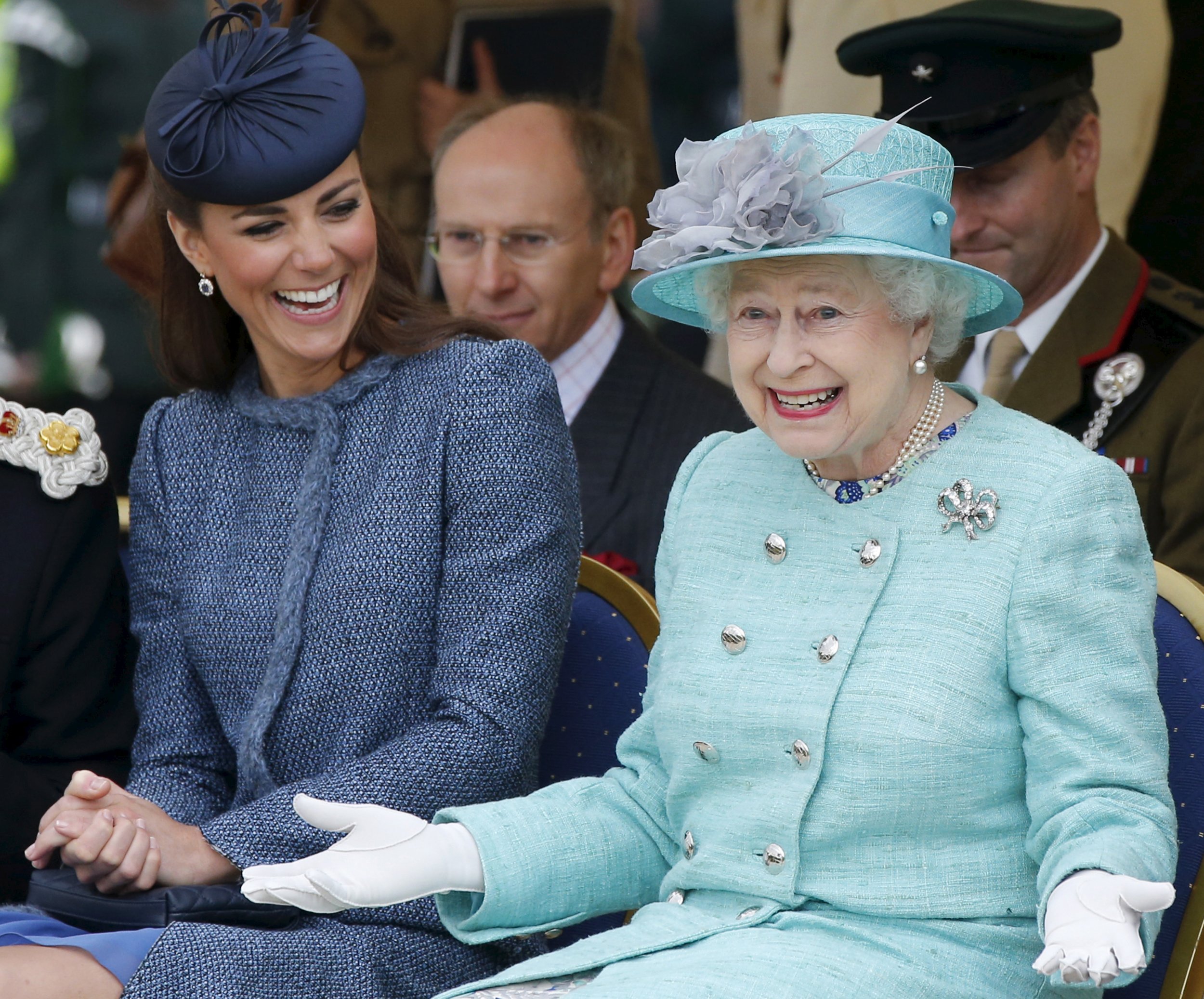 On Thursday, Britain's longest reigning monarch turns 90. Since her accession in 1952, Queen Elizabeth II has lived through the Second World War, among other major conflicts, and witnessed significant constitutional change, including devolution in the U.K. and decolonization in Africa.
Her numerous state visits and meetings include noteworthy trips to Zambia in 1979, Nepal in 1986 and South Korea in 1999.
Her time as Queen has not been without personal heartache and distress. Her father passed away at just 56. Her husband's uncle, Lord Mountbatten, was assassinated by an IRA bomb in Ireland in 1979, and 1992 saw the breakdown of two children's marriages and a fire at Windsor Castle. There then followed the tragic death of Diana, Princess of Wales in August 1997 in a car crash in Paris.
Here Newsweek takes a look at the monarch's top 10 quotes over the course of her remarkable reign.
Speaking to her future subjects on her 21st birthday in April 1947: "I declare before you all that my whole life, whether it be long or short, shall be devoted to your service and the service of our great imperial family to which we all belong."
At the Queen's first televised Christmas address in 1957, she outlined her role as a British monarch: "I cannot lead you into battle, I do not give you laws or administer justice but I can do something else, I can give you my heart and my devotion to these old islands and to all the peoples of our brotherhood of nations."
The Queen was quoted in London's Daily Mail newspaper in October 1989: "Like all the best families, we have our share of eccentricities, of impetuous and wayward youngsters and of family disagreements."
The Queen reflected on the difficult year where her children's marriages fell apart and a fire at Windsor Castle in a November 1992 speech: "1992 is not a year on which I shall look back with undiluted pleasure. In the words of one of my more sympathetic correspondents, it has turned out to be an annus horribilis."
In September 1997, the Queen spoke to the crowds gathered to pay respects to Diana, Princess of Wales: "No one who knew Diana will ever forget her. Millions of others who never met her but felt they knew her, will remember her. I, for one, believe there are lessons to be drawn from her life and from the extraordinary and moving reaction to her death. I share in your determination to cherish her memory."
In her golden wedding anniversary speech in 1997, the Queen praised her husband Prince Philip: "He has quite simply been my strength and stay all these years and I, and his whole family, and this and many other countries owe him a debt greater than he would ever claim or we shall ever know."
At a banquet during the Queen's state visit to Germany in 2004, she recognized the importance of reconciliation: "In remembering the appalling suffering of war on both sides, we recognise how precious is the peace we have built in Europe since 1945."
In a conversation with renowned 1960s English guitarist Eric Clapton at a Buckingham Palace reception in March 2005, she asked: "Have you been playing a long time?"
In the Queen's 2008 Christmas address, she reflected on the importance of perseverance, even at the most challenging of times: "When life seems hard, the courageous do not lie down and accept defeat; instead, they are all the more determined to struggle for a better future."
As part of her Diamond Jubilee message in 2012, the Queen reminded the public of her role as a figurehead: "In this special year, as I dedicate myself anew to your service, I hope we will all be reminded of the power of togetherness and the convening strength of family, friendship and good neighbourliness, examples of which I have been fortunate to see throughout my reign and which my family and I look forward to seeing in many forms as we travel throughout the United Kingdom and the wider Commonwealth."