Shooting in Manchester: Ten People Shot After Street Party Carnival
Ten people—including two children—were shot in Manchester, England, in the early hours of Sunday morning following a Caribbean street carnival.
BBC reported that authorities were called to the scene at 2.30 a.m. (local time) following reports of injured festival-goers. Later, police revealed that nine of the victims suffered from "pellet-type wounds that are not believed to be serious," while the tenth victim is in critical condition with serious leg wounds. It is unclear what caused his injuries.
In a statement, Chief Supt. Wasim Chaudhry, from Greater Manchester Police, confirmed that the overall injuries did not appear to be as serious as was first believed.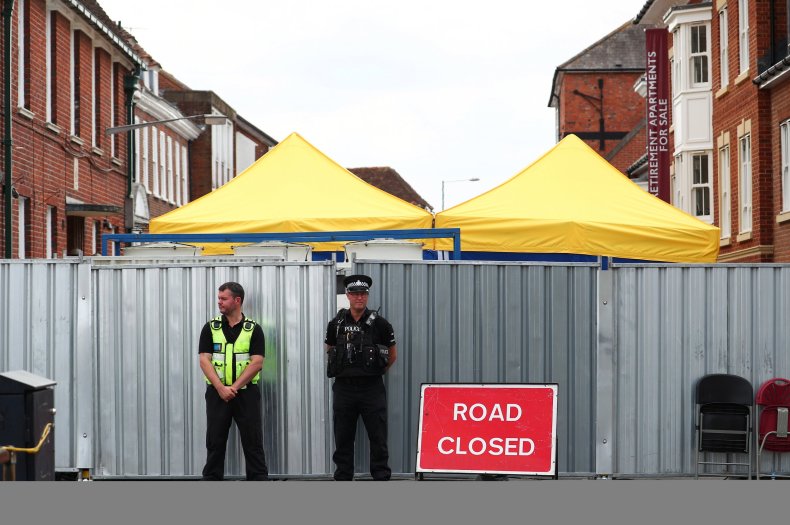 "Hopefully people will begin to leave hospital over the course of the day following treatment," he said. "That being said, there may be people who didn't seek treatment last night and I would urge these people to get immediate medical attention if that is the case."
"[The shooting was] a reckless act that could have had devastating consequences," Chaudhry added.
Detective Superintendent Debbie Dooley also confirmed that the victims were transported to hospital to be treated for non-life threatening injuries.
"Officers are trying to establish exactly where this incident took place and who is responsible for such a dangerous attack," she said. "Those living or visiting the area will understandably be concerned by this incident and we will have extra officers patrolling the area throughout the morning and into the coming days."
A witness posted footage of the aftermath to social media this morning. In the clip, police can be seen assisting a group of panicked people who were talking loudly talking over each other.
"Move!" one person yelled, while another person says "can you hear me."
Erinma Bell, a Moss Side anti-violence campaigner, told BBC that the shooting was carried out by a man, although the information had not yet been released by authorities.
The annual Caribbean Carnival has been around since 1972. It typically attracts thousands of people each year.
Nick Sinha, a resident of the area, said that the carnival had never resulted in this kind of violence before. "I think it's a shame for [the shooting] to be associated with the carnival in that sense," he said. "It is all really positive so to hear when things like this happen, it's very sad.