The Top 10 Albums of 2014: Newsweek Picks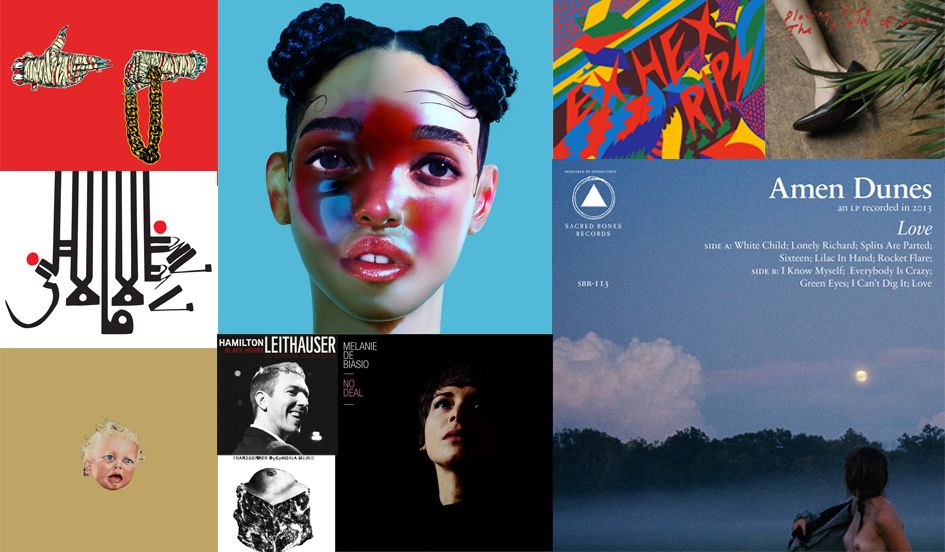 You could say that 2014 has been a profoundly strange year for music, but even that would be something of an understatement.
Still: how else to describe it? It was the year U2 partnered with one of the world's biggest music distribution companies to release an album on your iPhone, winning the attention but not the favor of the masses, while Taylor Swift declared war on another company—Spotify—and Thom Yorke attempted an album release via BitTorrent, of all possible venues. We lost a Ramone, an Everly and a Stooge but gained a Flaming Lips–Miley Cyrus collaboration, an Azealia Banks debut (finally) and a new Pink Floyd album for the first time since the early Clinton years. The music industry flailed while cassettes flourished and Urban Outfitters crowned itself the world's biggest blood-and-mortar vinyl seller. Meanwhile, Weird Al conquered YouTube and a Lorde- and Annie Clark-fronted Nirvana "reunited" for the Rock and Roll Hall of Fame while the Frozen soundtrack dominated the charts until Swift's 1989—the year's first and only platinum record—came along to top it.
In a year packed with "surprise" releases, the best albums, like the most memorable moments, are often entirely unanticipated. Seems fitting, then, that when I sat down to craft a top 10, I realized I was ignoring some of my favorite bands in favor of several artists I had not heard of 10 months ago. That's not a bad thing; varying pedigrees aside, these picks—from me and fellow writer Paula Mejia, in no order besides the alphabetical one—highlight the records that have stood out from the chaos and hardened into near- or outright classics. We hope you like them—and find something new. —Zach Schonfeld
The Top 10 Albums of 2014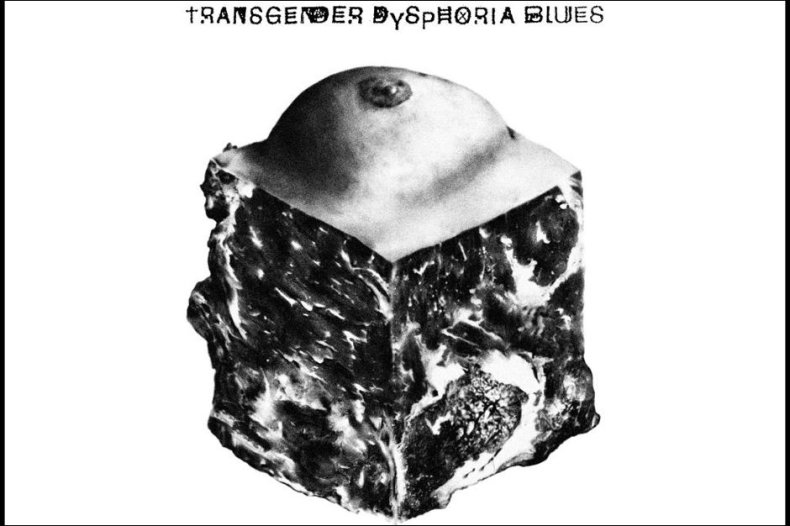 AGAINST ME!, TRANSGENDER DYSPHORIA BLUES (Total Treble, Xtra Mile)
It starts in a sputter of military drums and a single, shouted call to attention—"Hey!"—and retains that urgent tenor for 28 minutes and 43 seconds. Frontwoman Laura Jane Grace had already made history: In 2012, she became perhaps the most prominent rock musician to come out as transgender. On Transgender Dysphoria Blues, she channels that experience into remarkably potent distillations of fury ("Osama Bin Laden as the Crucified Christ"), solidarity ("Transgender Dysphoria Blues"), grief ("Dead Friend") and ex-communication ("Black Me Out"). The songs are quick, guitars choppy, lyrics brutal and melodies seething and joyful at once. Blues—despite the title—is astounding punk pared down to its gender-nonconforming essence. —Zach Schonfeld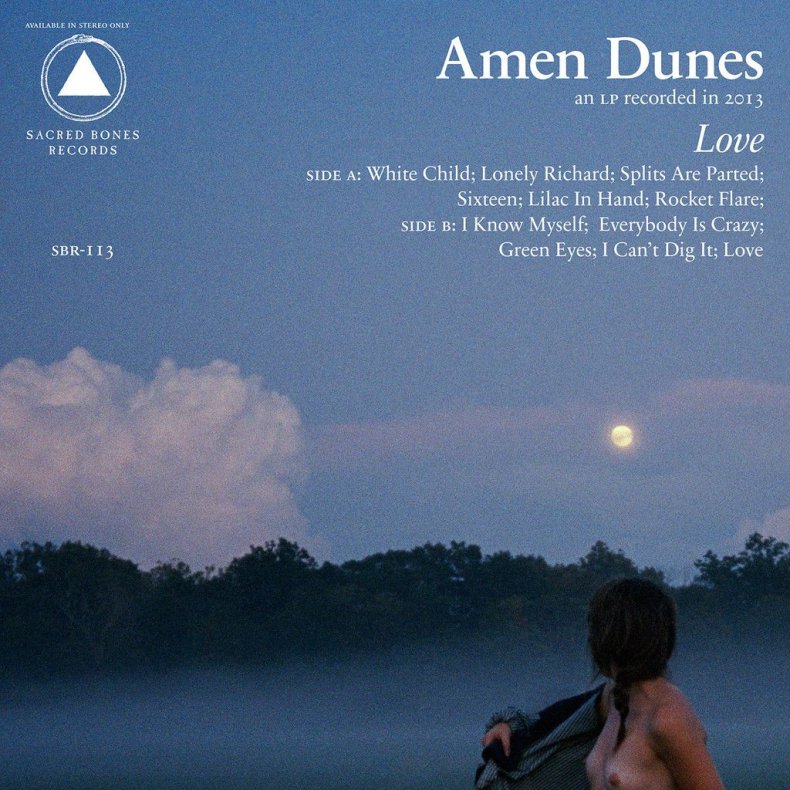 AMEN DUNES, LOVE (Sacred Bones)
"Everybody's crazy / Crazy to say 'I love you,'" croons Damon McMahon, the vocalist and songwriter behind Amen Dunes, a project that weaves gauzy reverb into spectacular folk hums. You could call Amen Dunes' third release Love a concept album about that crazy little thing: This is the sound of a heart breaking, combusting swelling and being reconstructed again. Brevity is the preferred Amen Dunes approach, and less is more here: Lone acoustic guitars, tinny pianos and a monotone drum beat, strung together by McMahon's warble, create an ode to love and loss that stands out among this year's finest. This is what we talk about when we talk about love. —Paula Mejia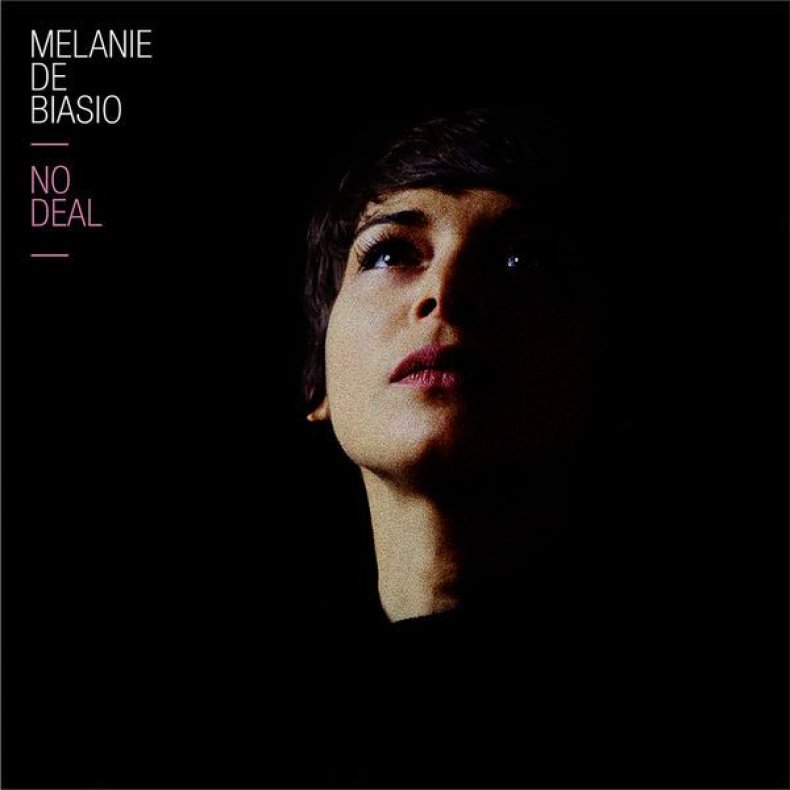 MELANIE DE BIASIO, NO DEAL (PIAS)
To an American reader, Melanie de Biasio (no, no—not the New York mayor's name) will likely be the most unfamiliar figure on this list. The Belgian singer and classically trained flutist has yet to make much of a splash stateside, where she only just performed her first U.S. concert two months ago. But in Europe, where No Deal has courted substantial praise, listeners are in on the secret: The sophomore album, the 36-year-old's first in nearly seven years, is a late-night treasure, the aural approximation of a Parisian cocktail lounge at 3 a.m. It's dour and sensual but never dreary or dull. On "Sweet Darling Pain," the singer drapes a cool jazz shuffle in eerie post-rock atmospherics; on "No Deal," she turns the titular refrain into a stark, insistent tease: "No deal with love / No deal." Listen once you've procured your time machine and made it back to the seedy 1963 nightclub where this record sounds to have been crafted. —Zach Schonfeld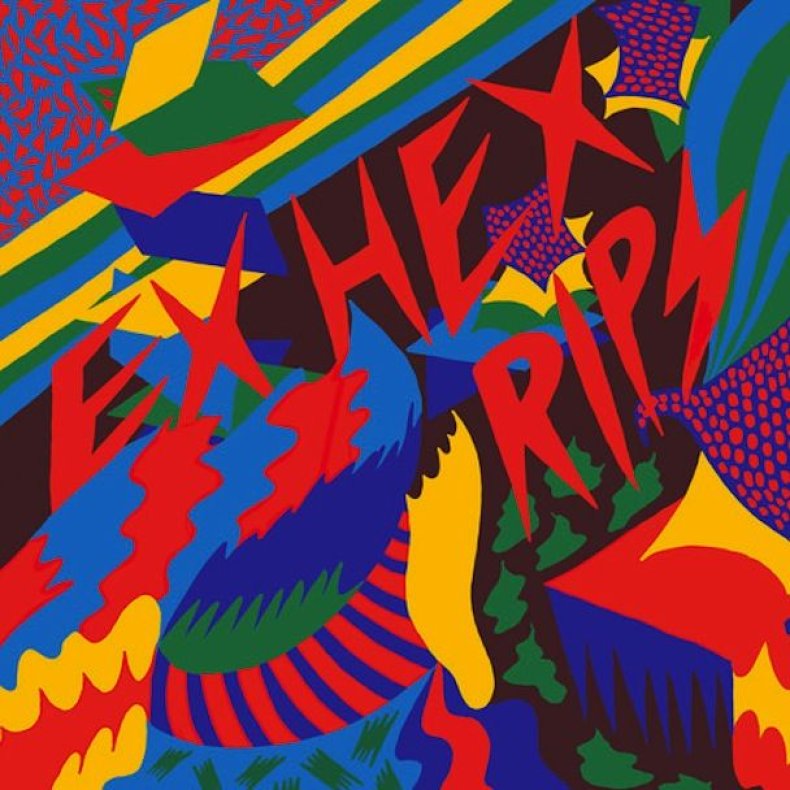 EX HEX, RIPS (Merge)
Do you remember rock and roll radio? Ex Hex does. The Washington, D.C., shredder trio, comprised of local living legends Mary Timony (of Helium, Wild Flag), drummer Laura Harris (of Dischord band The Aquarium) and bassist Betsy Wright (of VA's The Fire Tapes), pulled the best parts of classic '80s pop-rock hits, a throttling punk heart and sprinkle of surf rock to create Rips, an appropriately titled and empowering assault on the eardrums. The three aren't afraid to call out their bullies, assure the daunted new kids they can be warriors and carve out their own realities with lyrics like "I wait for worlds that haven't happened yet," which vocalist and guitarist Timony confesses on "Outro." As a whole, Rips speaks to a simple yet revolutionary ethos: If you're not satisfied with the scene or culture surrounding you, it's possible to create your own. It's the kind of album that makes you finally pick up an instrument again after a long hiatus, and as you jump on your bed and jam out into a hairbrush, reminds you of what made you love music in the first place. —Paula Mejia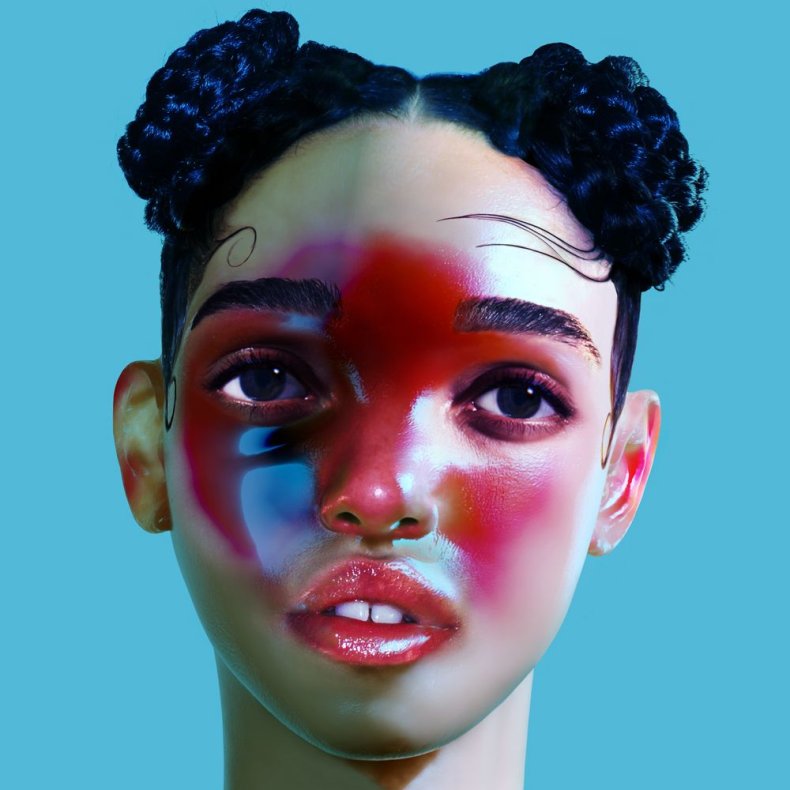 FKA TWIGS, LP1(Young Turks)
I predict that when I am lying on my death bed in 2073 or whatever, preparing to shake off this mortal coil, I will still have the syrupy chorus of FKA twigs' "Lights On" cycling through my head. I predict that even then, 50-something years into the future, LP1's convergence of queasy, destabilized synth parts and mesmerizing, half-whispered vocal refrains will still sound futuristic and fresh. The English artist and dancer behind the FKA twigs moniker, 26-year-old Tahliah Barnett, came to prominence in 2014 not with a break-out hit or viral marketing campaign but the old-fashioned way: by crafting a stunning debut that is singularly hers, and writing, producing and performing it primarily herself. Her feverish vocals waver strangely between seductive ("I could kiss you for hours," she sighs in "Hours") and ("You say you want me / I say you'll live without"), while in interviews she tells of having learned how to produce music "in literally two years." That is an accomplishment. LP1 is a grander one. —Zach Schonfeld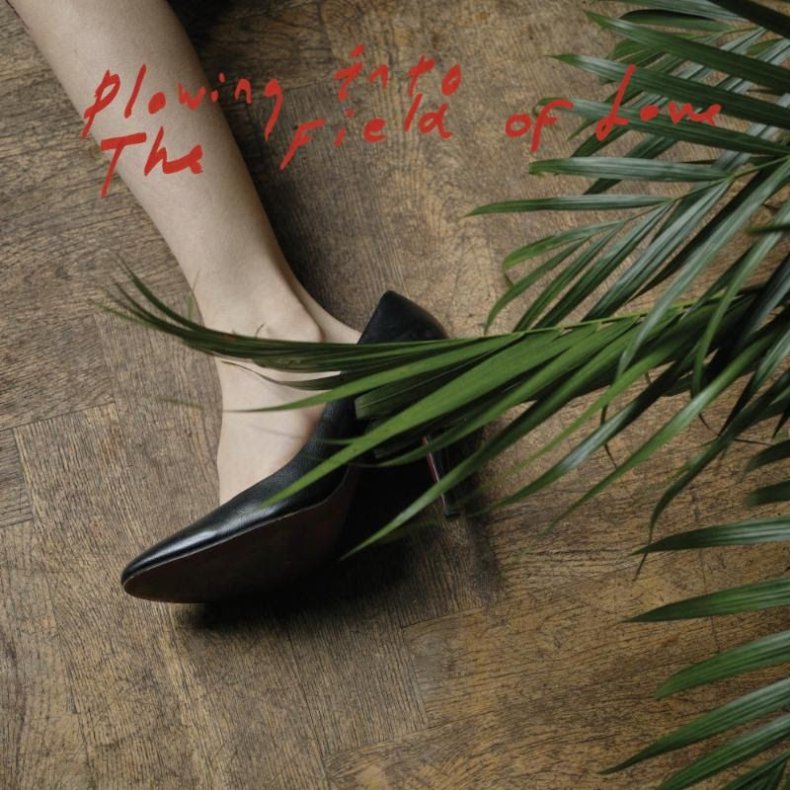 ICEAGE, PLOWING INTO THE FIELD OF LOVE (Matador)
Three years ago, Danish thrash-punkers Iceage could barely play their instruments, let alone perform without their gigs erupting into a bevy of elbows and beer-soaked chaos (this writer recalls a memorable warehouse show in Copenhagen that involved them just sneering, dropping their instruments in the middle of the set and joining the party around them). Their acerbic stance and first two albums,You're Nothing and New Brigade, earned the then-teenagers numerous comparisons to punk bands like Sex Pistols and Crass, who also pummeled guitars and boasted serious attitude.
This year, Iceage released their thoughtful third effort Plowing Into the Field of Love; while it's still punk at heart, it doesn't so much kick the listener this time as it does lean in for a kiss. Elias Bender Rønnenfelt, lead vocalist and chief songwriter, has said the lyrics were informed by Herzog films and Ernst Jünger novellas; appropriately, Plowing goes deeper lyrically, plunging into themes of love and madness, megalomania and melancholy. The band exposes their vulnerable side on songs like the slow-burning "Stay," where you can hear Rønnenfelt's voice oscillating between wails and occasional baritone croons, plumbing at a lysergic cowboy swagger not unlike that of Lee Hazelwood. Plowing loses some distortion but none of the abrasion, melding skittering guitars, blues dejection and dusty country rhythms into an extraordinary feat. —Paula Mejia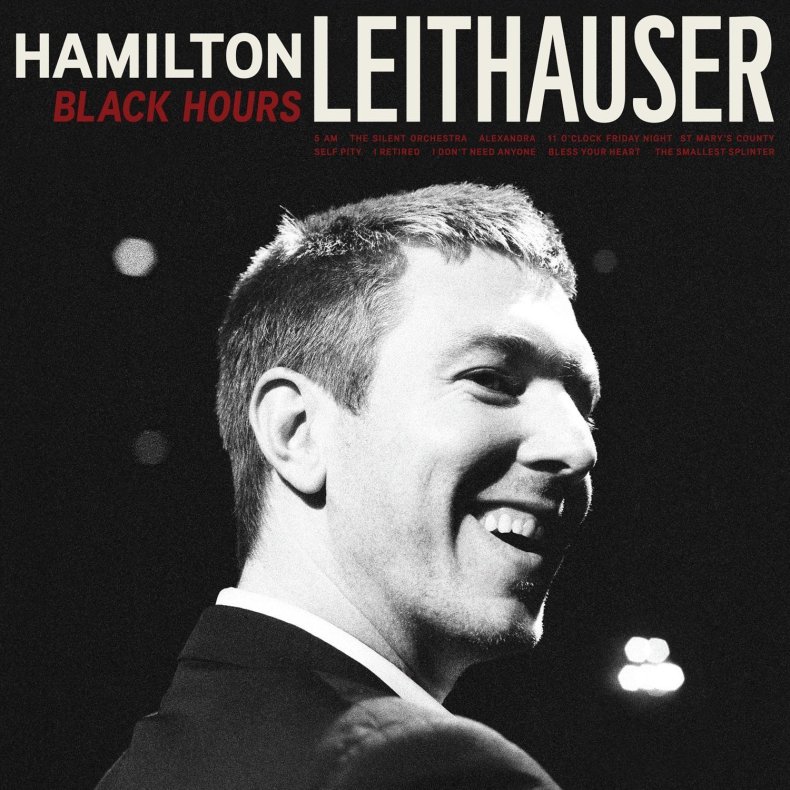 HAMILTON LEITHAUSER, BLACK HOURS (Ribbon Music)
You know that old Walkmen song where frontman Hamilton Leithauser howls out, in the chorus: "It's gonna be a good year! / Out of the darkness! / And into the fire!"? That's 2014, considering the bounty of Walkmen solo projects that have emerged in the aftermath of the New York group's 2013 hiatus. The finest of these is Leithauser's Black Hours, an eclectic offering that abandons the Walkmen-y angst of old to wade into boozy crooner territory. It's not all lonesome Sinatra eyes, though—the singer is joined by a cast of contemporary collaborators that includes Vampire Weekend's Rostam Batmanglij and Dirty Projectors' Amber Coffman, and the results are uniformly excellent, spanning the gamut from ramshackle, weary-eyed country ("I Retired") to a floor-rattling acoustic anthem ("Alexandra") that ought to make Paul Simon jealous. —Zach Schonfeld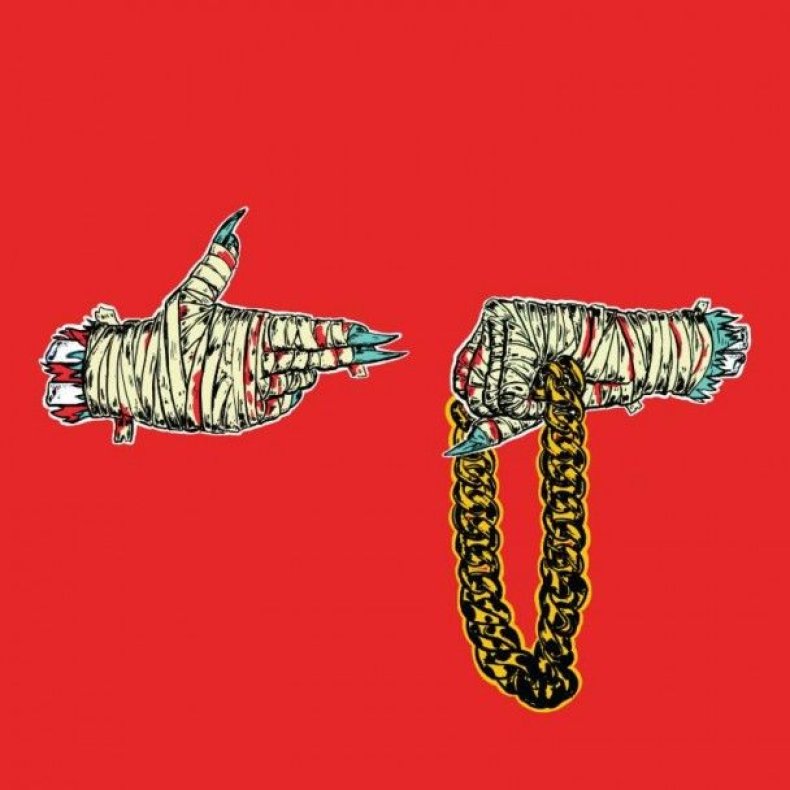 RUN THE JEWELS, RUN THE JEWELS 2 (Mass Appeal)
Run the Jewels own the rap game these days, and it's not hard to see why: The duo, comprised of rapper Killer Mike and producer El-P, continue to drop rhymes of truth, empowerment and a zeal for life with every release. Their second album, Run the Jewels 2, is a star-studded collaboration, and includes the talents of Zach de la Rocha, Travis Barker and BOOTS among them. Run the Jewels 2 is a maximalist approach to hip-hop, brimming with everything that makes the genre shimmer: clever lyrics, sharp production and a knack for reeling the listener into a world that's both warped and wonderful. If Run the Jewels 2 sounds urgent, that's because it is; within its core lies a demand for social justice. Killer Mike sizzles with lines like "Apologize if it seems I got out of line sir, cuz I respect the badge and a gun / And I pray today ain't the day you drag me away right in front of my son" on "Early," further cementing his place as the voice of our contemporary civil rights movement. But the duo's wry sense of humor still finds a home on the album and its promotion, which featured a Kickstarter for "Meow the Jewels." The goal was long since met, and the two will now remix the album with all cat sounds. Fitting, as Run the Jewels 2 is the cat's meow indeed. —Paula Mejia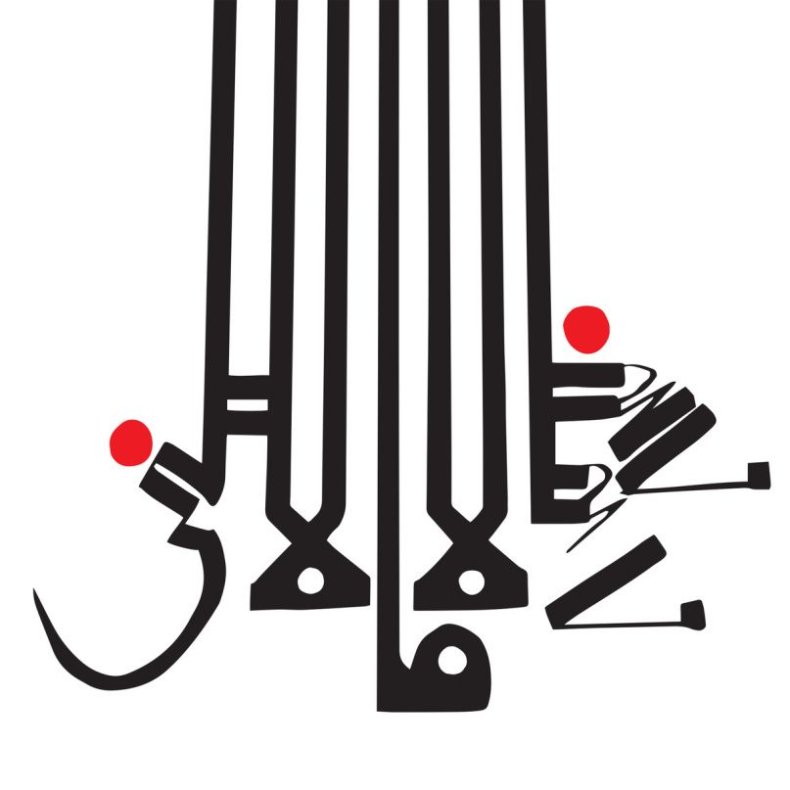 SHABAZZ PALACES, LESE MAJESTY (Sub Pop)
Once upon a time, wordsmith Ishmael Butler led a trio of funky aliens named Digable Planets through New York's streets. He's now the mastermind leading the Seattle-bred duo Shabazz Palaces, whose latest album, Lese Majesty, is a psychedelic romp through the cosmos. Butler once told me that he felt "starry"; appropriately, the album, more like an eighteen-act play, shines among this year's brightest and most bizarre. It manages to be at once a free-form jazz record, a rap album, an extended R&B song, poetry and a poignant statement on black consciousness and identity. This kind of record is perhaps less accessible than Shabazz's acclaimed debut Black Up—no singles—but it's certainly a grower, and sheds none of the wonder that keeps us humans staring at the sky. —Paula Mejia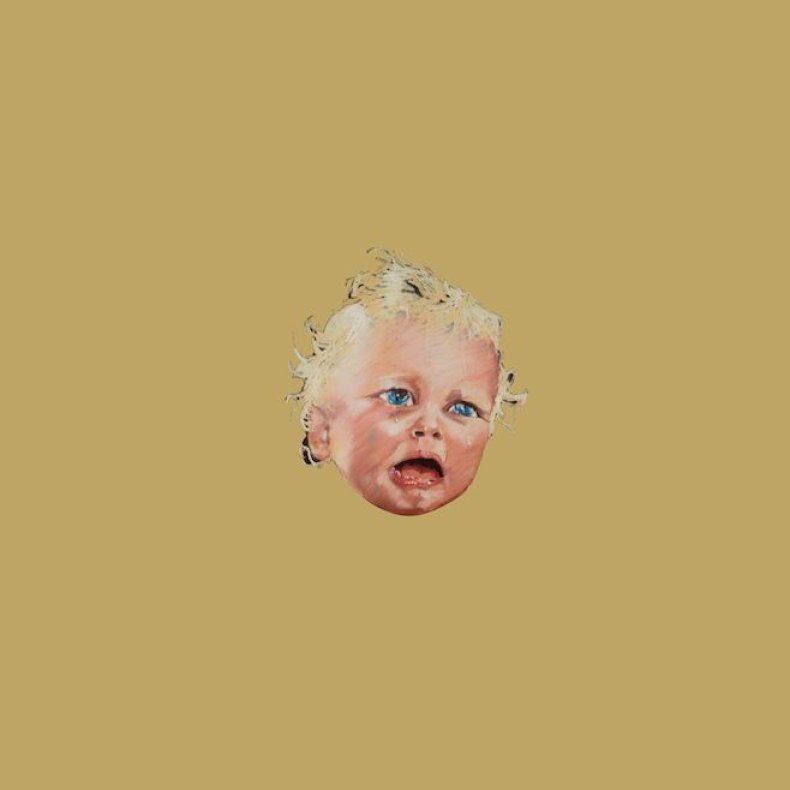 SWANS, TO BE KIND (Young God, Mute)
God bless Swans for sucking the nostalgia out of the rock reunion like poison from a snakebite. Though Michael Gira and co. first attracted a loyal fanbase throughout the 1980s and early '90s, the frightfully intense noise-rock group has released some of its finest work since reuniting five years ago. 2014's To Be Kind is not an exception. Like 2012's The Seer before it, it is a triple LP that hovers around two hours in length, oscillating between delicate, slow-moving dread and punishing noise ruptures that seem to have shot up from the lower reaches of hell. Also like The Seer, it sounds like it was made as if frontman Gira might never have an opportunity to make another album ever again.
But on To Be Kind, there is a marked emphasis on the outer limits of groove: the one-two-one-two funk swagger of "A Little God in my Hands," the breathless, wild-eyed lurch of "Oxygen," the mutating machine-gun blasts of "She Loves Us." The latter track pummels obsessively onward for 17 or so minutes, Gira shrieking nonsensical orders ("Come to my mouth! Come to my lung!") with increasingly hysterical fervor. For the reformed Swans to have released one album this great would have been a leviathan feat. They've released three. —Zach Schonfeld
Honorable Mentions
ANGEL OLSEN, BURN YOUR FIRE FOR NO WITNESS (Jagjaguwar)
Midwestern guitar prodigy and songwriter Angel Olsen pens wry lyrics behind distortion-laced folk on her sensational second album, including a touching, dulcet-toned dedication to resident loners: "Are you lonely too? / High-five! / So am I." —Paula Mejia
LEONARD COHEN, POPULAR PROBLEMS (Columbia)
By turns morbid and wry ("There's torture and there's killing / And there's all my bad reviews," Cohen croaks in one track), the Montreal poet's snappy 13th LP is perhaps the best ever released by a living octogenarian. —Zach Schonfeld
CYMBALS EAT GUITARS, LOSE(Tough Love/Barsuk)
Staten-Island-by-way-of-Jersey act's grief-driven third LP widens the indie horizons, tackling harmonica punk ("XR"), squealing soul ("Laramie") and disco backbeat ("Chambers") with equal aplomb. —Zach Schonfeld
PRIESTS, BODIES AND CONTROL AND MONEY AND POWER EP (Don Giovanni/Sister Polygon)
A hell of a 17-and-a-half-minute ride from the D.C. punk quartet, which, on the squalling "Doctor," stumbles upon one of the more hysterical rock refrains in recent memory: "You put your fingers in other people's mouths all day—don't you, doctor??" —Zach Schonfeld
WHITE LUNG, DEEP FANTASY (Domino)
The L.A.-by-way-of-Vancouver punk quartet, helmed by the howls of lead vocalist and talented songwriter Mish Way, seethe and stun on their Domino debut Deep Fantasy, an album heavier than their last but oozing with tenacity. —Paula Mejia