Tenant's Response to Landlord's 'Up to Code' Threat Delights Internet
A frustrated tenant took matters into their own hands after their landlord threatened to replace their bedroom doorknob with one that does not lock.
Taking to the popular Reddit forum "Malicious Compliance" on Wednesday, u/conandy wrote in their post that received nearly 15,000 votes that their lease was coming to an end, and their landlord has been showing their apartment unit "non-stop." When they decided to lock the door to their bedroom during these showings, their landlord became angry and said he planned to replace the knob with a handle without a lock, claiming it violated the fire code.
The website Avail discussed some ways a landlord can show an occupied property to potential tenants by stating that they're encouraged to ask their current tenant for a convenient time to show the unit, provide notice of the date they plan to show the unit and thank them for their flexibility.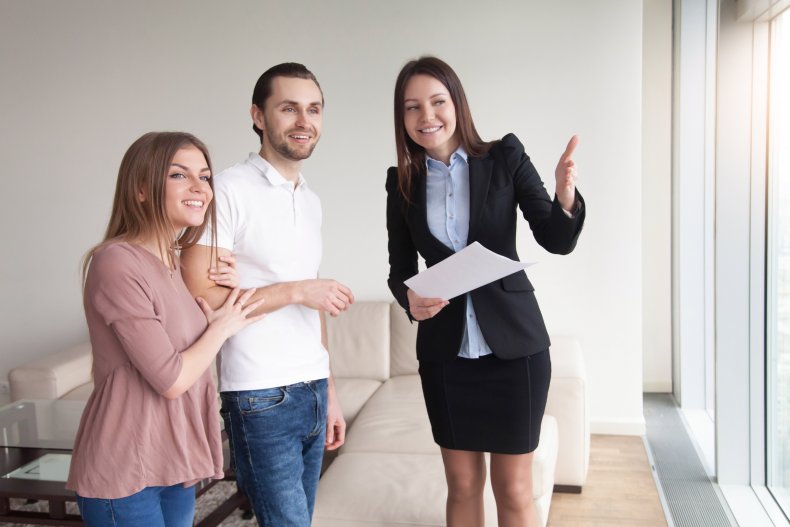 "As a landlord, it is your right to show your rental property to prospective tenants, but be sure to remain respectful of your current tenants," the piece stated. "After all, you are letting strangers into the unit while they live there."
Redditor u/conandy wrote that they locked the door to their bedroom when their landlord showed their unit to potential tenants, but the landlord said he planned to replace the knob.
"He said city fire codes do not allow locks on interior doors and he wanted everything up to code for the new tenants," they wrote.
The Redditor fired back and said they told their landlord that it was a "great idea" to ensure everything was up to code.
"I offered to schedule an inspection from the city so they could get all their maintenance done at once and really be sure things were ready for the new tenants," the Redditor wrote. "Best to do the whole building, I think I saw signs of rodents in the basement."
The Redditor then concluded their post and said the landlord was much less concerned with building codes.
"My bedroom door is now locked during all showings," they wrote.
Some readers asked if the doorknobs were code compliant, and u/conandy wrote that their local fire department confirmed they were "perfectly legal."
Others shared their own experiences with landlords, while some praised u/conandy.
One Reddit user wrote that their former landlord refused to address a mice problem, so they reached out to the Department of Consumer and Regulatory Affairs to express their concerns.
"I stayed long enough for the inspection to be done," they wrote. "Didn't go well for him. Then gave my 30-day notice. The apartment was empty for almost a year after I left while he worked to get it back up to code."
Another advised u/conandy to leave a note on the counter warning prospective tenants that they should expect "strangers" to look around their home with nearly no notice.
A commenter suggested that u/conandy send photos of anything they are concerned about to the city, regardless of whether the doorknob would be replaced.
"What's the landlord going to do, not renew your lease?" they wrote.
"Now actually do it OP," another commented. "Never bluff when something actually needs to be done to make a change."
Redditor u/conandy wrote to Newsweek that after informing their landlord that the fire department said there was nothing wrong with the locks, there has not been any response from their landlord or maintenance.
"I sincerely hope that is the end of it," they wrote. "I just want to be left in peace and to know my belongings are safe while I'm out."
The Redditor said they moved into the apartment unit in January, but the first showing was scheduled for the end of January.
In April, they were told they could not renew their lease.
"I was never offered a chance to renew the lease or given any explanation as to why," u/conandy said. "There haven't been any issues besides this and the rent has always been on time."
They said one other showing was scheduled after their exchange with the landlord. Although u/conandy canceled that showing because there was not much notice, they were told the showings will continue.
The Redditor also said that the landlord does not do the showings. Instead, the apartment is listed on a website that the Redditor described as a Craigslist for realtors.
Realtors can request a showing, and the landlord provides them with the key to the apartment.
The Redditor said they were not surprised to see other commenters relate to their story, but said it was "great" to hear the words of support.
"It makes me feel less alone to know others went through the same thing and got through it," they said.
Other posts have sparked a conversation on the "Malicious Compliance" Reddit forum.
A tenant, who had to show their apartment to prospective tenants did so, but pointed out the issues that their landlord had yet to fix last month. Meanwhile, one man wrote earlier this year that he decided to quit his job after his boss denied his vacation request. In addition, another Reddit user, who works as a firefighter when they are not in the office, wrote that they took a work call on their day off while they were in front of a fire.
Updated 06/01/2022, 5:32 p.m. ET: This story has been updated with comments from Redditor u/conandy.