'Tenet' Release Date: How to Watch 'Tenet' in the US
Tenet had its release date delayed three times as a result of the coronavirus, but the Christopher Nolan spy movie is now airing in cinemas around the world. In the United Kingdom, for example, the movie was released on Wednesday, August 26.
United States viewers, however, will have to wait until next month to see the Robert Pattinson and John David Washington-starring movie. The movie was originally set to be released in America on July 17, a release date that stood firm as the coronavirus pandemic ravaged the world. In June, however, Warner Bros was forced to move the film to July 31 and then to August 12 until it was delayed indefinitely.
After much moving around, and Nolan holding firm that the film should only come to cinemas rather than do a partial digital release, the United States release date for the film was set.
In selected cities in America, Tenet is coming to a screen near you on Thursday, September 3, just in time for the Labor Day weekend, while China is getting the film the following day.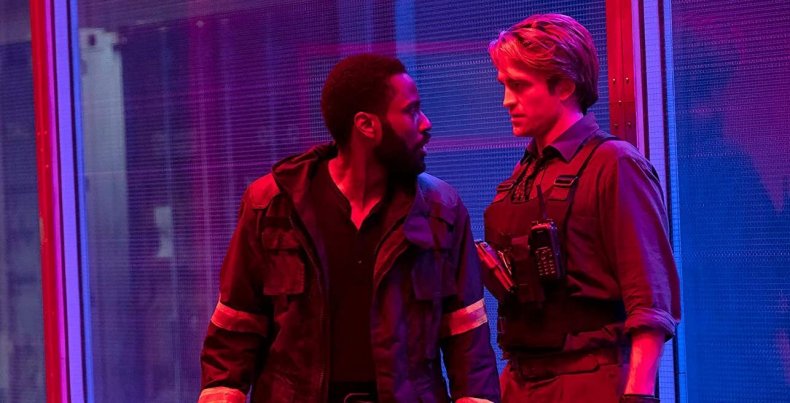 Exactly which cities and states the movie is playing in, however, is more complicated. Earlier in August, Warner Bros revealed that the movie would only be available to screen in areas where indoor cinemas are open. In locations where only drive-in cinemas are open, Tenet will not be available to watch at all.
This means that in major cities like New York and Los Angeles where movie theaters are not open, Tenet will not be available until cinemas reopen, while cities like Chicago will be able to Christopher Nolan's latest on September 3 unless there is a spike in COVID-19 cases in the city.
One of the reasons behind this is thought to be that drive-ins will make it easier to pirate Tenet—a nightmare for a film that has tried to keep its twists and turns shrouded in as much mystery as possible.
However, sources told Variety that these plans could change in the coming weeks, meaning that drive-ins may shortly be able to watch Tenet in states without hard-top cinemas being open.
Currently, some theaters are open in all states except California, New York and New Jersey. Until recently, cinemas in Arizona were closed, but Alamo Drafthouses and Harkins cinemas are set to open on the weekend on August 28, with Bill and Ted Face the Music the movie they are launching with while they wait for the Tenet release.
However, it is definitely worth double-checking before you head to the cinema: If we have learned anything from Tenet's rocky road to the cinema, it is that release dates can change constantly right now.
For those who are waiting for a streaming release, it is highly unlikely the film will be online legally until early spring 2021.
The film is expected to follow a standard release window, whereby a film is in cinemas for around 90 days before coming to DVD, BluRay and VoD, and then another four months before it comes to a streamer service. As Tenet is a Warner Bros movie, the streaming platform is likely to be either HBO Max, which has the majority of the WarnerMedia movie catalog, or Peacock, which is getting Nolan's Dark Knight trilogy in or around early 2021.