'Tenet': When the Christopher Nolan Movie Will Be Out After Release Date Pushed Back
Christopher Nolan's latest movie Tenet was one of the few major movies of 2020 whose release date did not change in reaction to the coronavirus, but that changed in mid-June. The Robert Pattinson and John David Washington movie had an initial release date of July 17, but the film was among a number of films that Warner Bros. has announced will be delayed.
Fans, however, will not have that much longer to wait if things go well. As the release date currently stands, Tenet will be released into cinemas on July 31, 2020, two weeks after the initial date that the movie was due to launch.
This means that, at time of writing, the movie has lost its position as the film that will be the first new blockbuster to come to cinemas after the coronavirus lockdown. That movie will now be Mulan, which Disney has not yet moved from its July 24 release date.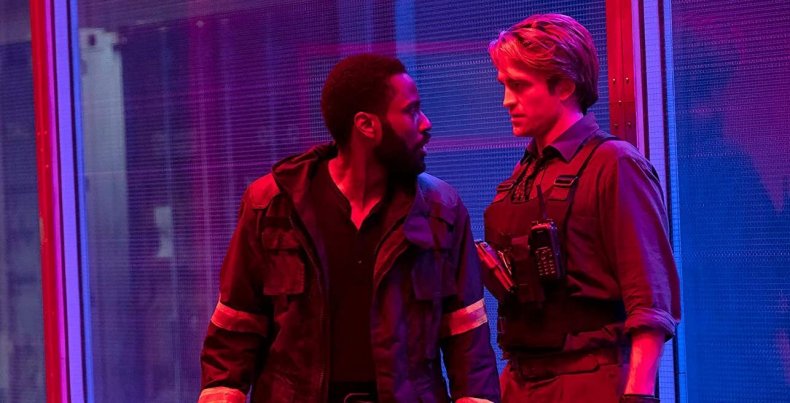 For cinemas that do choose to reopen on July 17, another Nolan movie will be on offer for Nolan fans. The plan is to re-release his movie Inception on that date, as 2020 is the 10-year anniversary of the Oscar-nominated mind-bender.
Warner Bros. chairman Toby Emmerich said in a statement: "We're especially thrilled, in this complex and rapidly changing environment, to be bringing Christopher Nolan's Tenet, a global tentpole of jaw-dropping size, scope and scale, to theaters around the world on July 31. It's been longer than any of us could've imagined since we've seen a movie on the big screen, and to acknowledge Chris' fans as we count down to Tenet's opening day, we are also excited to offer his masterpiece Inception in theaters for its 10th anniversary on July 17."
In a Washington Post op-ed, Nolan had previously written about the importance of the cinematic experience in this time. The Dark Knight director said: "In uncertain times, there is no more comforting thought than that we're all in this together, something the moviegoing experience has been reinforcing for generations...The past few weeks have been a reminder, if we needed one, that there are parts of life that are far more important than going to the movies. But, when you consider what theaters provide, maybe not so many as you might think."
Tenet is not the only movie WB has been forced to push back. Wonder Woman 84 has moved from August to October, and a number of other films have been postponed into next year. Lord of the Rings director Peter Jackson's Beatles documentary Get Back heads to August 2021, while Godzilla vs. Kong comes in May of that year. The Matrix 4, meanwhile, has been pushed to April 2022, while Back to the Future director Robert Zemeckis' The Witches has been taken off of the release schedule.
Though some states have already reopened their theaters, AMC and Cinemark have hinted to Variety that they will likely open in July.
Tenet will be released on July 31 into cinemas.