'Tenet' Release Date: When Will The Movie Be Streaming Online?
Tenet is one of the few big blockbusters of 2020 that has not been delayed into 2021 and/or given a digital streaming release. Director Christopher Nolan has long held that his movies were made to watch in the cinema—in fact, he has often released 70mm and IMAX versions of his films for the optimal cinematic experience.
This makes his films great for watching in your nearest movie theater, but it is bad news for those who want to see Tenet but do not want to go to the cinema during a pandemic, especially while cases are high in their state.
The movie is expected to come to streaming services eventually, but it is highly unlikely to do so in 2020—or, indeed, in the first half of 2021.
When will Tenet be streaming online?
Generally, most movies follow the same kind of release window between when they come to cinemas, and when they come to Netflix, Hulu or whichever other streaming service manages to snap them up.
The film will generally get up to a 90-day cinematic release, with a DVD, BluRay and video on demand release coming a few weeks after that. Then, a movie comes to streaming around four months following that. If Tenet follows this pattern, viewers may expect to be able to watch it online in March or April 2021.
However, the window between cinemas and streaming for Tenet could be much longer. His last two films, 2014's Interstellar and 2017's Dunkirk, both took around five months to come to DVD, then another six to start streaming: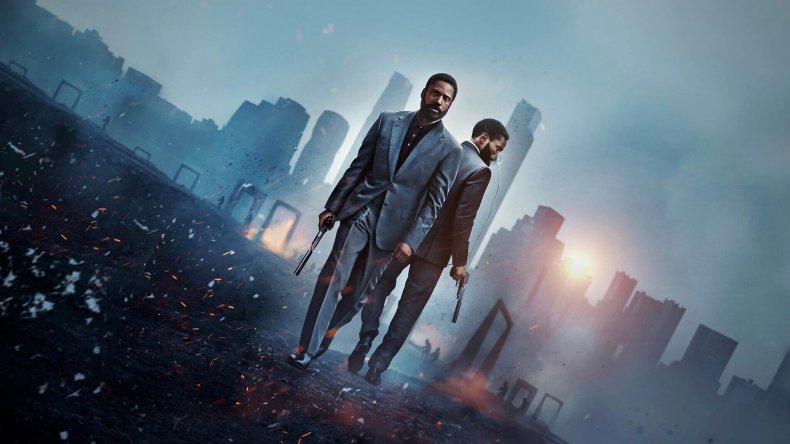 Dunkirk
Cinema release date: July 21, 2017
DVD release date: December 19, 2017
Streaming release date: June 20, 2018 (334 days after cinema release)
Interstellar
Cinema release date: October 26, 2014
DVD release date: March 30, 2015
Streaming release date: September 11, 2015 (320 days after cinema release)
Based on this pattern, Tenet may not be streaming until late July 2021, or maybe even longer—after all, Dunkirk still does not have a streaming home in the US, despite coming out in 2017.
As for which streaming service it will come to, it is unlikely to be Netflix for the US. Though Netflix has a number of Nolan movies in other countries, none of his movies are currently on the streamer in America.
Instead, there are two likely streaming home for Tenet in the US. One is HBO Max, which is the home to much of Warner Bros' content. The other is Peacock, which is reportedly getting the Nolan Batman movies in early 2021.