Tennessee Bills Would Prohibit Punishment of State Doctors Who Spread COVID Misinformation
Republican lawmakers in Tennessee proposed legislation that would prevent state licensing officials from punishing doctors who spread misinformation about the COVID-19 vaccine or pandemic.
Representatives Debra Moody and Chris Todd introduced HB 9028 and HB 9020 prior to Wednesday's General Assembly special session on coronavirus legislation.
Under the legislation, the Board of Medical Examiners and Board of Osteopathic Examination cannot discipline doctors for how they treat COVID-19 including the recommendations they make regarding treatment, mitigation, prevention and even vaccination. The state licensing agencies are in charge of issuing medical practice authorizations and punitive actions of physicians across the state.
Moody's four-page proposal protects doctors' advice "so long as the physician exercised independent medical judgment and believes the medical treatment is in the best interest of the patient."
Todd's two-page bill, called the Tennessee COVID-19 Treatment Freedom Act, protects medical providers from disciplinary action "relating solely (to their) prescription, recommendation, use, or opinion relative to a treatment for COVID-19."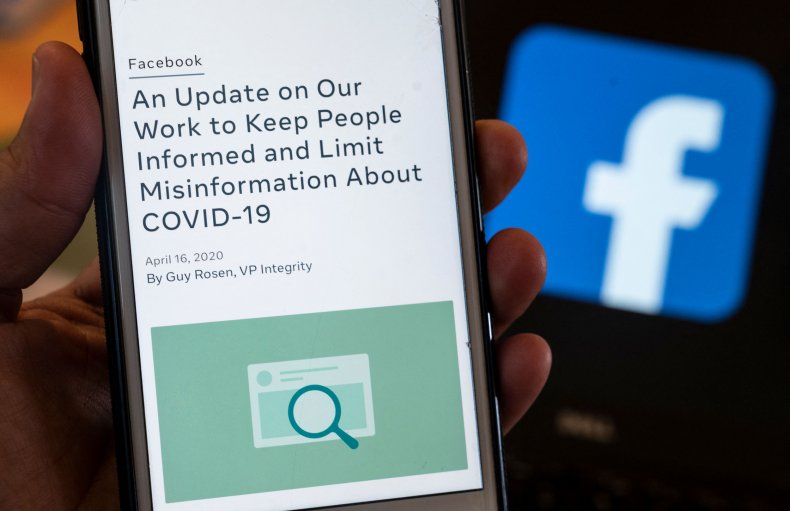 "Doctors in this state have been handed an unconstitutional ultimatum from a board that has exceeded its legal authority. As representatives of the people, we must do everything in our power to rein in this abuse and restore the liberties and freedoms our physicians are guaranteed under our constitution," Todd said in an email to Newsweek. "We've never seen restrictions on physicians like we have in the last 18 months. We still have so much to learn about this virus and I believe – as my constituents do - that it is extremely unwise to censor or punish a doctor for exercising their independent medical judgement in the best interests of their patients."
The Republicans' legislation is likely a direct response to reports that state licensing boards plan to be more aggressive toward doctors who spread misinformation about COVID-19 and the available vaccines, The Tennessean reported.
State groups like the Board of Nursing—which wasn't limited by the proposed legislation—and the Board of Medical Examiners previously advised the legal team at the Tennessee Department of Health to investigate physicians who made disprovable claims to patients or while using social media.
Medical professionals caught telling outrageous lies like the coronavirus vaccines are poisonous, contain microchips, lead to infertility or can magnetize the body are given the highest priority. Not all matters will be investigated but those that give into vaccine hesitancy will be monitored.
"You don't get to use your Tennessee state medical license in order to promote a platform just spewing medical misinformation to your patients," said Dr. Melanie Blake, medical board president, in September.
Moreover, the language of the bills appears to be focused on protecting physicians who argue their medical advice was given as an opinion or sincere belief. Todd's proposal also prevents doctors who recommend "a treatment that is not indicated for COVID-19 or is not recommended or regulated by the department of health, the board, or the federal Food and Drug Administration," from being disciplined.
Dr. Stephen Loyd, a member of the Board of Medical Examiners who's read the bill, told The Tennessean that the legislation would probably not have much of an impact because the board only disciplines disprovable misinformation, not a doctor's opinion.
"We don't discipline doctors for opinions. There may be some lawyer having to separate out what is opinion in a lawsuit one of these days, but that's not our intent," Loyd said. He did say it was possible doctors may try to argue that false claims were opinions protected under the law.
So far, no medical professional in the state has been formally charged with spreading COVID misinformation.
"I think we have an ethical obligation to investigate it and to stop it and I think the citizens of our state expect nothing less," Blake said.
She declined to comment on the new bills but told a Tennessean reporter that an "overwhelming majority" of doctors in the state should be commended for the work they've done throughout the pandemic.
Newsweek reached out to Representative Moody for comment.
Updated 10/28/2021, 5:45 p.m. ET: This article has been updated to include additional comments from Representative Chris Todd.