Sibling rivalry took a violent turn in Florida after a teenage boy told police how he had stabbed his older brother because he would prefer to be in jail than spend eight hours in the car with him.
Police from Okaloosa County Sheriff's Office arrested the 13-year-old who admitted that he had used a "multi-tool" to stab his 15-year-old brother in the arm three times in a car parked in a driveway in Crestview.
The older brother got out of the car and called 911. Lieutenant Todd Watkins said that the 13-year-old told police he had got "tired of his brother picking on him."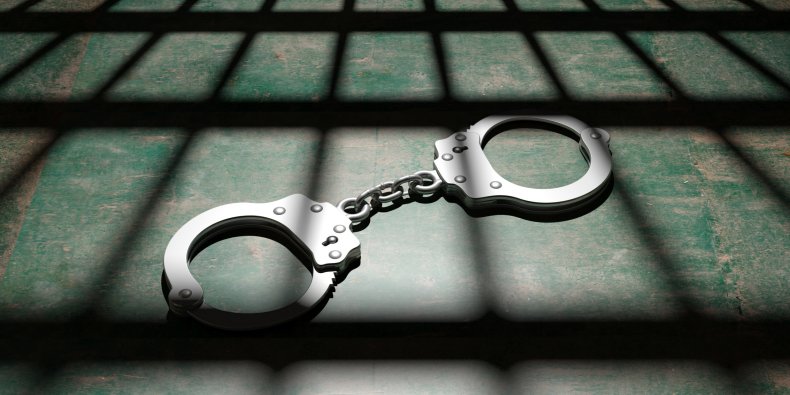 While in the ambulance, the older brother, who was treated for "deep puncture wounds," phoned some of his friends asking them to retaliate against his younger sibling, although he could not persuade them to do so, Fox News reported.
The arrest report suggested that the 13-year-old had no regrets about resorting to violence, as the teenager explained: "I stabbed him and I don't care about going back to jail. I'd rather be in jail than eight hours in the car with him."
The unnamed teenager was brought to juvenile detention and charged with aggravated battery.
Regarding the altercation between the brothers, who are from Clarksville, Tennessee, Watkins told Fox News: "We've had incidents with siblings but not this young. I have never dealt with them this young with this violent of a crime."
In another case of family violence, a 12-year-old boy from New Orleans was arrested after allegedly shooting his mother in the head while they were at home. The unnamed boy was charged with attempted second-degree murder.
Meanwhile in January, a 12-year-old boy killed his 9-year-old sister in what his family members said was an accidental shooting, also in New Orleans, the New Orleans Advocate reported.
Last week, a 12-year-old boy was accidentally shot dead by his twin brother in San Bernardino, California. Police say the boy found a loaded gun at their home, when there were no adults present, and pulled the trigger, not realizing that it was loaded, NBC Los Angeles reported.
Officers arrested the boy's mother, 45-year-old Gabriela Keeton, who has been charged with one count of felony child cruelty causing injury or death.