Tennessee Police Officer Caught on Camera Repeatedly Punching Man During Traffic Stop Suspended With Pay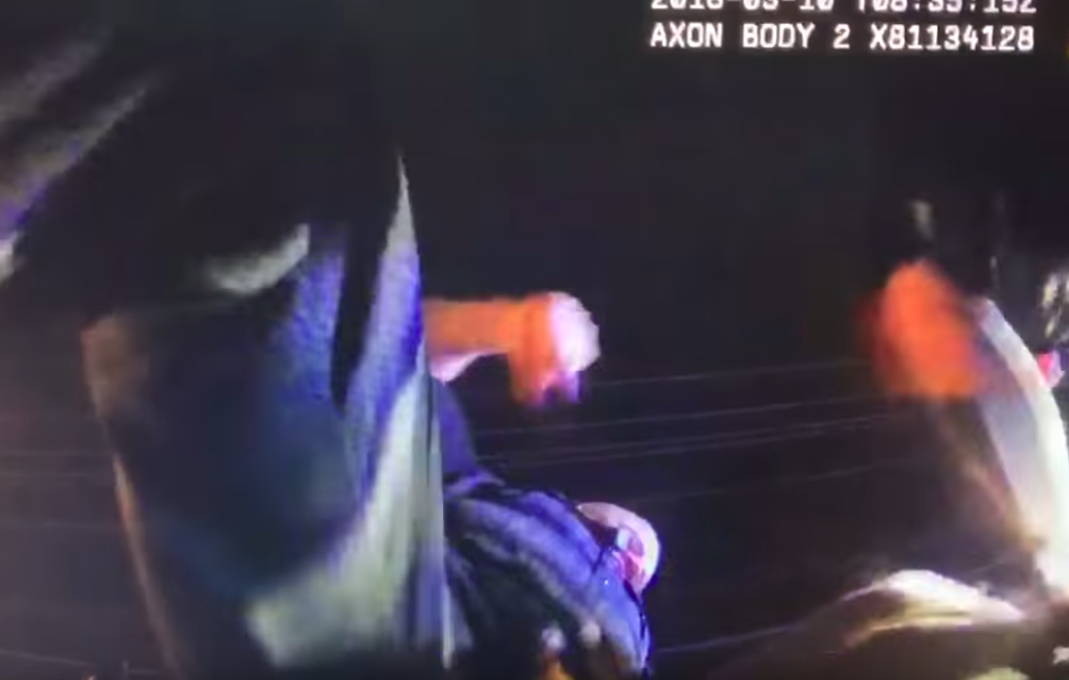 A Tennessee cop who was recorded repeatedly punching a man has been suspended with pay pending the outcome of an investigation, officials have confirmed.
Last Friday, the Chattanooga Times Free Press published footage of an altercation between officer Benjamin Piazza and a suspect, Fredrico Wolfe, during a traffic stop in March 2018. "Put your fucking hands on the car...[or] I will beat the shit out of you," the cop was heard saying.
Read more: Oregon police respond to quadruple homicide, save young girl
A second 9-minute clip showing the incident taken from a different perspective showed the Chattanooga Police Department officer landing 10 punches on Wolfe, aged 37.
The newspaper reported an arrest affidavit penned by Piazza claimed Wolfe had been ordered from the car for throwing "two baggies out of the passenger-side window." The affidavit also said he resisted arrest. The video was obtained from Wolfe's new lawyer, the report said.
The suspect's speed initially caused him to be pulled over, police said.
The bodycam footage showed the officer approaching the suspect with his gun drawn. Wolfe turned briefly, at which point punches were thrown and he was dragged to the ground.
The suspect was charged with "tampering with evidence, having drugs for resale, possession of a controlled substance, driving under the influence, speeding and resisting arrest," the local newspaper reported. The "baggies" had allegedly contained marijuana and cocaine.
On Friday, after the videos were posted to the internet, the Chattanooga Police Department confirmed an officer was placed on leave pending the outcome of an ongoing investigation.
"The Chattanooga Police Department is aware of a video circulating on social media relating to a traffic stop that occurred on March 3, 2018," wrote chief David Roddy.
"More importantly, we share in the concern it has caused in our community. Let me assure everyone that your police department and its internal affairs unit are reviewing all related materials, videos, and evidence and a formal internal investigation has started."
In his statement, Roddy continued: "Due to the fact that the charges incurred by the driver are bound over to the grand jury and a CPD administrative investigation is proceeding we are unable to discuss or disclose details related to the matter. However, as this progresses through these processes and we are able to release additional information, we will do so."
Also Friday, Chattanooga mayor Andy Berke said the case needed to be investigated.
"The connections that we have built between CPD and the broader Chattanooga community are invaluable in helping us keep our streets safer," he wrote on his Twitter profile.
Berke added: "Any misconduct from our officers that harm these connections is unacceptable. From a video released today, it is clear that a full investigation into potential misconduct is warranted. I am confident in Chief Roddy's ability to review all the relevant facts and issue any necessary corrective actions."