Death Row Inmate Calls Lethal Injection 'Torture,' Will Be Executed by Electric Chair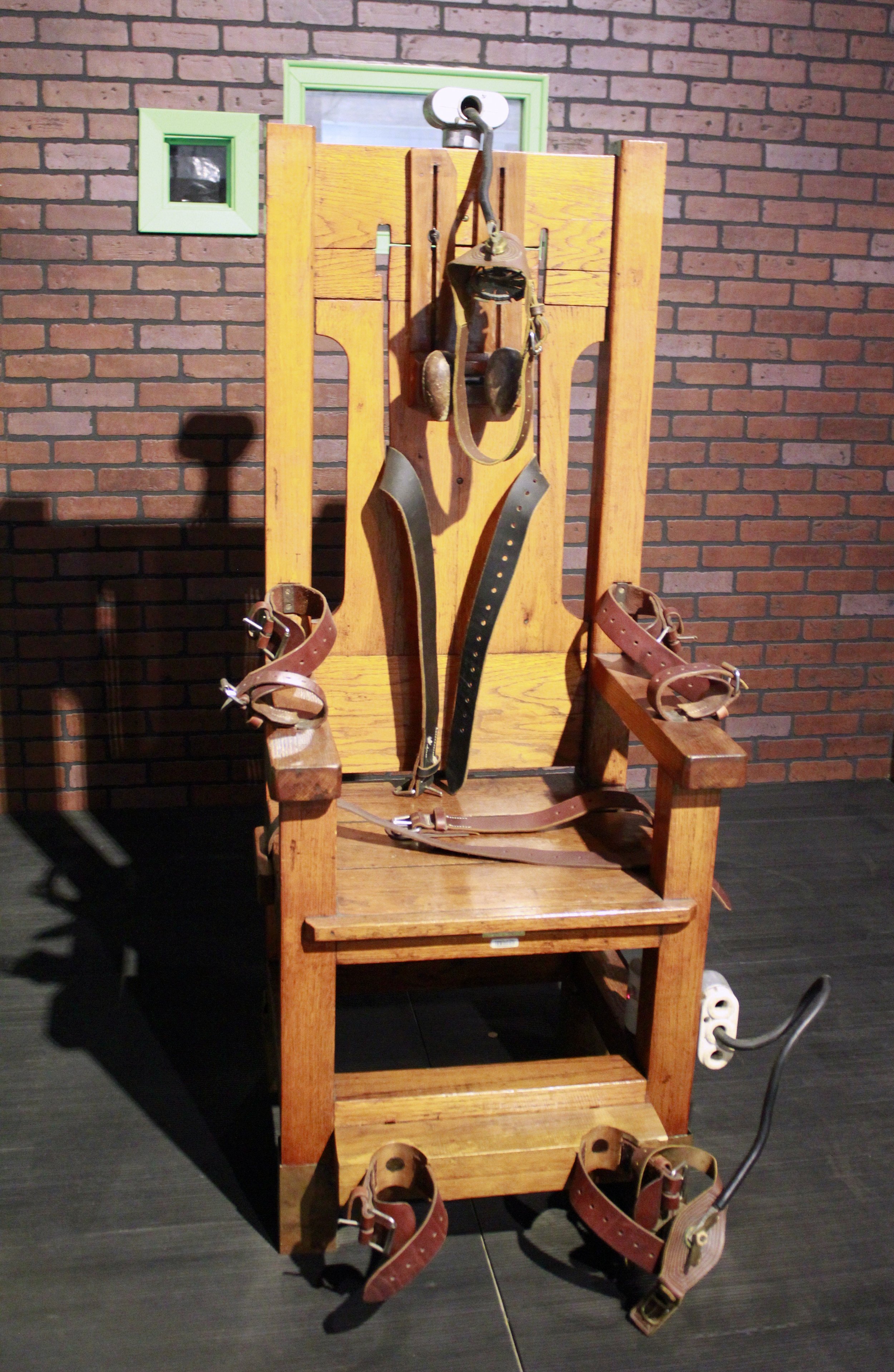 Three days before his scheduled execution, convicted killer Edmund Zagorski convinced Tennessee's Supreme Court to spare him death by lethal injection in favor of being put down by the electric chair.
"I do not want to be subjected to the torture of the current lethal injection method," the 63-year-old death-row inmate stated in an affidavit he signed on Monday.
Zagorski's eleventh-hour protest swayed Tennessee's high court judges, who approved his waiver.
The state hasn't used the electric chair since 2007, when 45-year-old Army veteran Daryl Holton was executed (the first person to be put to death by electrocution in the state since 1960) after being found guilty for the 1997 murders of his three sons and their half-sister, records show.
Under Tennessee law, if the crimes of death row inmates were committed before 1999 they may express a preference of execution.
For Zagorski, the electric chair "is the lesser of two evils," wrote Kelley Henry, Zagorski's federal public defender in an email to The Tennessean, citing expert testimony that called into question the state's preferred method of death by lethal cocktail. "Ten to 18 minutes of drowning, suffocation and chemical burning is unspeakable."
Holton's attorney David Raybin, who attended his client's electric chair execution and said he died "instantaneously" from the 1,750 volts of electricity surging into his body, told Newsweek the decision to die by the electric chair could require substantial time and training.
"When Holton elected for electrocution, it was something that was known weeks—if not months in advance," he said.
But if Zagorski's Thursday execution goes ahead as planned, Raybin worries that there may not be enough time to prepare.
"They didn't do it with only a day or two of training," he stressed. "There's a protocol for the electrocution, but I don't know if the guys who did my client's execution are still there."
Raybin described dying in the electric chair as "barbaric" and "medieval," but he considered lethal injection to be far worse.
"The lethal injection is not as foolproof as the government claims, and there's been all sorts of snafus from it, with some people suffering long pain," Raybin said. "I think he wants to avoid that type of torture and pain.
"By electing for the electric chair [Zagorski is] choosing the lesser of two evils."
Newsweek's attempts to reach the Tennessee Department of Correction were not immediately returned.
Zagorski was convicted back in 1984, one year after he lured two men, John Dale Dotson and Jimmy Porter, into the woods near Tennessee's Interstate 65 in Robertson County with promises to sell 200 pounds of marijuana before he slit their throats, shot them with his HK 91 semi-automatic rifle and then robbed them, court documents show.
A month passed before their "badly decomposed bodies" were discovered.
Court documents show that Zagorski was carrying thousands of dollars cash and wearing a bulletproof vest when he engaged in a "shoot-out" with Ohio law enforcement that ultimately landed him in custody. Zagorski had since attempted to appeal his conviction.
​