Tennessee Flooding: Flood Map, Photos and Warnings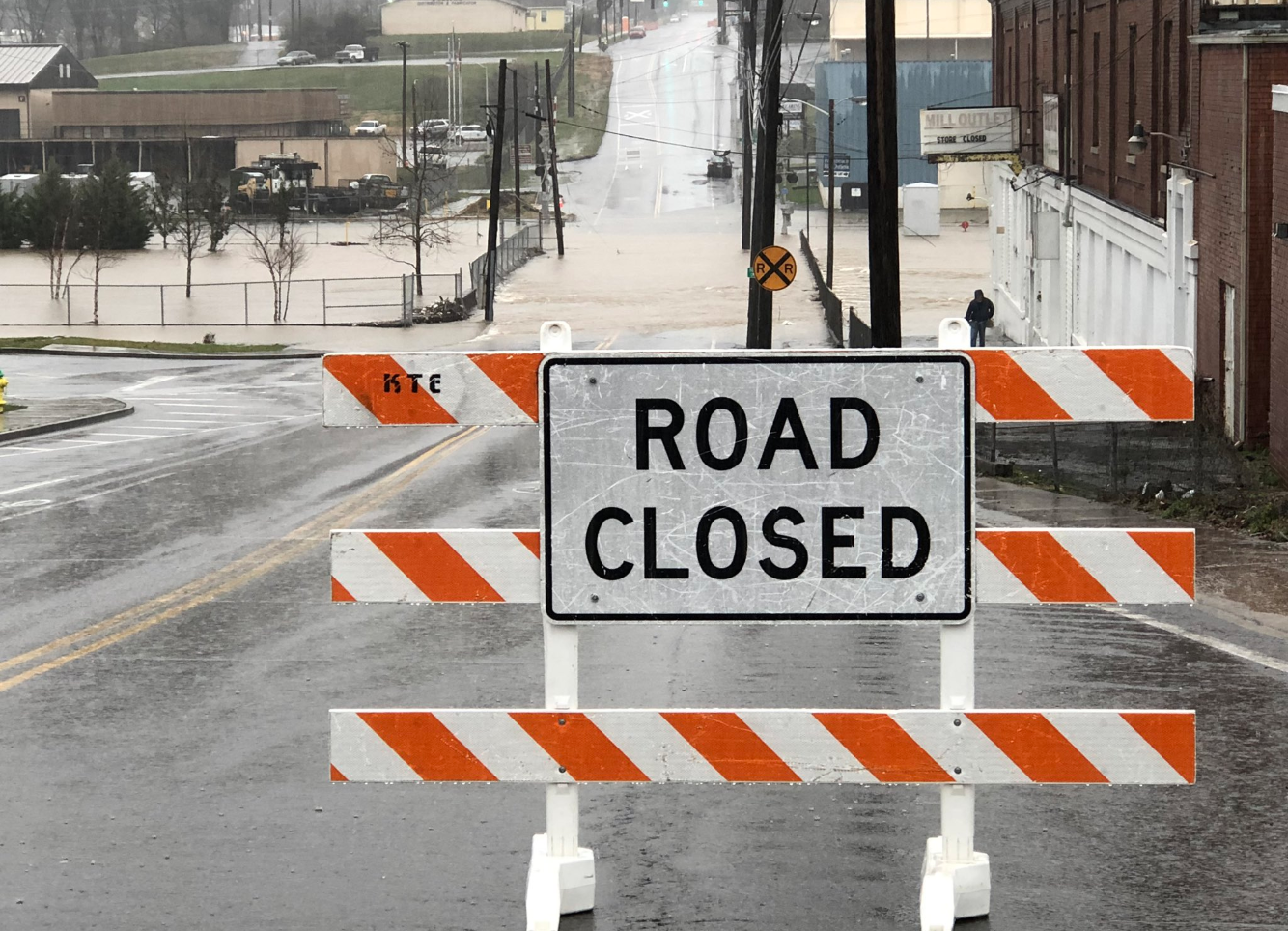 A new flood warning was issued in Tennessee around 10 a.m. CT, which says dangerous conditions, like road flooding and high river levels, are abundant throughout middle Tennessee. The warning, which was issued by the National Weather Service, also instated a flash flood warning until 1 p.m. CT Saturday.
Tennessee Flooding Maps, Warnings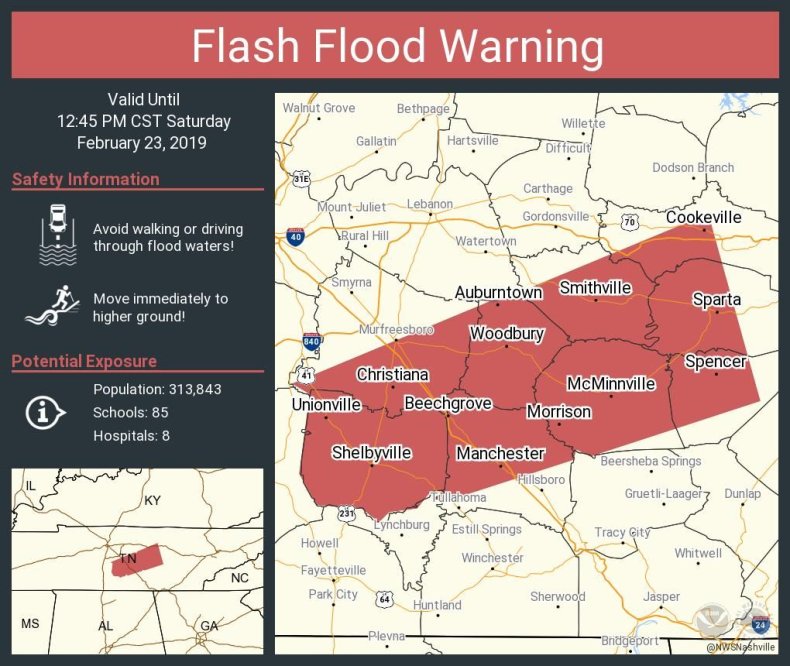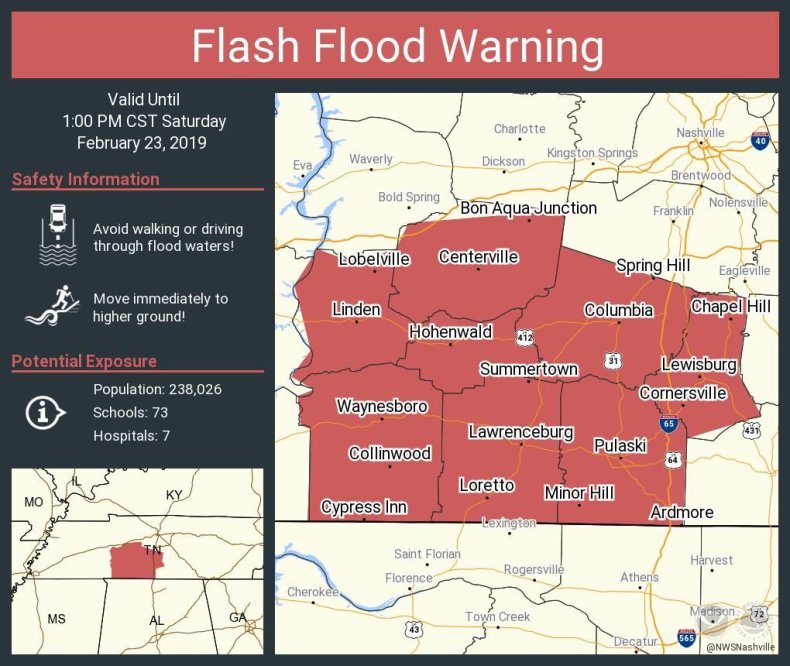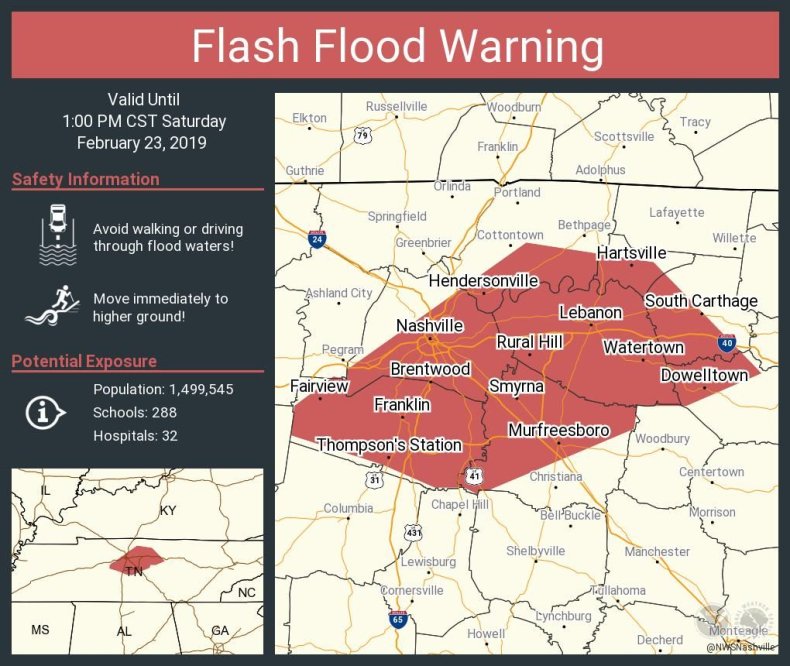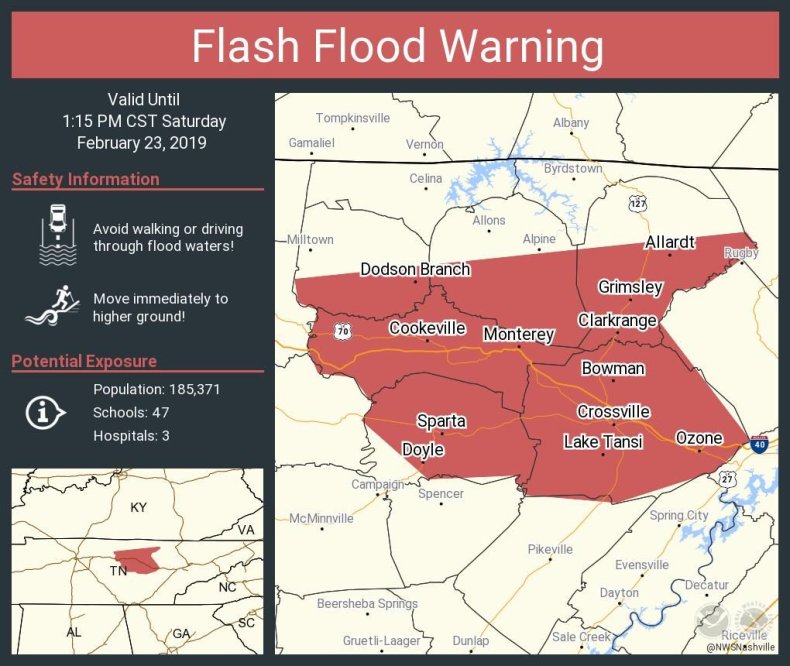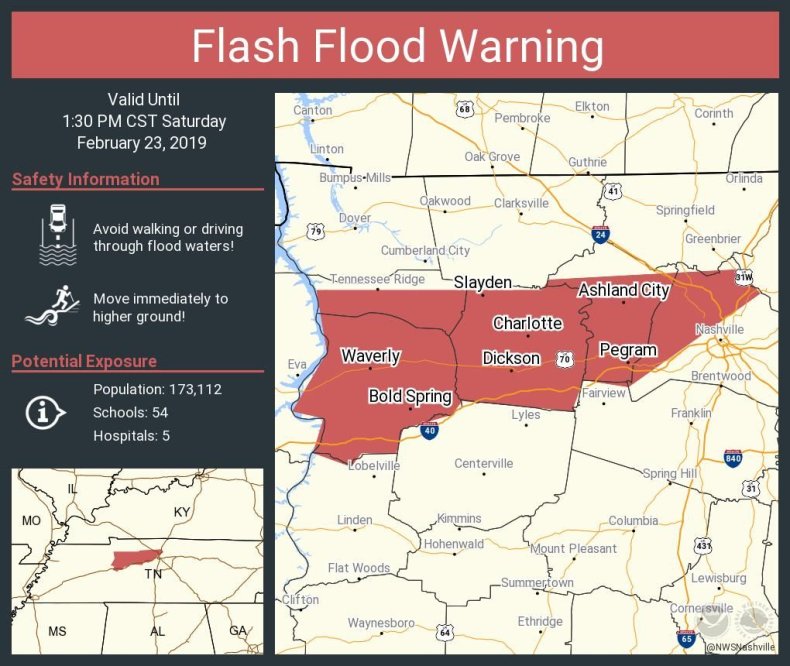 A map of the flood warnings, shared by WSMV News 4 weatherman Dan Thomas on Twitter, showed heavy flood warnings from northern Gallatin to southern Lawrenceburg. The affected counties are Giles, Hickman, Lawrence, Lewis, Marshall, Maury, Perry, Wayne, Cannon, Davidson, De Kalb, Rutherford, Smith, Sumner, Trousdale, Williamson, Wilson, Bedford, Cannon, Coffee, Putnam, Van Buren, Warren, White, Knox, Franklin, Lincoln and Moore, as listed on the National Weather Service website.
Heavy rainfall above Tennessee and some southern states has continued to cause rising water levels. Parts of Tennessee, including Nashville, Franklin, Hendersonville and Lebanon were first given a flash flood warning on Wednesday, the Tennessean reported. Now, some Tennessee citizens are even being asked to evacuate.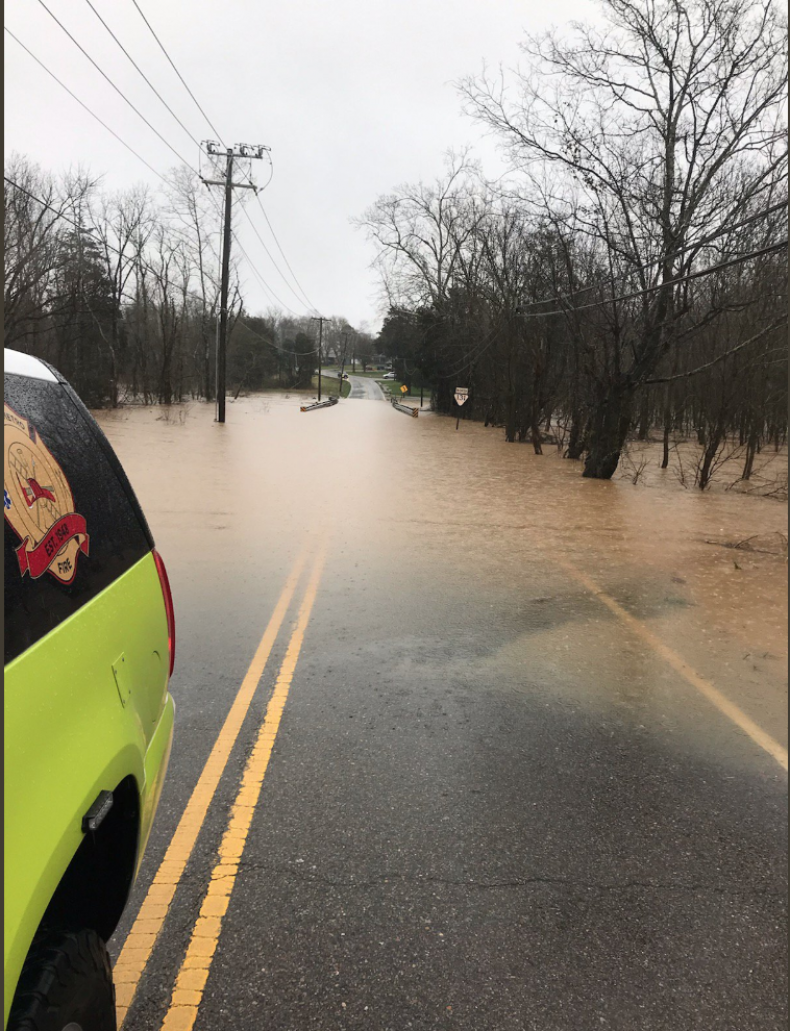 Some homeowners with properties on bodies of water evacuated their houses ahead of heavy flooding. Those who live along the Tennessee river were forced to leave their homes, though some residents say this isn't unusual for the high river level, as reported by WBBJ 7. The channel reported the Tennessee River is expected to be over 20 feet above the normal flood stage by the end of the rainfall.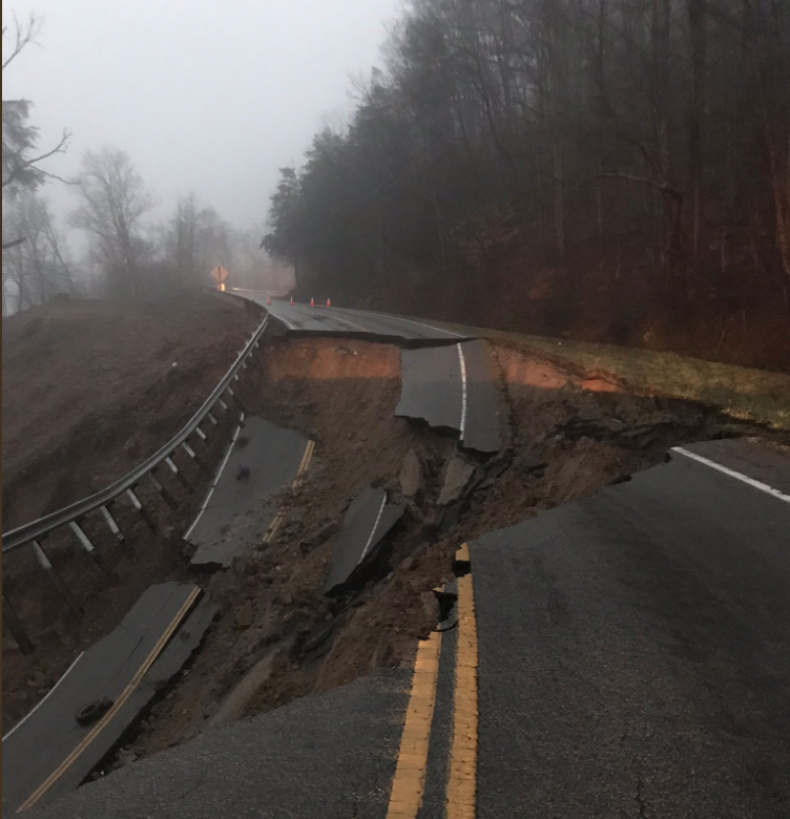 The heavy rainfall has also caused damage and concern to come roadways. Local officials are on the lookout for mudslides, one of which has already happened on Highway 70N in Hawkins County. Community relations officer for the Tennessee Department of Transportation, Mark Nagi, posted photos of the destroyed roadway on his Twitter account Thursday. A video showed a portion of the roadway was completely demolished, and only dirt beneath it was left behind. According to Nagi, it will be a long term road closure.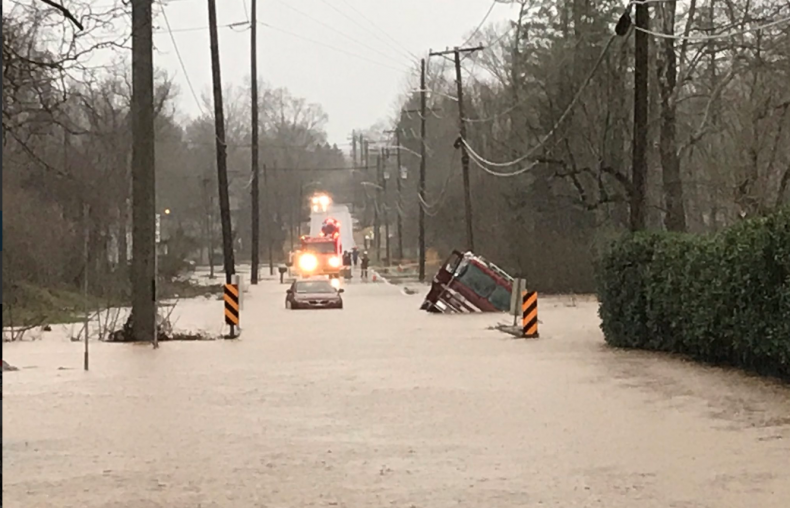 Though the flood warnings throughout Tennessee are expected to stop Saturday afternoon, an additional half-inch of rainfall can be expected between Saturday and Sunday, according to Nagi's road update on Saturday.
Other states are experiencing heavy flooding. Kentucky flooding has caused road closures, including the U.S. 51 Bridge, which connects the state to Illinois, because there is no access to the Kentucky side, the Weather Channel reported on Friday. Mississippi, Alabama and Indiana are also taking precautions to keep their communities safe from flooding and extensive rainfall.