Tennessee GOP Launches Bills to Ban Public Drag Shows, Kids' Gender Care
Tennessee Republican leaders introduced two bills in the state legislature on Wednesday that would ban gender-affirming care for children as well as public drag performances in the state.
Senate Majority Leader Jack Johnson, who was reelected in Tuesday's midterm elections, is sponsoring both bills. He had campaigned to "preserve Tennessee conservative values," according to his website.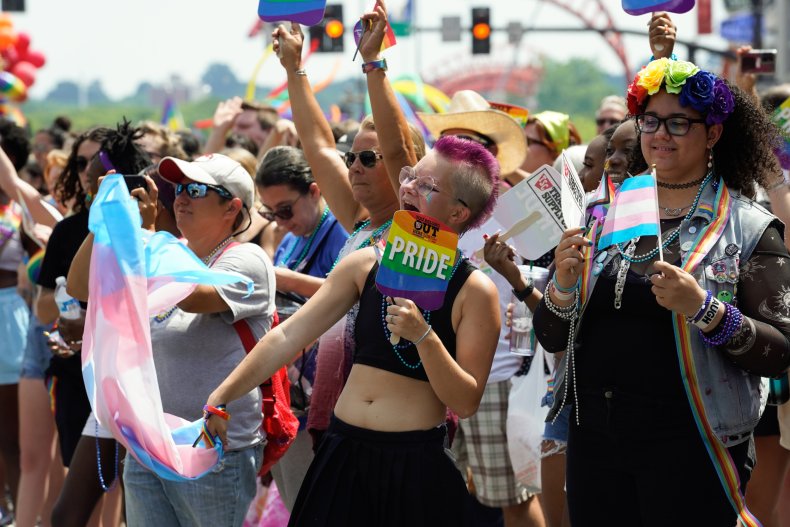 Senate Bill 1, co-sponsored by Republicans Ken Yager and Ferrell Haile, states that any medical procedures that "alter a minor's hormonal balance, remove a minor's sex organs or otherwise change a minor's physical appearance are harmful" when intended to allow the minor "to identify with ... a purported identity inconsistent with the minor's sex."
Under the proposal, medical professionals found in violation could face up to a $25,000 fine per instance. Minors or the parents of the child who had the gender-affirming care performed on them also would have the opportunity to bring a civil case against the medical professional. In addition, children whose parents consented for the procedure on the minors' behalf are allowed to sue their guardians.
Johnson also proposed an act to ban all drag shows from public areas or sites where a child could view the performance. Violators of this bill, Senate Bill 3, would face a misdemeanor charge on the first offense and could face a Class E felony for subsequent violations.
According to Tennessee law, Class E felonies could impose penalties of up to six years in prison and a fine of up to $3,000.
If passed by the state legislature, both bills would take effect July 1, 2023. Tennessee's next General Assembly is scheduled to meet January 10.
Johnson tweeted on Thursday that he was "proud" to propose the bill that would ban drag shows that are "sexual in nature from being performed in any place where kids will be able to see it."
"I'll always stand up for [Tennessee] kids and ensure our communities are safe for [Tennessee] families," Johnson wrote.
Johnson's bills are the latest in a string of pushbacks against Tennessee's LGBTQ community. In March, Governor Bill Lee, who was also reelected Tuesday, signed a bill into law that banned transgender girls from participating in middle and high school girls sports. GOP leaders also passed a bill last year that allows students, parents or school employees to sue for "psychological, emotional and physical harm" if a school allows transgender students to use a bathroom or locker room marked for the gender opposite of their birth sex while others are inside the rooms.
Last week, the American Civil Liberties Union (ACLU) of Tennessee and LGBTQ advocacy group Lambda Legal sued the state government over its bill banning transgender youth from participating in school sports.
The lawsuit was filed on behalf of 14-year-old Luc Esquivel from Knoxville, according to a press release from the ACLU. In the release, Esquivel said that he had been "looking forward" to trying out for his school's boys golf team.
"Then, to have the legislature pass a law that singled out me and kids like me to keep us from being part of a team, that crushed me, it hurt very much," Esquivel said. "I just want to play, like any other kid."
Newsweek has reached out to the ACLU of Tennessee for comment.