Republican lawmakers in Tennessee questioned health officials Wednesday over the perception that the state's health department is pressuring kids to get the COVID-19 vaccination without their parent's knowledge. Some Republican state legislators are threatening to defund the Tennessee Department of Health unless they stop "target[ing] children."
Department of Health Commissioner Dr. Lisa Piercey was questioned by Rep. Iris Rudder of Winchester at a hearing at the state Capitol, Wednesday. Rudder held up one of the State Department's social media ads featuring a happy teenager with a bandage on her arm.
"It's not your business to target children. It's your business to inform the parent that their child is eligible for the vaccination," she told the health commissioner. "So I would encourage you before our next meeting to get things like this off your website."
The clash between the health department and the Republican legislators arose from a letter sent to Tennessee vaccine providers back in May. The letter shared information about a Tennessee doctrine that would legally allow providers to administer vaccinations to minors, ages 14 through 17.
"Given the May 12, 2021 vote by the Advisory Committee on Immunization Practices to recommend the use of Pfizer's COVID-19 vaccine in children ages 12 through 15 years of age, I thought it would be helpful to share Tennessee's "mature minor" doctrine with our vaccinating partners," the letter said.
Sen. Kerry Roberts of Springfield brought up anecdotes, rather than specific examples, of hypothetical adults pressuring teens to get vaccinations during the hearing.
"A football coach or a band director or a drama teacher or whoever it is, ought not be to be telling kids, 'Hey, just come and get done so you don't have to sit out,' " he said at Wednesday's hearing. "We're getting to the point we're getting proactive, we're meddling."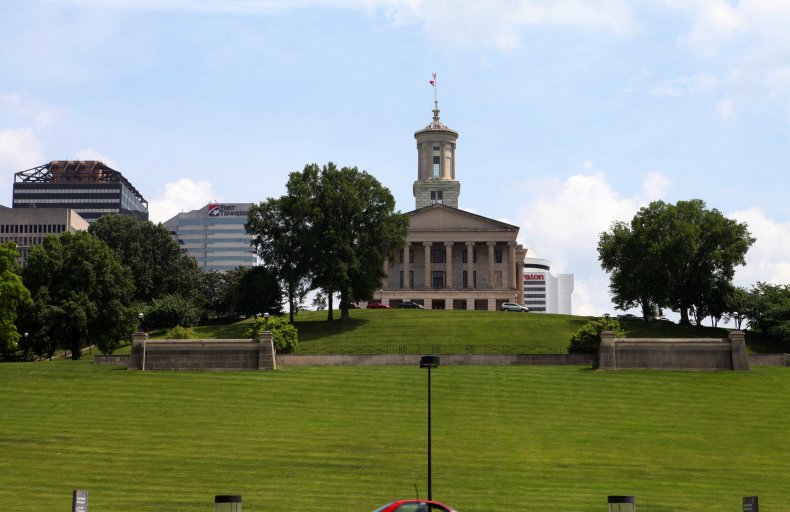 There is only evidence of eight minors getting vaccinated without parents present, according to WPLN-FM. Five of them were already seeing a provider for other services and decided to add the shot to their visit as a convenience.
And the other three minors, Dr. Piercey said, were her own children, "who I sent unaccompanied to get their second dose because they're 16 and their mom works."
Piercy said her department has not told teachers to pressure children into getting COVID-19 vaccinations.
"If you will allow me to speak somewhat frankly," she told the Government Operations Committee, "I think there's a sense that we are hiding in dark alleys and whispering to kids, 'Hey, come get vaccinated.' We're not. We're not doing that. We're not encouraging that."
The "mature minor" doctrine is mostly about allowing the minor children of undocumented migrants who don't want to interact with the state to get the shot, according to Piercy, who also says that in most cases, parents should be in the loop.
Republicans have scheduled another hearing in July to discuss dissolving the Tennessee Health Department if they don't change their messaging.
Newsweek has reached out to Senator Kerry Roberts, Senate Chair of the Government Operations Committee for comment.