Tennessee Man Accused of Intentionally Killing Pregnant Mother and 2-year-old Son with Car Yelled 'Government Told Him to Do It'
A Tennessee man killed a pregnant mother and her 2-year-old son with his car this week in an "intentional act of violence" toward random pedestrians, police say.
William David Phillips, age 33, of Jefferson City, has been charged with two counts of first degree murder and one count of attempted first degree murder after being taken into custody by the Jefferson City Police Department on Monday. An additional murder charge is expected.
Phillips did not know his victims, investigators alleged yesterday. His victims have been named by investigators as Sierra Wilson Cahoon, 30, her son Nolan, 2, and her unborn child.
According to law enforcement officials, Jefferson City officers first responded to the scene of a crash in the area of West Main Street and Russell Avenue on Tuesday at approximately 3:30 p.m. They quickly discovered that the situation was much worse than previously known.
It is alleged that Phillips was traveling west on East Main Street when he swerved off the road and intentionally struck a male pedestrian, later identified as 61-year-old Tillman Gunter.
Less than a mile on, police say the driver intentionally struck the mother and toddler, who was in a stroller, at the Russell Avenue and West Main Street intersection. He crashed into a building for a company called Sustainable Aquatics, leaving an unidentified employee with minor injuries.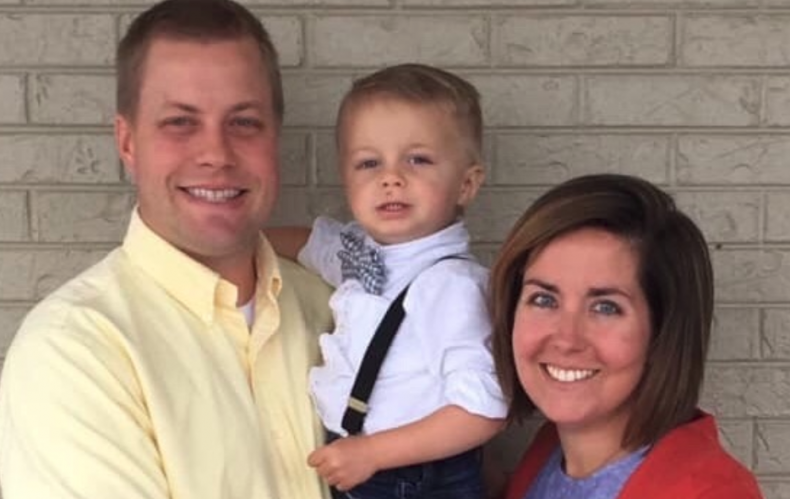 Police said Gunter was taken to hospital with non-life threatening injuries. The Knoxville News Sentinel reported Phillips was driving a Chevrolet Impala at the time of the fatal collisions. The motive for the unprovoked act of violence remains unclear.
Eyewitness Bill Ray Jones told WBIR-TV he saw the car speed up prior to it hitting the mother and son. Jones claimed he heard Phillips shouting that the "government told him to do it." He said: "He knew he had hit her and I'm sure he did because he was talking all crazy."
Citing court documents, WVLT-TV reported that Phillips told officers "a voice told him that he needed to go kill the meth addicts so he began driving very fast." The legal document added: "He said the voice told him the baby stroller had meth in it, so he intentionally drove into it."
The toddler was enrolled at the nearby First Steps Preschool, where teachers paid tearful tributes to him this week. "He was a joy," school director Jessica Lawson told WBIR-TV in an interview. "He would walk through the door smiling every morning."
The mother's husband, Matt Cahoon, works as an assistant athletic trainer at Jefferson City's Carson-Newman University. The faculty said it has now established a fund for donations. "Our hearts are breaking for one of our own," said its interim president Paul Percy. A GoFundMe has attracted more than $35,000 in a day.