Tennessee Lawmaker Introduces Bill Condemning CNN, 'Washington Post' as 'Fake News'
Tennessee State Representative Micah Van Huss has introduced a bill into the House that "recognizes CNN and The Washington Post as fake news and condemns them for denigrating our citizens."
WJHL reported that Van Huss, a Republican who represents the 6th District, filed House Joint Resolution 779 in response to what he sees as those organizations being "part of the media wing of the Democratic Party."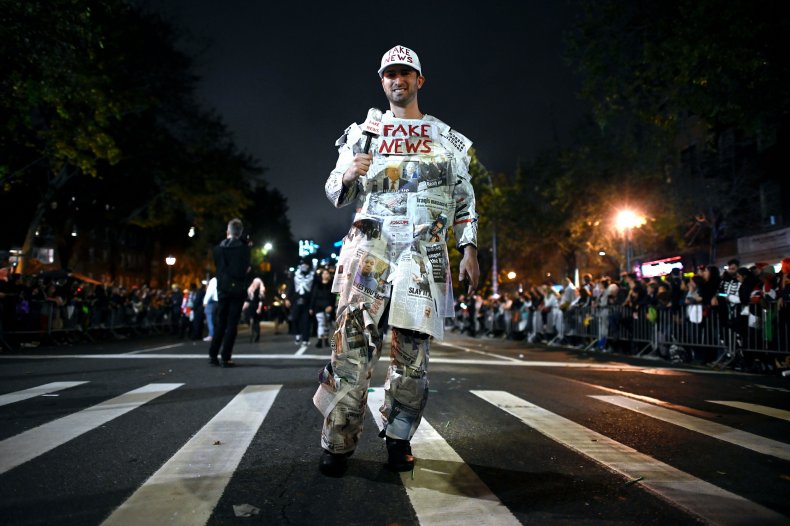 The two stories that inspired the bill were an October 2019 review of Steven Hassan's book The Cult of Trump by senior editor Marc Fisher in the Post and a November 2019 interview with the same author by Brian Stelter on CNN. Why Van Huss targeted those news organizations and not the book's author is unclear.
In the resolution, Van Huss claims that those on "the left" are "the true masters of deploying mobs to demand total conformity and compliance with their agenda" and the media "is in a panic because President Trump has opened the eyes of many average Americans who are tired of politics as usual."
He closes the resolution by stating that "we condemn them for denigrating our citizens and implying that they are weak-minded followers instead of people exercising their rights that our veterans paid for with their blood."
Trump is very popular in the Volunteer State, winning 60.7 percent of the vote in the 2016 presidential election, the largest margin of victory there since 1972.
As of press time, Van Huss had not received any co-sponsors for the bill.
Brad Batt, a Johnson City small business owner who intends to run against Van Huss in the 2020 election, issued a statement condemning the lawmaker's use of public time and funds on this issue.
Batt told WJHL, "People in our district are struggling to pay bills, our teachers are buying supplies out of their own pockets, and we live in the middle of a medical monopoly that gouges our citizens when they seek medical care. We should be focused on addressing real problems."
This isn't the first bill that Van Huss has received criticism for. In February 2019, he proposed an amendment to the state Constitution "recognizing that our liberties do not come from governments, but from Almighty God."
That same month, Van Huss proposed an amendment to an abortion bill that would declare life as beginning at the first detection of a fetal heartbeat and make performing an abortion after viability a Class C felony. Newsweek reported that, when questioned by a fellow lawmaker about a hypothetical situation in which a 15-year-old girl was raped by an adult and forced to carry the baby to term, Van Huss said he could not "find the evil" in that scenario.
On his Facebook page, Van Huss recently dismissed requests to run for Senate, saying, "We are on the verge of abolishing abortion in Tennessee and I must follow through with our work for the unborn."