Tennessee Man Accused of Defrauding Woman With Dementia by Posing as Her Son
Tennessee couple Karl and Deborah Hampton allegedly bilked an elderly widow out of $1.7 million by convincing the woman that Karl Hampton was a close relative, according to WKRN.
While Karl Hampton, 63, has been charged with both money laundering and wire fraud, Deborah Hampton, 59 has only been charged with money laundering. The two were arrested on Wednesday morning by agents with the Federal Bureau of Investigation (FBI).
A criminal complaint states that Karl Hampton met the widow in January 2016 when he was working as an exterminator and began to exploit her financially in January 2018 by persuading her that he was her son or godson, according to WSMV. The woman, who was then 85, was later diagnosed with dementia.
With the woman duped, the Hamptons allegedly had her sign over her power of attorney and name them as beneficiaries in her Revocable Living Trust and her will. The following month, Karl Hampton quit his job and began living high on the hog.
Abusing their legal control over the woman's finances, he and his wife allegedly drained her bank accounts of $1,240,438.06, took out a $500,000 line of credit in her name, and ran up her credit cards in order to purchase items that included luxury cars and expensive jewelry.
They spent $21,452 on a single diamond ring in January 2020 and "between $1,000 and $1,500 per day on lottery tickets" on multiple occasions, according to a statement issued by the U.S. Department of Justice (DOJ). Other alleged purchases included a $21,000 Lexus SUV in February 2019 and a $170,000 ownership interest in a local pest-control company in January 2020.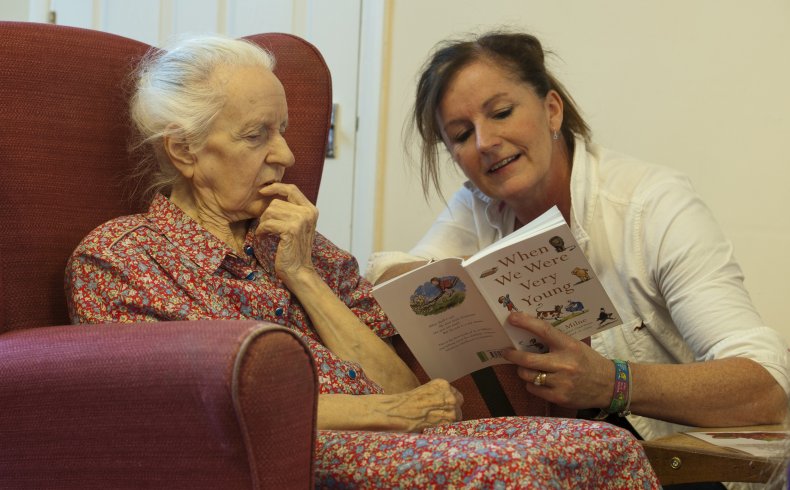 In conversations with a financial institution, Karl Hampton also allegedly falsely represented himself as the woman's son and personal assistant, according to WSMV. In addition, he allegedly liquidated two investment accounts in the name of the woman's late sister over the course of the scheme. The accounts contained a total of $246,645.
On June 8, 2019, the woman fractured her hip in a fall and was treated at Williamson Medical Center before being transferred to NHC of Cool Springs, an assisted living facility. There, staff observed that she appeared confused and malnourished and discussed her condition with Karl Hampton, who had identified himself as her son, her trustee, her attorney-in-fact, and her emergency contact upon her initial admission to the hospital, according to the statement. About six months into the woman's stay at the facility, Karl Hampton allegedly rented an apartment in the city of Murfreesboro in her name.
The DOJ did not clarify which incident eventually lead to Hampton being caught.
If convicted, Karl Hampton could serve as many as 20 years in prison and Deborah Hampton 10, according to the DOJ statement.