Tennessee Man Witnesses Wife's Murder On Home Security Camera, Couple's Son Charged In Killing, Police Say
A man watched a fatal attack on his wife on Wednesday at their home in Chattanooga, Tennessee, using a remote security camera feed, according to an affidavit obtained by the Chattanooga-based television station WTVC.
The affidavit said that the couple's son, 19-year-old Garrett Behlau, was the one who allegedly strangled his mother to death, the station reported.
Chattanooga police told Newsweek that officers arrived at the family's home along the 2600 block of Waterfront Drive to perform a wellness check at about 2:30 p.m. local time on Wednesday. Once officers arrived, they located the body of 54-year-old Theresa Behlau. Garrett Behlau was also at the home when officers arrived, police said.
"Based on evidence obtained at the scene and interview of the adult male, investigators determined the woman's death was a criminal act caused by the adult male," police said in a Thursday news release.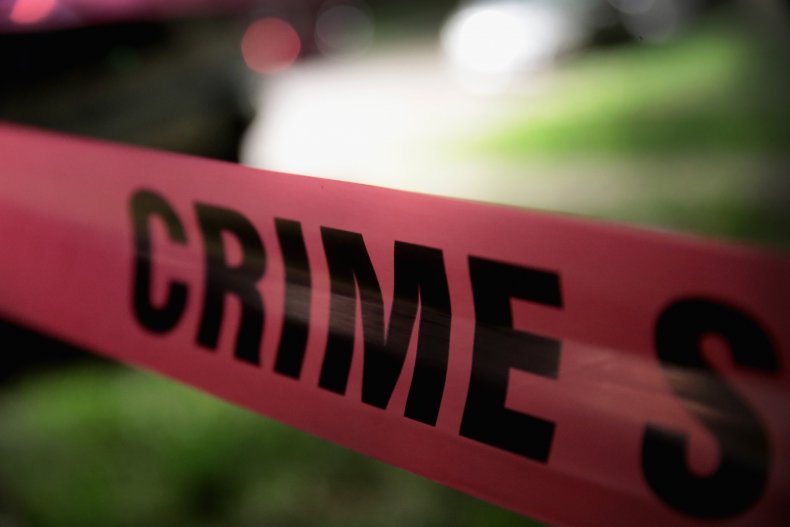 Garrett Behlau was taken to Hamilton County Jail and charged with criminal homicide, abuse of a corpse and tampering with evidence, police said.
The affidavit said Garrett Behlau's father called Chattanooga police while he was out of town because he saw his son strangle his wife "until she was lifeless," according to WTVC. Investigators who watched a clip of the home security video recorded by the father said Garrett Behlau allegedly dragged the body into a wooded area near the house following the strangulation and later returned to clean up the space with paper towels, the station said in its review of the affidavit.
The accused was sitting in his bedroom when police arrived and told officers where they could find his mother's body, the affidavit said.
Police shortly thereafter located Theresa Behlau's body in the woods nearby with plastic covering her head, and they also found the paper towels that Garrett Behlau allegedly used to clear the scene in a waste basket inside the home, according to the affidavit.
Police did not say if a motive has been identified in Theresa Behlau's death but told Newsweek the investigation into the incident is ongoing. Anyone with information on the woman's death has been encouraged to contact the Chattanooga Police Department.
Newsweek reached out to the Hamilton County Circuit Court for comment but did not receive a response in time for publication.
According to data compiled by the Chattanooga Public Library in collaboration with the city, Chattanooga police responded to more than 2,200 incidents last year that involved some kind of domestic violence. So far this year, the data says that more than 1,400 domestic violence incidents have already reported to police, with 221 reported during the month of July alone.