Tennessee Man's Finger Swells to Size of a Lemon After He Delays Treating 'Freak' Rattlesnake Bite
A man from Franklin, Tennessee, almost lost his finger last month after he was bitten by a stealthy rattlesnake.
Austin McGee was working in some local woods when the venomous snake bit his left index finger. Within days, the digit had become purple and extremely swollen. Before doctors drained the wound, it swelled to the size of a lemon, The Centre Daily Times reported.
McGee encountered the feisty snake—thought to be a timber rattlesnake—under a piece of metal in the woods on May 10, according to his friend, Dalton Dorris. Dorris, who posted photos of the wound's grisly journey to Facebook on May 30, wrote that McGee had "no idea" the creature was there.
"It was just kind of a freak accident," McGee told local station WZTV Tuesday. "I honestly never thought that a rattlesnake bite wasn't that big of a deal… It didn't hurt real bad, just like getting stung."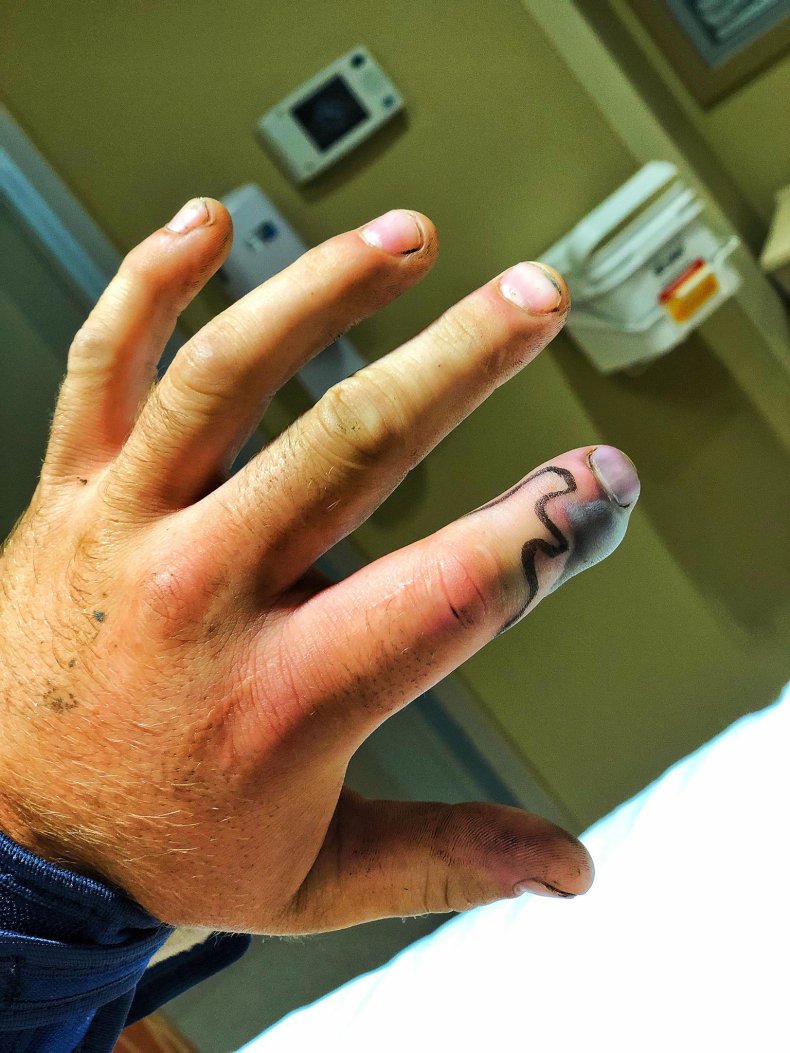 McGee sought medical attention after the injury took a serious turn for the worse. About a week after the incident, doctors punctured and drained the bulging wound. The procedure shrank the digit, but left it shedding layers of skin.
"It progressively kept getting worse and then they popped it and it went back down and then the skin around it kept coming off," McGee told WZTV. "It was like a throbbing, it was beating with my heart every time."
Doctors said it could take six to eight months for the wound to heal fully, according to Dorris' post.
McGee warned others to be more careful than he was. "Just watch out, watch your step, and don't pick stuff up unless you kick around it and look around it," he told the local station.
Dorris also told Facebook users to be careful of snakes and warned against relying on home treatment. "Keep this in mind next time you are in the woods. I know I have changed my mindset on not taking them seriously after seeing this," he wrote. "To anyone trying to be a stay at home doctor: [McGee's] finger stays wrapped 2" thick in gauze and bandages. He goes to the doctor every two days and gets it looked at."
Dorris' images have been shared more than 23,000 times on the social media platform, as of 8.30 a.m. ET. The graphic shots show the injury as it begins to expand, in its extremely swollen state and after it has been punctured by doctors.
McGee told Newsweek his finger was now doing "pretty well, considering how it was." He advised others to remember to "be careful and look and listen."
WARNING: THE IMAGE BELOW IS GRAPHIC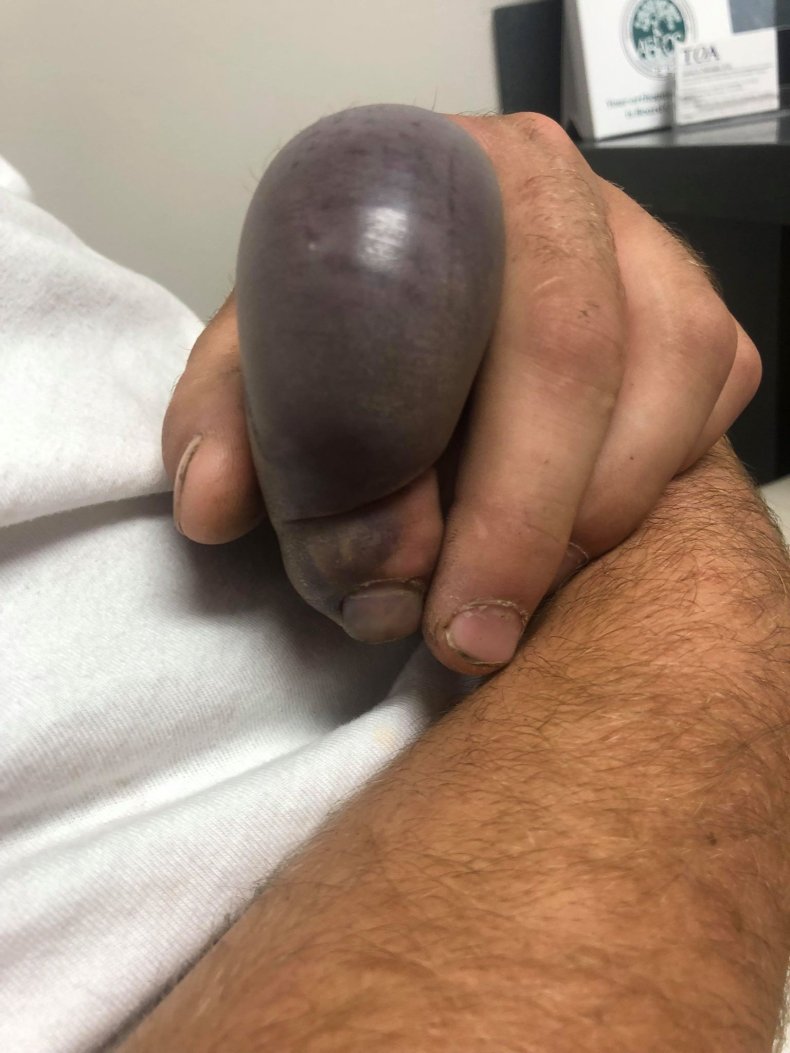 This article has been updated with comment from Austin McGee.