Tennessee Mayor Says He Won't Issue Mask Mandate 'At This Time,' as the 'Holy Spirit' Hasn't Moved Him to Do So
A Tennessee mayor said he does not plan to issue a mask mandate "at this time," as the "Holy Spirit" has not told him to do so yet.
During an interview with AL.com, Lincoln County Mayor Bill Newman said: "[The virus] is science and it's true, and I do believe masking helps prevent the spread of it.
"But I don't feel I should mandate people wearing masks at this time," Newman, an Auburn University-trained veterinarian, said.
Newman noted that when he is forced to make big decisions in life, he looks to God and the Holy Spirit for guidance.
"The Holy Spirit dwells within us," Newman said. "It's a heart thing. It's not a mind thing. But you're using all your God-given [talents], your physical or mental or spiritual, all those things. When I pray for guidance, I may not know the answer immediately."
Newman's comments come amid surging case counts of the coronavirus across Tennessee and the entire nation.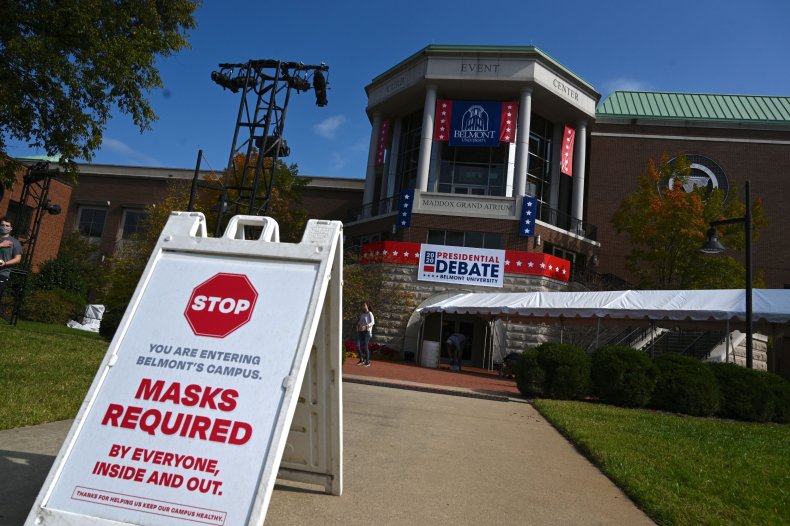 According to the Tennessee Department of Health, the state recorded over 4,000 new virus cases in the past 24 hours. There are now more than 325,000 confirmed cases, as well as at least 4,048 deaths, in Tennessee.
Despite rising case counts in his state, Governor Bill Lee has not imposed a mask mandate and has left the decision up to local lawmakers.
Newman took a stance similar to Lee's earlier this year in July, sending a letter to the Lincoln County Chamber of Commerce telling residents and business owners to do "the right thing" in combating the coronavirus.
"The Governor has given County Mayors the authority to mandate the wearing of face-masks. I have taken the position of "strongly urging everyone" to wear a mask instead of a mandate," Newman wrote in the letter, according to the Elk Valley Times. "If businesses don't step up and require their staff to do the right thing and the number of cases continues to rise, I will have no choice but to mandate face-masks to be worn."
Newman's decision to not issue a countywide mask mandate has sparked backlash from some, including a Facebook group called MaskUpLincolnCounty, which has 286 members.
According to AL.com, the group's administrator, Kay Campbell, said in response to Newman's position: "The reaction has been a lot of comments that the administrator, me, had to go in and delete."
"There's a lot of anger," Campbell said. "People feel like there's a chance for leadership, and he's not taking it and he's ducking behind the Holy Spirit. We have all talked to the Holy Spirit and gotten different ideas."
Speaking to Newsweek, Newman pointed out that "people think I'm waiting on something" to issue a mask mandate, adding, "I'm not waiting on anything, I've made the decision."
He continued, "It sounds like some people are saying that I'm waiting on the Holy Spirit. I pray for discernment and wisdom in making my decisions."
Newsman said he is "not waiting on anything. I've done what I've been led to do."
This story was updated to include comments from Mayor Bill Newman.