Tennessee Nurse Admits she Mailed Feces, Blood to Husband's Ex-Wife, Faces Federal Charges
A Tennessee nurse who admitted to mailing feces and a blood-stained feminine product to her husband's ex-wife is facing federal charges.
Della Marie Gibson Lathum, 37, admitted to police in April that she mailed packages with human feces and a letter containing a bloody sanitary pad. The blood was from a patient at the Parkwest Medical Center in Knoxville where Gibson was a registered nurse, she told police in a voluntary interview.
The packages and letter were sent through the mail to Gibson's husband's ex-wife in Loudon County, who Gibson had allegedly been stalking and harassing for months. She told police she wanted "the kids" to know that the ex-wife lived off of the system and was lazy, the Loudon County Sheriff's Office report said. The victim's name was not released.
At the time of her arrest in May, Gibson herself was unemployed and no longer worked for the Parkwest Medical Center, WATE reported.
Gibson also admitted to police that she mailed the ex-wife a letter in April that included a derogatory message. Gibson reportedly stamped the envelope with the hospital's "New Patient" stamp in red ink and labeled the return address as "Women's Health Specialist."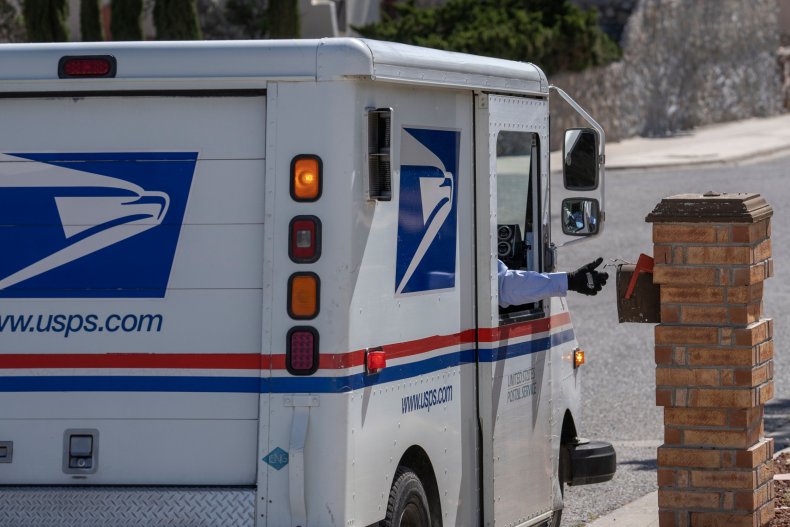 Another letter was reportedly sent to the ex-wife's daughter in April. Gibson admitted to disguising the letter to look like an invitation to a party. The letter called the child "poor white trash faking a fancy life" and said, "your mom is broke and lazy & won't pay her bills," WATE reported.
Gibson was brought up on vandalism charges after the ex-wife's work car was damaged in the parking lot of Lenoir City High School during a school banquet held for the students. She admitted to causing more than $1,000 in damage to the car, which was noticed by students attending the banquet, according to a police report.
The U.S. Postal Inspection Service (USPIS) filed a criminal complaint against Gibson in the United States District Court for the Eastern District of Tennessee. The complaint accused her of mailing biohazardous materials.
"Biological material that poses a threat to humans or the environment" is prohibited to be sent through the mail without proper permission and labeling, according to the USPS.
USPIS would not confirm or deny and facts of the complaint to preserve the integrity and fairness of the ongoing investigation, a spokesperson told Newsweek.
Gibson faces charges of stalking, vandalism and harassment. She was released on bond following her May arrest. A court hearing for the charges is set for July 28.
Newsweek reached out to the Loudon County Sheriff's Office for comment but did not hear back by publication time.