Watch: Tennessee Police Use Stun Gun on Nurse After Emergency Room Fight
Footage has emerged showing police in Tennessee using a stun gun on a nurse who refused to leave an emergency room.
Roger Davis, 42, a registered nurse who works at the Erlanger Hospital in Chattanooga, Tennessee, has been charged with two counts of assault, resisting arrest and disorderly conduct following an incident on April 26.
In a clip recorded by an eyewitness, two Chattanooga officers are heard asking Davis to go outside. Police were called to the scene after Davis began yelling at hospital staff following a disagreement about how they were caring for his mother, reported Times Free Press.
Davis was asked to leave by medical staff, as well as the vice president of Erlanger.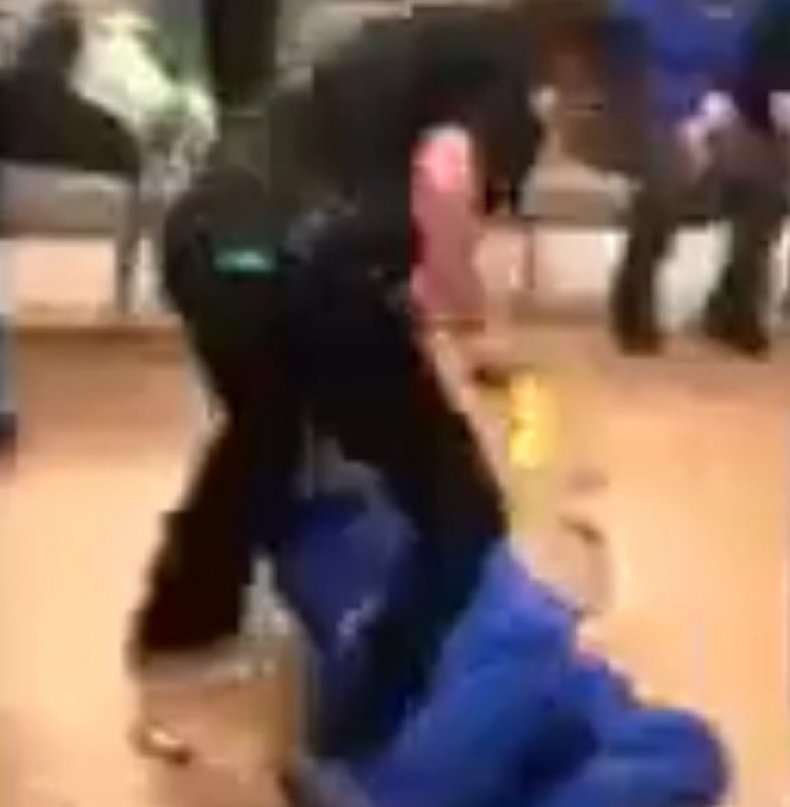 Officer Sarah Rogers described how Davis then began "swinging his arms" in an attempt to keep them from making him leave, according to her account in an affidavit obtained by WTVC.
Davis tells the officers "I will walk out on my own" towards the end of the tussle. Rogers then fires the stun gun after Davis continually refused to put his arms down so they could be tied behind his back.
According to Rogers' account, Davis said "Go ahead" after the officer warned him three times she would use the stun gun against him if he did not lower his hands.
"Mr. Davis made no effort to stop his fighting or comply with any commands given by either one of us," Rogers said.
In a statement, the Erlanger Hospital thanked the officers for their assistance.
"Erlanger would like to thank our associates, security and the Chattanooga Police Department for containing the situation that occurred on the evening of April 26 and ensuring the safety of our patients, visitors and staff," the hospital said.
"Because of their diligence, patient care in the emergency department was in no way impacted as a result of this isolated incident."