Tennessee Rep-Elect London Lamar Apologizes After Saying State Is 'Racist,' Republican Voters Are 'Uneducated'
After her election victory, Tennessee State Representative-elect London Lamar posted a video on Facebook that drew the ire of residents, prompting her to apologize for making an "overgeneralization."
In a now-deleted Facebook video that was posted after her election win, Lamar called Tennessee "racist," according to WREG, and disparaged Republican voters in the state.
"Most of the Tennesseans who voted Republican are uneducated," London added.
Lamar cited polling statistics that allegedly found over 60 or 70 percent of white men voted Republican and said, "obviously that's a particular base of people who believe in superiority."
"They don't believe in sharing their wealth," Lamar said in the video, published by The Tennessee Star. "They don't believe in sharing resources. They believe that you need to work for your own, and they went to the polls and voted."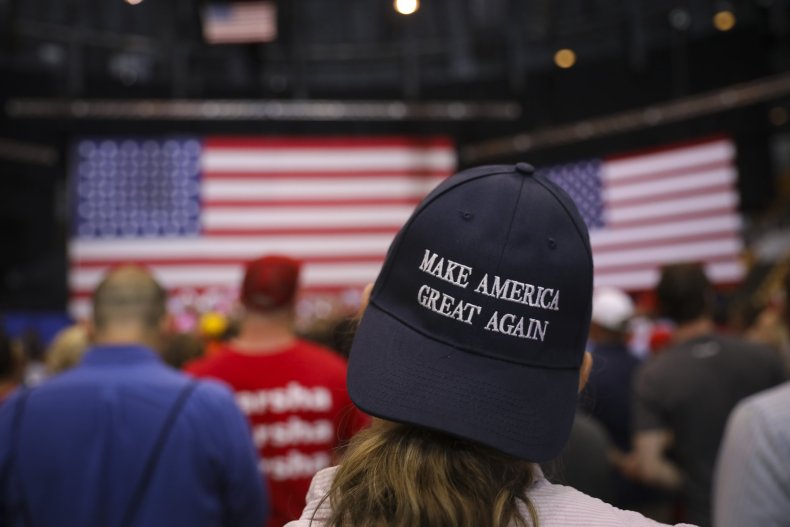 Some residents took issue with her comments in that they didn't agree with her generalizing whole groups of people, even though they may agree that racism still exists.
"I think that our country, in general, has a long way to go, but you can't make a blanket statement like that, you know, so I just—I totally disagree with that," Rachel Drozinski told WREG.
On Monday, Lamar addressed the video in a lengthy post on Facebook. She explained that her comments were made as a "statistical analysis" of the midterm elections both in Tennessee and nationwide.
"The truth about a large number of those who responded with their vote for Republican candidates this election cycle is, they voted in response to the racially charged rhetoric that has come from our president," she wrote.
Although her comments were taken as a generalization of white people, Lamar explained that she didn't intend to label every white person who voted Republican as racist and issued an apology.
"In my video, I made one mistake and that was an overgeneralization of white people and for that, I sincerely apologize," she wrote. "However, we must not discount the election day data. We live in a state that is very racially polarized."
Lamar added that she "unapologetically" represents people who fall into categories that have been "systematically disenfranchised for generations" and believes Democratic values align with their needs. However, she explained that she hopes to work across the aisle to bring opportunities to everyone living in Tennessee.
Lamar conceded that as a new member of Tennesee's legislature she'll likely make mistakes, as everyone does, but she rejected the characterization of her comments as a "rant" as she believes it was a "call to action," instead.
"This is a conversation we must have as a nation," she wrote. "I look forward to having a conversation with my colleagues about the direction our country is going and working with them to make sure our state is a model on how we should work together."
Lamar ran unopposed to represent Tennessee District 91 and further explained to WREG that when she takes office in January, she will represent everyone regardless of party or race.