Tennessee Republican Leader: Send Refugees Back to Immigration Services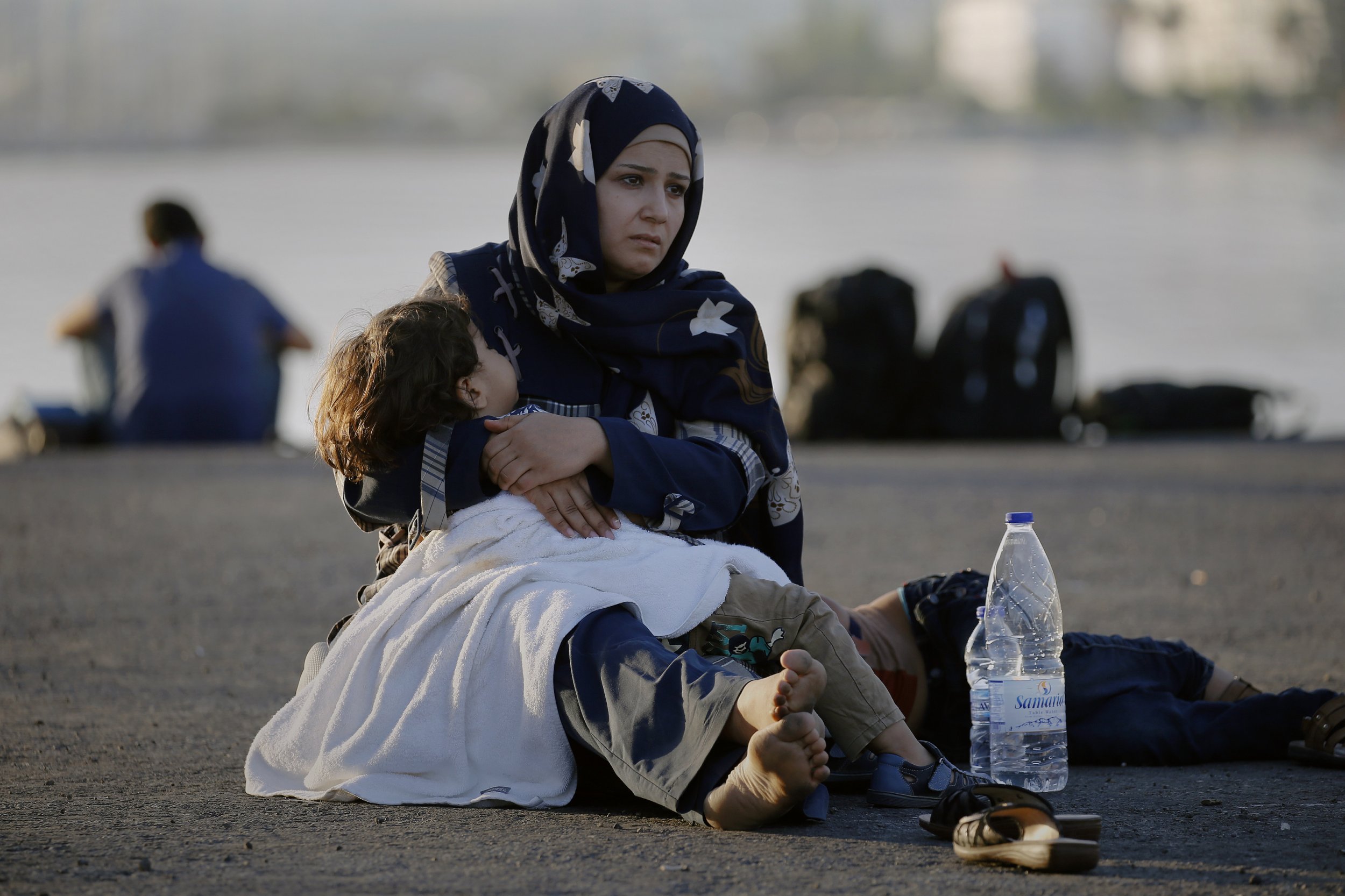 Glen Casada, leader of Tennessee's House Republican Caucus, suggested refugees already admitted into the United States be brought back to Immigration and Customs Enforcement.
"I want them to get [refugees] back and pick them up and take them to a nearby ICE facility and to make sure, that without a shadow of the doubt, that they're not terrorists," Casada told CNN on Wednesday. "I want the federal government to come get those that were not vetted properly."
Casada reiterated his point to The Tennessean: "We need to activate the Tennessee National Guard and stop them from coming in to the state by whatever means we can. I'm not worried about what a bureaucrat in D.C. or an unelected judge thinks....We need to gather [Syrian refugees] up and politely take them back to the ICE center and say, 'They're not coming to Tennessee, they're yours.'"
The topic of Syrian refugees has been widely debated this week after attacks in Paris carried out by the Islamic State killed 129 people. A Syrian passport was found near one of the suicide bombers, but the passport has not been proved authentic. Experts have argued it could be fraudulent or stolen and placed at the scene to cause the Western world to turn on Syrian refugees, who are escaping the Islamic State's reign of extremism in droves.
More than two dozen U.S. governors have said their states will reject Syrian refugees. However, the federal government is the ultimate authority on the refugee resettlement program, as decided by two Supreme Court cases and the Refugee Act of 1980. "In terms of the ability to make a decision on whether to admit refugees, the states have very little to no say at all. To be more strong, no say at all," John Sandweg, former acting director of U.S. Immigration and Customs Enforcement, told press outlets on Tuesday.
In 2015, 30 of Tennessee's 1,601 refugees came from Syria. Despite this, the state's governor called for a rejection of Syrian refugees, offering this statement: "We are currently working to get specifics from the U.S. Department of State on the status of any Syrian refugees currently slated to come to Tennessee. While screening, acceptance and placement is legally under the authority of the federal government, they have said in the past they would be open to cooperating with receiving states. Today I'm asking the federal government to suspend placements in Tennessee until states can become more of a partner in the vetting process."
Refugees who are resettled in the United States go through a settlement process that takes up to 24 months and includes numerous interviews prior to even arriving in America. Since the attacks September 11, two refugees of the 745,000 accepted into the U.S. have been arrested on terrorism charges, compared to more than a dozen cases of homegrown extremism.