Tennessee School District Agrees To Stop Promoting Christianity After Being Sued by Atheists
A school district in Tennessee accused of promoting Christianity through a "religiously hostile" environment has agreed to stop the practice after a legal challenge brought on behalf of students and their families by the American Civil Liberties Union (ACLU).
The Smith County Board of Education admitted incorporating official prayer into school events, proselytizing students and subjecting them to displays of religious iconography in classrooms.
This included playing prayers over the public-address system at school events, the distribution of Bibles to fifth-grade students by an evangelical Christian association, a daily reading of Bible verses at the beginning of class and the display of a mural depicting a cross alongside the words "In God We Trust."
ACLU sued the district last year on behalf of two families, including three high-school students and one middle-school student.
One of the students involved, Harleigh, described her experience of attending the school: "Overall, it's really uncomfortable. You feel like you don't fit in at all. I feel like it's almost like it's coercing everybody to be the same. I feel uncomfortable because I feel like I'm the only one sitting there not participating."
A decree filed in federal court in Nashville on Monday described the school district's actions promoting religion as a violation of the First Amendment.
Heather Weaver, senior staff attorney for the ACLU Program on Freedom of Religion and Belief, said in a statement that "the court's order comes in the form of a consent decree, meaning the school district—to its credit—recognized that these practices are legally indefensible and agreed to an injunction.
"These practices created a religiously hostile school environment, alienating minority-faith students and non-believers, including our clients.
"As atheists bombarded with religious messages and forced prayer, our clients felt unwelcome and deeply uncomfortable at school.
"But school officials didn't care in the slightest and rebuffed our clients when they tried to express their concerns."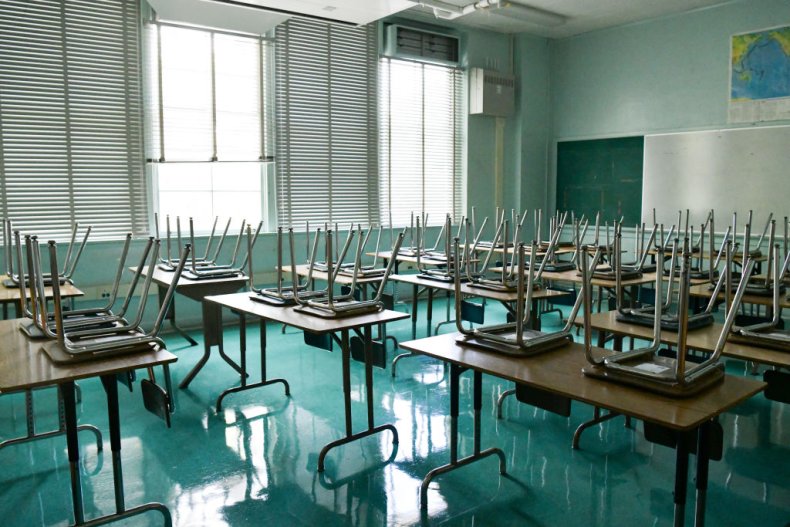 She added: "Religious equality for all students in America's public schools remains elusive.
"Victories like today's mark an important milestone in this fight, but there is still much more work to be done.
"Every student, regardless of their faith, should be able to access public education without discrimination and religious influence by school officials"
The plaintiffs included Kelly Butler, a U.S. Army veteran and father to several children who attend Smith County schools, and Sharona and Jason Carr and their children who also attend Smith County.
Butler said in a statement after the decree was issued: "I'm relieved the school district recognized that its widespread promotion of religion was unconstitutional. My children, and all children, deserve an education that is free from the type of religious coercion that our family has suffered."