Tennessee State Lawmaker Proposes Dress Code Bill For Parents Visiting Schools
A Tennessee lawmaker is proposing a bill that will enforce a dress code on all parents visiting their children in schools across the state.
State Representative Antonio Parkinson (D-Memphis) announced Tuesday he's currently drafting legislation proposing a code of conduct to regulate school visits by parents and other non-students.
"This minimum code of conduct would be something that covers every single person that steps foot on the campus," Parkinson said on WMC-5. "We're not trying to criminalize anyone, so in regards to this, more of what we're doing is educating and creating awareness of the fact that our education institution should be held at a higher standard."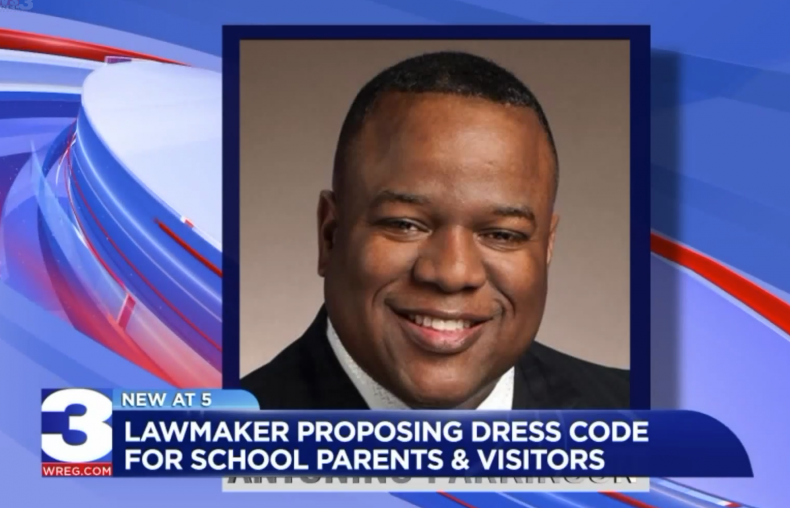 According to CBS affiliate WREG, the idea came after Parkinson received complaints from parents concerned by the inappropriate clothes other parents were wearing into schools.
"I've heard some concerns from principals," he said. "They say you'd be surprised at some of the stuff that we see."
Although Parkinson is addressing the issue in the legislation, he revealed that specific details surrounding the proposed dress code will be defined by each state school district.
"I visualize clothes that are not sexually suggestive," the lawmaker said. "Not wearing things that might encourage or suggest gang activity."
The larger code of conduct will also regulate the behavior of parents and other visitors of schools in the state, such as banning the use of swear words, fighting and entering school grounds while under the influence of alcohol or drugs. If passed, Parkinson's bill will ensure the regulations be displayed at school entrances and sent to all parents who have children enrolled at a school in the state.
Stephanie Love, a Shelby County School Board member, supported Parkinson's proposal and is planning on discussing her ideas with the lawmaker in the coming weeks before the bill is introduced.
Percy Richmond, a Tennessee grandparent, also backed the upcoming bill.
"It's so much happening now," he told WMC-5. "People coming up saying they're the parents and picking up their kids like that. I prefer them to be dressed neatly."
Parkinson did not immediately respond to Newsweek's request for further comment.