Tennessee State Representative Proposes Legalized Sports Betting Bill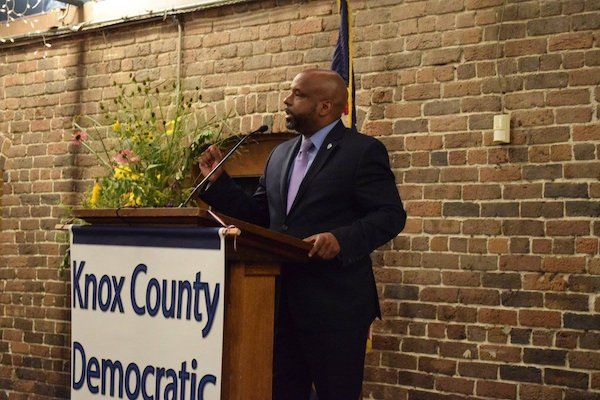 A new proposed bill could legalize sports betting in the state of Tennessee.
House Representative and Assistant Minority Leader Rick Staples (D-Knoxville) filed Bill HB0001, which is also known as the Tennessee Sports Gaming Act, earlier this month, according to WATE 6 ABC in Knoxville.
The Tennessee Sports Gambling Act would legalize sports betting in local jurisdictions that approve sports betting if approved by the state and later by a community-by-community via referendum, according to WATE. The process would be similar to the state's recent approval of selling wine in grocery stores, according to the station.
"Sports betting books would be set up in any bar or restaurant that wants to attach themselves to anyone in the industry as long as they pay the state business tax business fees to set that up," Staples said. "Also it could be set up by third parties that are in the arenas that the professional teams are in. This allows beyond that $2.2 million. They would make a lot of money in taxes collected by having this in local bars or restaurants. And once again those local dollars are going to road improvements, infrastructure and schools so the dollars coming into the locals are earmarked."
If approved, the bill would charge citizens a 10 percent tax on revenue for sports betting, while 40 percent of the gambling tax would be placed into the Tennessee general fund and 30 percent to Tennessee community colleges and applied technology schools.
The remaining 30 percent would be given to local governments for education and infrastructure, according to the report.
Staples discussed the potential bill with ESPN, noting that it could be amended later to include an "opt out" for colleges by request.
Tennessee State Senator Brian Kelsey (R) has also expressed his support of legalizing and taxing sports gambling.
"Based on your comments today, I plan to introduce legislation to allow sports betting in TN with the tax proceeds to go to K-12 education. It appears this will not require a constitutional amendment, but the legislative attorneys are still researching it," Kelsey tweeted in May.
However, Governor-elect Bill Lee has expressed his opposition to legalized sports gambling throughout his campaign.
"I think the lottery shows and has had the most negative effect on the lowest-income citizens in our state, and I think that would have the same effect with sports betting. That's why I've been opposed to it," Lee said during a gubernatorial debate in Nashville.
The bill is expected to be formally filed formally after the Tennessee legislative session assembles on Jan. 8, 2019. Staples told ESPN the bill would go into effect in the Volunteer State on July 1, 2019 should it pass.