Undocumented Immigrant Who Molested Girl, 6, by Repeatedly Sneaking Into Bedroom Gets Heavy Prison Sentence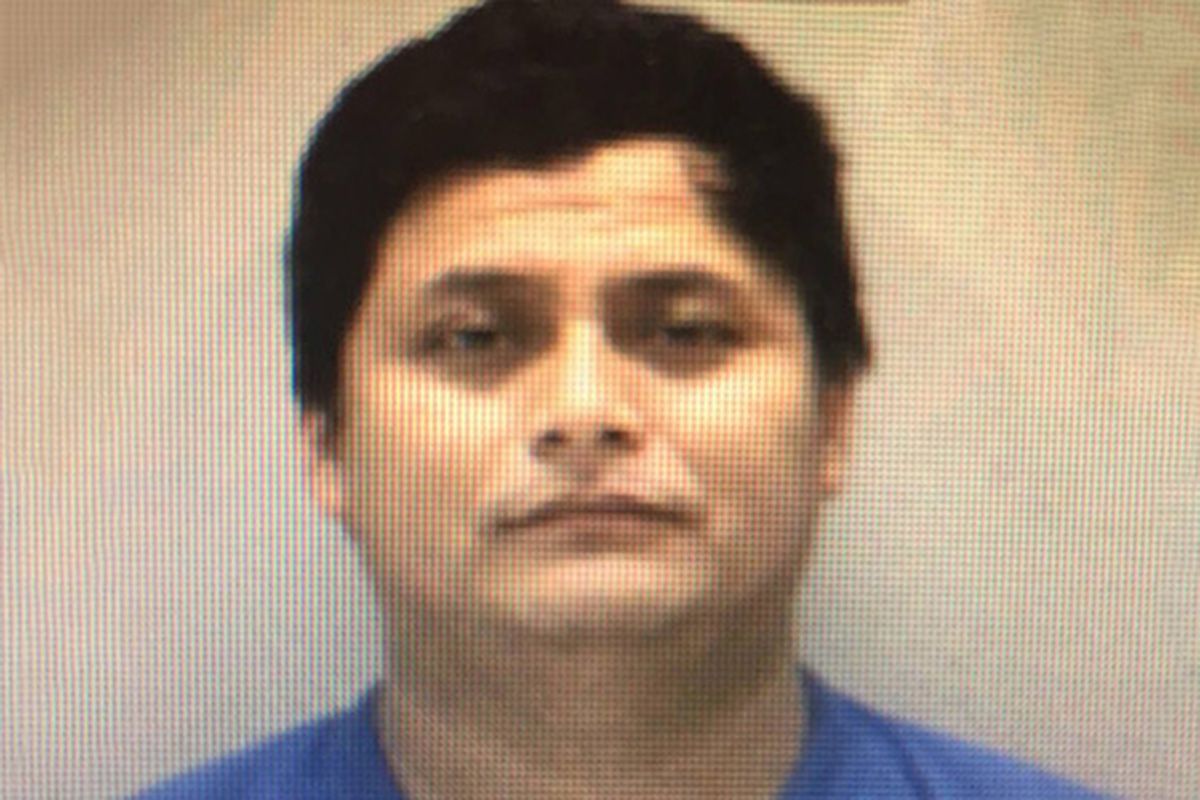 An undocumented immigrant was sentenced to 50 years in prison this week after sneaking into a Tennessee home and molesting a child on multiple occasions.
Edwin Alfredo Velasquez-Curuchiche, 42, on Monday pleaded guilty to two counts of rape of a child and received 25 years on each count. The sentences will run consecutively with each other bringing the total to 50 years, Lebanon Police Department said in a statement yesterday.
Read more: Texas woman admits cutting up body, grilling limbs on barbecue
Velasquez-Curuchiche's victim was a 6-year-old girl, police said. He had targeted the child after befriending a family and covertly obtaining a key to their home, investigators found.
The new term will be served at the same time as a 50-year federal sentence he received last year for the production of child abuse material relating to the same child incident. Velasquez-Curuchiche, who is originally from Guatemala, pleaded guilty while serving the earlier federal sentence.
According to The Tennessean, citing court documents, the culprit was detained in June 2013 for unlawfully entering the U.S. He later ditched an immigration hearing and had been residing in a trailer park, when he befriended the victim's family and committed the 2015 child abuse.
The Lebanon Police Department said that officers were first called to an address in Weatherly Estates, Wilson County, on October 29, 2015, after an attempted kidnapping complaint.
The investigation eventually revealed he had obtained a key to the victim's home without their knowledge. On multiple occasions, he entered the home after everyone was asleep.
Detectives recovered video recordings that appeared to show him molesting the victim.
The Lebanon Democrat reported that footage taken on September 23, 2015, showing the offender molesting the child while she was sleeping. A second similar video was dated October 1, 2015. Later in the same month, the child complained someone had touched her as she slept but her parents found no evidence of the activity while checking her room, the newspaper reported.
On October 29, 2015, Velasquez-Curuchiche was caught in the young girl's bedroom closet by her father. The parents were able to contain him until law enforcement arrived.
Local media outlets reported Velasquez-Curuchiche was indicted in August 2016. He pleaded guilty in February 2017 and was handed the 50-year sentence three months later.
Jack Smith, acting United States attorney for the Middle District of Tennessee, said in May last year: "The defendant's conduct here is among the most egregious that I have ever seen."
He added: "It is almost unimaginable that an innocent child and her family were subjected to such horrific acts by an intruder who masked himself as a family friend. The sentence ultimately imposed by the Court should ensure that the defendant never has another opportunity to victimize another child."
Undocumented Immigrant Who Molested Girl, 6, by Repeatedly Sneaking Into Bedroom Gets Heavy Prison Sentence | U.S.