Tennessee Vaccination Official Was Mailed a Dog Muzzle a Week Before Firing
Tennessee's top vaccination official was reportedly mailed a dog muzzle a week before she was fired from the state's health department.
Dr. Michelle Fiscus, who was fired from her position on Monday in what she believes was a politically motivated move, received a black dog muzzle inside a box with Amazon packaging at her office just a week before her termination, her husband, Brad, told The Tennessean.
He urged his wife to reach out to the state's homeland security department to investigate who sent the muzzle after she called him upon opening the box.
"Someone wanted to send a message to tell her to stop talking. They thought it would be a threat to her," Brad Fiscus told The Tennessean on Wednesday. "It was an obvious sign."
The Tennessee Department of Safety and Homeland Security told Newsweek that the agency is investigating Fiscus "being sent a muzzle."
Fiscus, a pediatrician, has alleged she was fired from her position as the medical director for vaccine-preventable diseases and immunization programs to appease GOP state lawmakers who were angry over her department's outreach efforts to vaccinate teenagers against COVID-19.
"It's just a huge symptom of just how toxic the whole political landscape has become," Fiscus told The New York Times on Tuesday. "This virus is apolitical—it doesn't care who you are or where you live or which president you preferred."
An internal report obtained by The Tennessean this week showed that the state's Department of Health has been dialing back efforts to vaccinate teens since June and is planning to halt all adolescent vaccination outreach for all diseases, amid pressure from Republican legislators.
The health department will stop all COVID-19 vaccine events on school property and no longer send postcards or notices to remind teens to get the second doses of their COVID-19 vaccines, according to the report. The decision to end vaccine outreach came directly from Health Commissioner Lisa Piercey.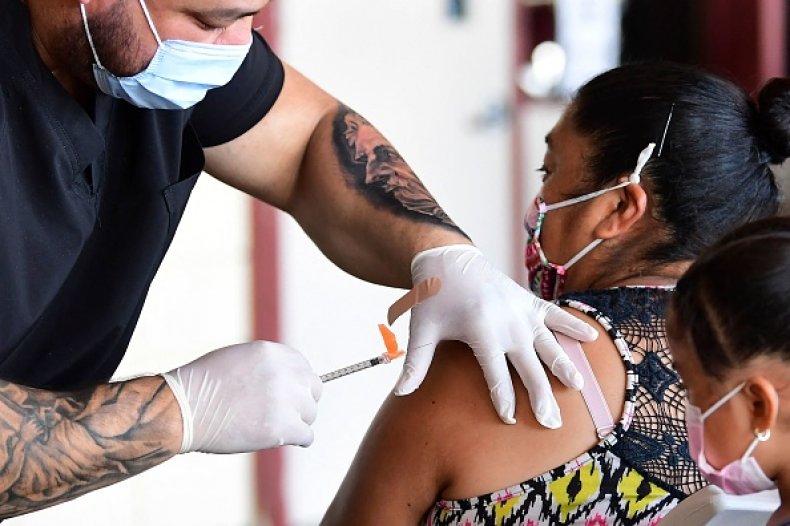 Under Fiscus' guidance, the department had initially put out public service ads alerting teens in Tennessee that they were eligible for the vaccine. Fiscus also distributed a memo that suggested some teenagers could be eligible without parental consent.
Fiscus said she had focused on vaccine outreach because her job had been to roll out vaccinations "across the state and to make sure that that was done equitably and in a way that any Tennessean who wanted to access that vaccine would be able to get one."
"I have now been terminated for doing exactly that," she told The Tennessean.
She said that her efforts to raise vaccine awareness had nothing to do with politics but rather with her medical background.
"I am not a political operative, I am a physician who was, until today, charged with protecting the people of Tennessee, including its children, against preventable diseases like COVID-19," she said in her statement.
Fiscus was not alone in her efforts to get vaccine jabs into the arms of teens. The federal government has also shifted its vaccination strategy to target the young and unvaccinated.
On Thursday, pop star Olivia Rodrigo, 18, visited the White House to join the Biden administration's efforts to encourage young people to get a COVID-19 vaccine.
"I am beyond honored and humbled to be here today to help spread the message about the importance of youth vaccination," Rodrigo said at a press conference. "I'm in awe of the work President Biden and Dr. [Anthony] Fauci had done and was happy to lend my support to this important initiative."
In a video posted to Biden's Instagram account, the singer told viewers, "It doesn't matter if you're young and healthy. Getting the vaccine is about protecting yourself, your friends and your family. Let's get vaccinated!"
As of Tuesday, about 25 percent of Americans aged 12 to 15 and about 37 percent of those 16 and 17 are fully vaccinated. These numbers are significantly lower than the 41.6 percent of Americans aged 18 to 24 who have been fully vaccinated and the national average of 48.1 percent.
In Tennessee, where Fiscus led vaccination efforts, those figures are even lower. State and federal data show that only 38 percent of Tennesseans are fully vaccinated against COVID-19.
Newsweek reached out to the Tennessee Department of Health for comment but did not hear back before publication.