A Tennessee woman is being sued for $25,000 after posting a negative review about a doctor online last month.
The lawsuit accuses Kelly Beavers of defamation, libel and false light for her comments on Yelp regarding the services of Dr. Kaveer Nandigam from Nandigam Neurology in Murfreesboro, WTVF reported.
The woman's review read: "This 'Dr's' behavior today was totally unprofessional and unethical to put it mildly. I will be reporting him to the State of TN Medical Review Board and be filing a formal complaint. How this guy is in business is beyond me. Since when did they start allowing Doctors, to throw a complete temper tantrum in front of Patients and slam things when they get upset? He does not belong in the medical field at all."
Beavers—a Wilson County resident—said she felt compelled to write the review after what she described as disrespectful and shocking behavior during an appointment, in which she was accompanying her 67-year-old father. The father had been referred to the clinic after he reported dizziness and memory loss—possible early signs of dementia.
Beavers claims that the doctor became angry in the appointment when he noticed that she was recording on her phone, as she often does during medical visits.
"Sometimes we all have things we forget, so that's why I record every doctor's visit. I want to make sure that I'm doing everything right," she said. "He literally snapped and demanded my phone."
Tennessee is a "one-party consent" state meaning that as long as one person present in the conversation is aware of the recording and consents to it then permission is generally not required for any additional people. Nevertheless, Beavers said that she deleted the audio recording at the behest of the doctor. Following the incident, an employee at the clinic called Beavers to talk about what happened and informed her that phones were not allowed in the office.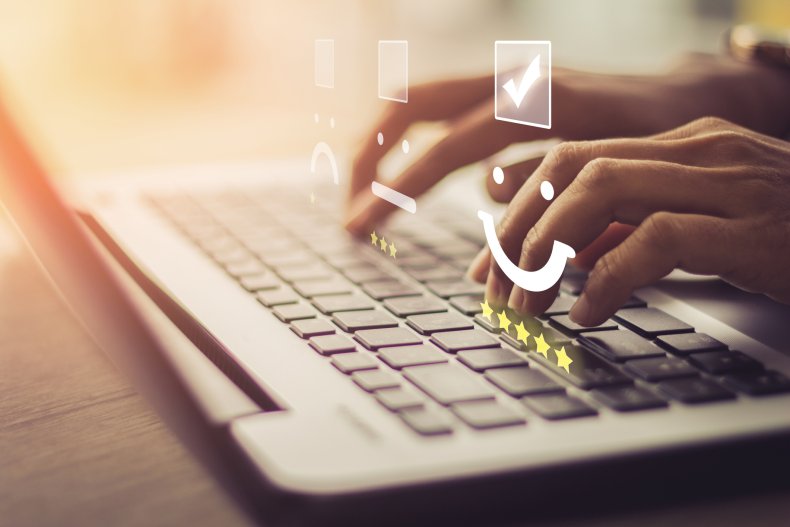 Subsequently, on November 27, an attorney for Nandigam Neurology filed a $25,000 lawsuit against Beavers and her friend's son who also posted a negative review on Google after overhearing her talk about the incident.
The lawsuit claims that the review contained "false, disparaging, and misleading statements" with the plaintiff demanding that Beavers take her post down.
"Just in shock, I can't believe it," Beavers told WTVF. "They just don't want any negative reviews and they don't want people to talk about or give a bad review."
Beavers said she is planning to hire a lawyer to fight her case.
Newsweek has contacted Nandigam Neurology for comment and is awaiting a response from the company.
This is not the first time someone has been sued for a negative Yelp review. In July this year, Florida man Tom Loyd said he faced more than $25,000 in legal bills after a lawsuit brought against him by a veterinary practice, CBS This Morning reported.
Ken Paulson from the non-partisan Free Speech Center said reviewers need to be cautious about what they say online.
"Don't state things you cannot back up," he told WTVF. "It's okay to say you didn't like this pizza or the anchovies were terrible because that's opinion, but you can't say they can't make this pizza without washing their hands. It's a difference in expressing an opinion and damaging a business or person."
However, in some states with so-called Anti-SLAPP (Strategic Lawsuit Against Public Participation) legislation—such as Tennessee—it is easier for defendants in these cases to avoid the judicial process.