Tennessee's Former Top Vaccine Official Said She Was Fired for Urging Teen Vaccinations
Dr. Michelle Fiscus was fired on Monday from her position as Tennessee's top vaccine official. She released a statement the same day, in which she claimed she was terminated for giving advice on teenagers receiving COVID-19 vaccines.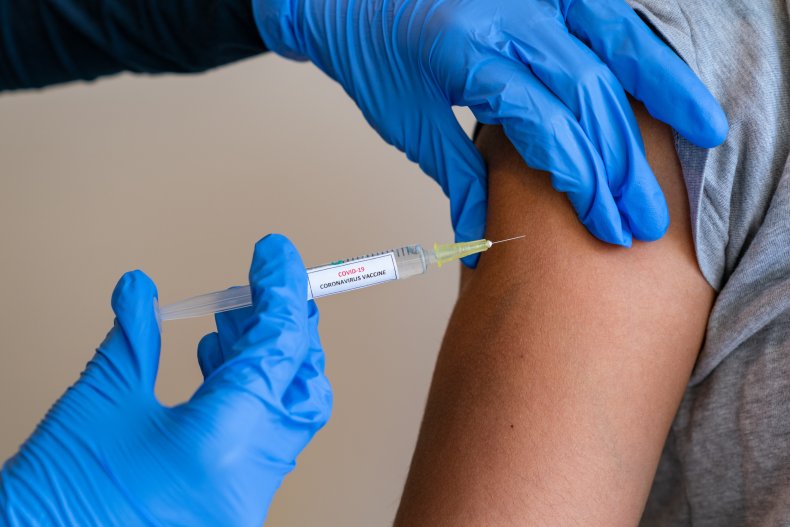 Fiscus, who was the medical director for the Tennessee Department of Health's vaccine-preventable diseases and immunization programs, said she was given no official explanation for her firing. However, she feels it was political retaliation stemming from a June 16 meeting with the state's Government Operations Committee.
"I have been terminated for doing my job because some of our politicians have bought into the anti-vaccine misinformation campaign rather than taking the time to speak with the medical experts," she wrote.
Fiscus explained that in May she had requested a statement regarding Tennessee's Mature Minor Doctrine that resulted from a Tennessee Supreme Court Ruling in 1987. She did this in advance of the approval of the Pfizer COVID-19 vaccine for 12-15 year olds, and she said this was done for clarification in regard to questions she had been asked regarding the rules for vaccinating minors.
She said she copied and pasted language from the statement into a memo that was distributed to providers administering COVID-19 vaccines. Fiscus claimed someone who had seen the memo posted it on social media after becoming upset about a section that said minors ages 14-17 years can receive emergency medical care in Tennessee without parental consent.
This led to the health department being called before the state's Government Operations Committee. During the committee meeting, Fiscus wrote her department "was accused of 'targeting' youth through Facebook messaging and its actions were described as 'reprehensible' by one Committee member."
That same Committee member, according to Fiscus, "went on to call for the 'dissolving and reconstitution' of the Department of Health in the midst of a pandemic where one out of every 542 Tennesseans has died from COVID-19 on their watch and less than 38 percent of Tennesseans have been vaccinated."
During the meeting, the Government Operations Committee ordered Health Commissioner Lisa Piercey to scale back efforts to vaccinate children and report back in July. State Sen. Janice Bowling was particularly critical of the department at the meeting, stating it was "very disconcerting" to see the memo from Fiscus that discussed emergency use authorization of the Pfizer vaccine for children 12 and under.
In her statement on Monday, Fiscus wrote that it's the mission of the Tennessee Department of Health to protect and promote the health of the state's citizens. She said "protecting them against the deadliest infectious disease event in more than 100 years IS our job," and it's the "most important job we've had in recent history."
"Specifically, it was MY job to provide evidence-based education and vaccine access so that Tennesseans could protect themselves against COVID-19," she continued. "I have now been terminated for doing exactly that."
Fiscus noted that communications regarding all vaccines—not just for COVID-19—for the state's youth has now been halted. She said, "When the people elected and appointed to lead this state put their political gains ahead of the public good, they have betrayed the people who have trusted them with their lives."
Now, she says, "the people of Tennessee who will suffer the consequences of the actions of the very people they put into power."
Newsweek contacted Tennessee Health Commissioner Lisa Piercey and State Sen. Janice Bowling for comment but did not hear back in time for publication.