Tennis Match-Fixing: Andy Murray Says Sports Needs More Transparency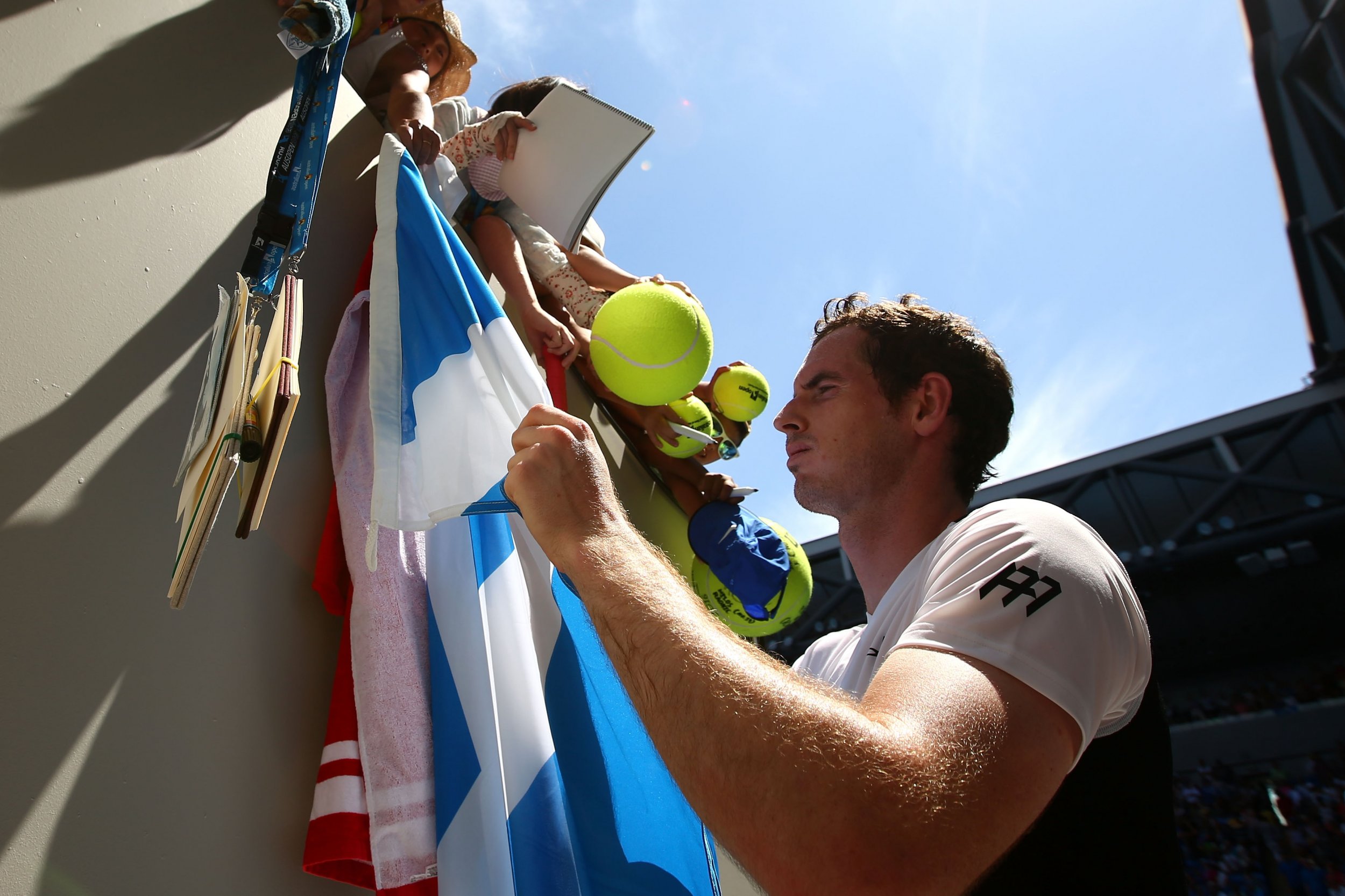 Andy Murray has called for greater transparency across sport as tennis continues to deal with the fallout from an alleged match-fixing scandal.
A BuzzFeed News and BBC investigation claims to have uncovered a cache of secret documents that show 16 players who have appeared in the world's top 50 have been reported to the tennis authorities on suspicion of having thrown matches. The BBC says they include "Grand Slam winners."
The report also alleges that the Tennis Integrity Unit (TIU), the sport's anti-corruption body, failed to act on the allegations quickly enough, something the TIU strongly denies.
Murray, who defeated German teenager Alexander Zverev in the first round of the Australian Open in the early hours of Tuesday morning, said he was surprised by the apparent scale of the problem.
"I'm always very curious with that stuff across really all sports, as well," he said. "I think sports could in general be much, much more transparent.
"I don't want to go into all of the details, but I was aware of what happened in the match in Sopot. I knew some of the stuff there." His reference was to a 2007 match between Russia's Nikolay Davydenko and Martin Vassallo Arguello that prompted an Association of Tennis Professionals inquiry after gambling site Betfair cancelled all bets made on the match.
"I do think it's important that from a younger age players are better educated and are made more aware of what they should do in those situations and how a decision like that [match fixing] can affect your career, can affect the whole sport," Murray continued.
Novak Djokovic, the world No. 1, on Monday confirmed a report that he was offered money reportedly stretching to £140,000 ($200,000) in return for throwing a match at the 2007 St. Petersburg Open. The Serb did not end up playing in the tournament, which Murray won.