Tennis Star Nick Kyrgios Fined $17,500 for Obscene Gesture At Queen's Club Tournament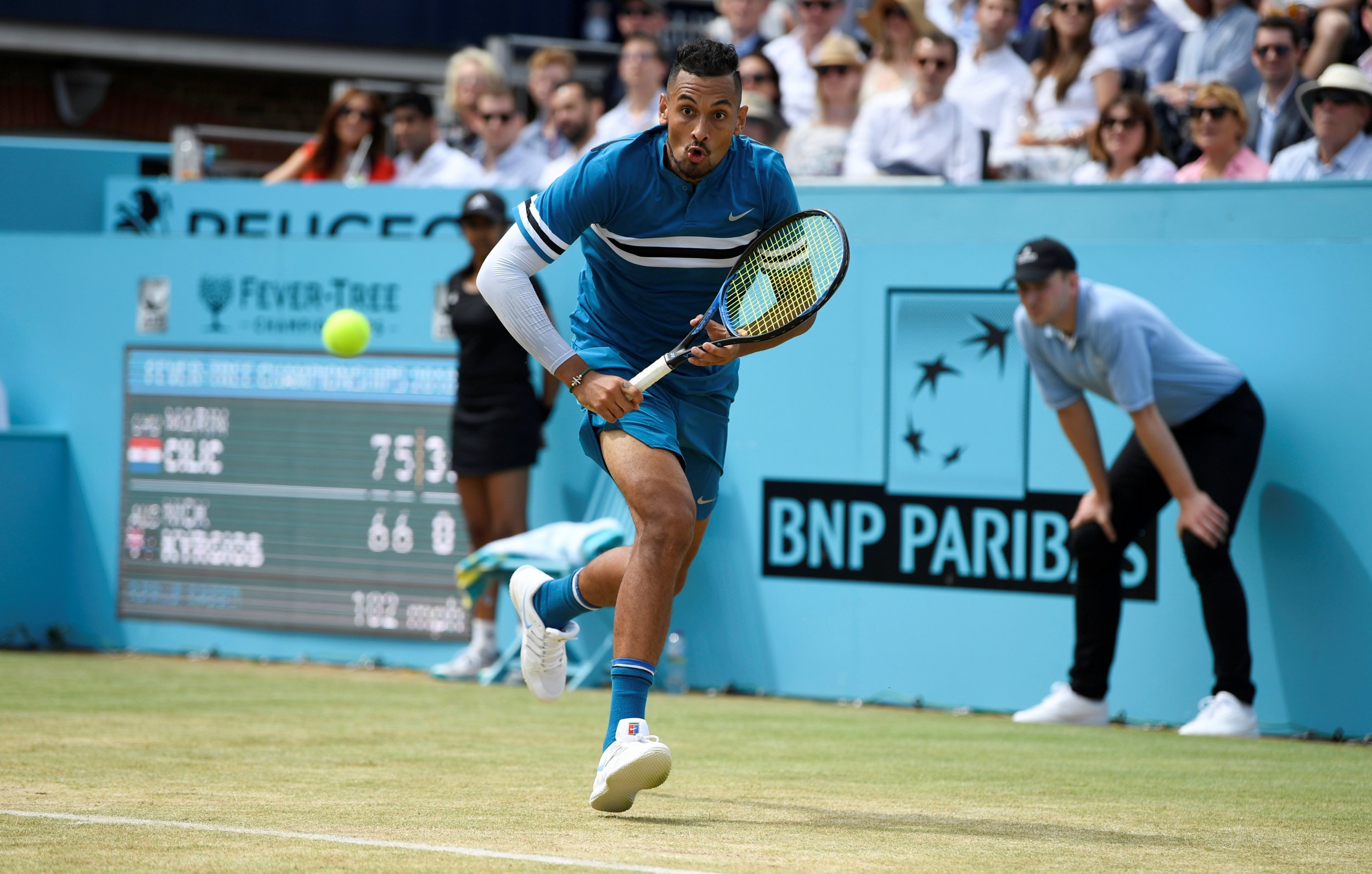 Using a water bottle to simulate a sexual gesture got Australian tennis player Nick Kyrgios fined 13,000 euros ($17,500) Tuesday, to be paid to the Association of Tennis Professionals (ATP).
Kyrgios pulled the stunt sitting courtside after losing the semifinals of the Queen's Club tournament to the fifth best player in men's tennis, Croatian competitor Marin Cilic, the Associated Press reported.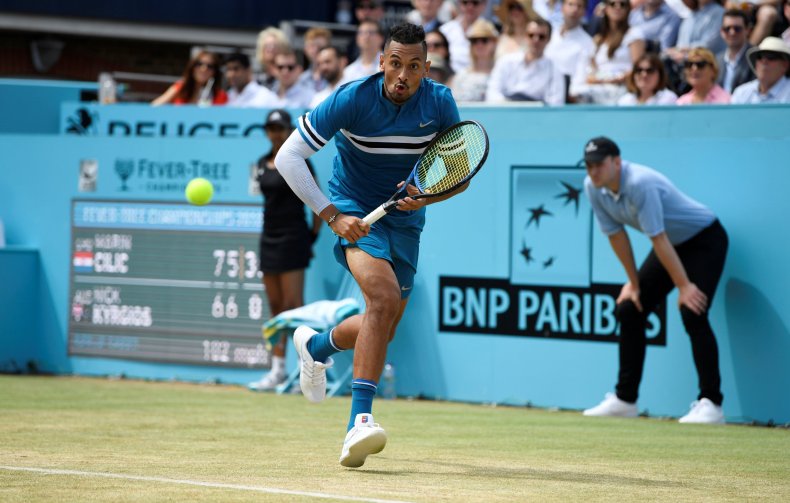 In an earlier match that same day, Kyrgios directed F-bombs on air toward competitor Kyle Edmund.
Tournament supervisor Lars Graff charged the 19th player in the league with "inappropriate behavior," since water-bottle abuse is not mentioned in any part of the ATP rulebook. Fortunately for Kyrgios, he will be allowed to continue playing.
Previous incidents landed Kyrgios a six-month suspension in 2015 and time spent with a sports psychologist in 2016, measures taken by the ATP after he trash-talked a competitor's girlfriend, tanked a match in Shanghai and yelled obscenities at a fan, respectively.
The fine for insulting Stan Wawrinka's girlfriend in 2015 was the maximum amount allowed by the ATP ($10,000). In that particular case, he lost a match in the French Open, and implied fellow Australian tennis player Thanasi Kokkinakis was intimate with her before tossing in a sarcastic apology. In the 2015 incident and now, Kyrgios was unapologetic.
In July 2015, Kyrgios bear-hugged a ball boy at the Wimbledon competition. Before the start of the third set, he was down two sets to Richard Gasquet.
BBC News released an on-air apology during the Queen's Club Championships for displaying the video, and for what their microphones picked up during the games.
Tennis Star Nick Kyrgios Fined $17,500 for Obscene Gesture At Queen's Club Tournament | Sports