'Warframe' The Sacrifice: Update 23.1.0 Patch Notes: TennoGen Round 13 Looks Amazing
Warframe just released update 23.10, giving players access to skins made in Round 13 of TennoGen. Digital Extremes allows fans to submit concepts for Warframe skins and the best ones get put directly into the game. DE gives a portion of the proceeds to the artist, allowing them to make (sometimes significant) money from their hard work.
If you're looking at buying one of these gorgeous cosmetics, there are a few things you should keep in mind. Platinum earned from bundles or Prime Warframes cannot be used to buy these skins. DE isn't dipping into their own pockets to pay these guys; all that sweet cash comes directly from the fans. If you'd like to have a skin added to Warframe, you'll need to submit your design to the Steam Workshop, equipped with multiple different color palettes.
Update 23.10 brings a few other features to the game, including replayable Sacrifice missions, bug fixes and a free Incubator Core to make hatching a Kubrow or Kavat just a little bit easier. I just finished the "Howl of the Kubrow" quest and struggled to unlock my new best friend without using Platinum. It seemed odd that the game would dangle a pet in front of your face, only to put up a massive grind or paywall in your way. This change should help new players get their pets a bit faster, which is always a plus. New players already find Warframe difficult to understand at times, there's no reason to throw another obstacle in their way.
Here are the TennoGen Round 13 Warframes, Syndannas and Liset skins: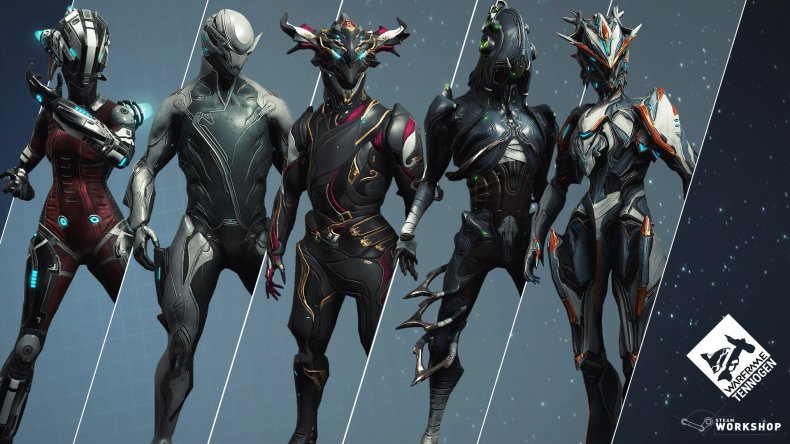 Nova Corpra Skin by Frelling Hazmot Excalibur Ronin Skin by Rekkou
Loki Kodama Skin by HitsuSan
Nekros Graxx Skin by Faven
Zephyr Strafe Skin by prosetisen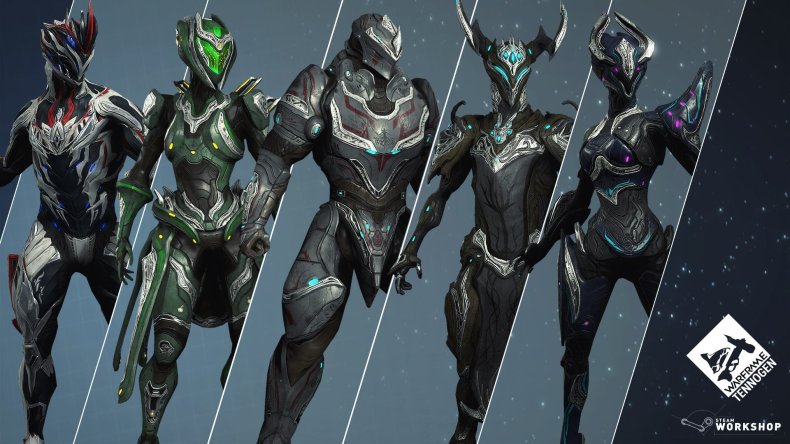 Excalibur Exaltation Skin by Cheshire Banshee Blade of the Lotus Skin by BeastBuster
Rhino Blade of the Lotus Skin by BeastBuster
Oberon Blade of the Lotus Skin by BeastBuster
Trinity Blade of the Lotus Skin by BeastBuster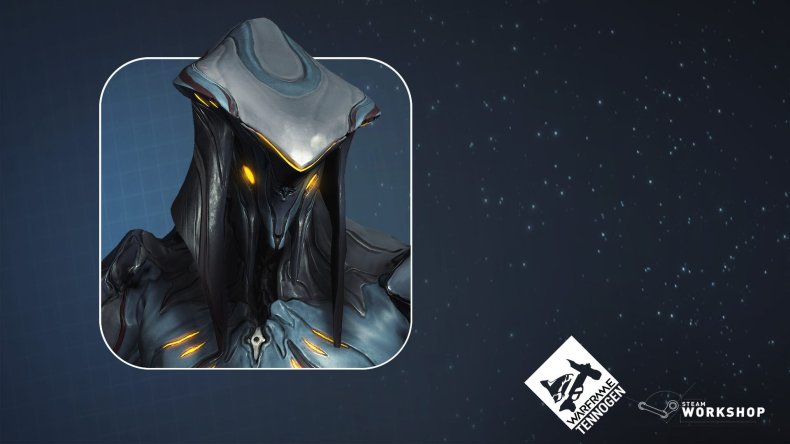 Nekros Ion Helmet by Yatus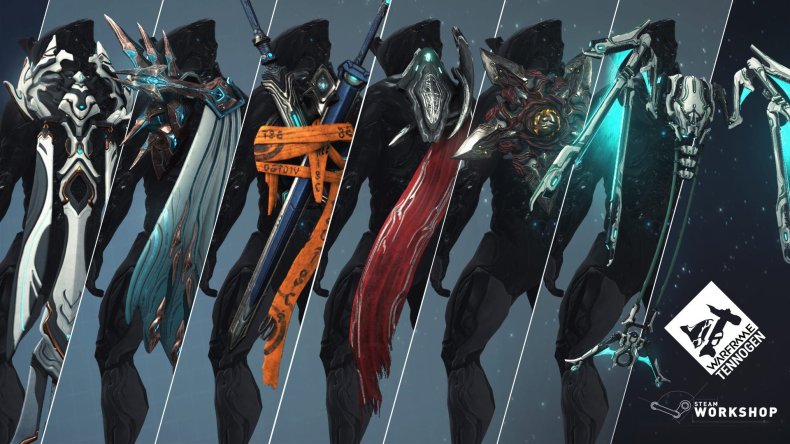 Syandanas
Icarius Syandana by malayu, Scharkie, and Jadie
Kunshu Syandana by BeastBuster
Seraphim Syandana by led2012 and jaeon009
Shurihoshi Syandana by led2012 and daemonstar
Sildarg Syandana by led2012 and daemonstar
Sydeko Syandana by led2012 and daemonstar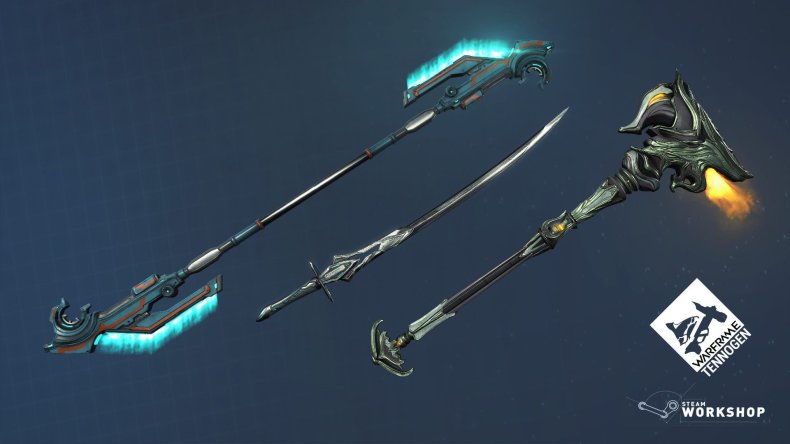 Weapon Skins
Aphria Polearm Skin by Arsenal
Eisen Sword Skin by Rekkou
Ogun Hammer Skin by Stenchfury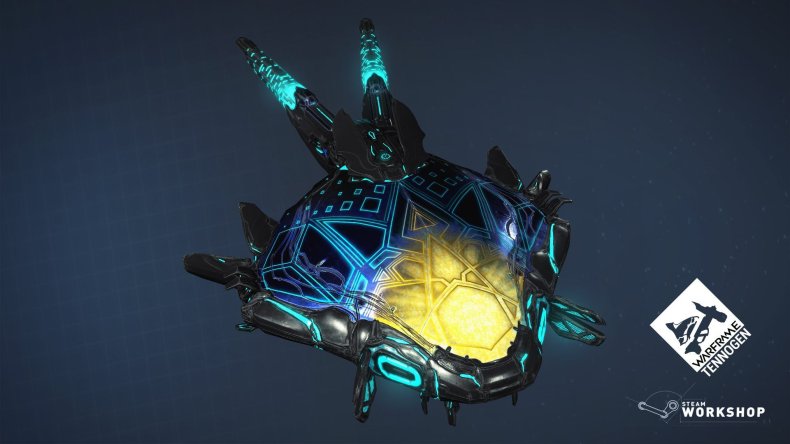 Liset Skins
Protege Liset Skin by MaceMadunusus