Tens of Thousands Incorrectly Told They Tested Negative for Coronavirus in U.K., Suit Says
Tens of thousands of people in the U.K. were incorrectly told they tested negative for the coronavirus after software used by a network of laboratories in England was discovered to be producing faulty results, court documents allege.
An investigation by The Independent found that England's Lighthouse laboratories, a national diagnostic lab network established in April to ramp up coronavirus testing in the country, is being sued over its decision to choose a Belgian software company to analyze samples.
The case, first revealed by the newspaper in June, will soon be heard by the High Court of Justice in London, which deals with civil law cases of high importance. The case also includes a judicial review of Health Secretary Matt Hancock over his decision to award the Belgian company with a £1.5 million ($1.9 million) contract in April.
According to court documents seen by The Independent, the Lighthouse laboratories are accused of unfairly selecting the Belgian software, which, when put through a trial run, produced a significant number of errors and false negatives.
Diagnostics.ai, a British company, is suing over the labs' decision to choose rival firm UgenTec, the Belgian company, and showing it preferential treatment despite its faulty results.
Lawyers for Diagnostics.ai will argue that its software outperformed the Belgian company during the test run, and that its system has been validated by published clinical research and meets standards set by the National Institute for Health and Care Excellence. The UgenTec system has not been validated by research and does not meet NICE standards, lawyers will argue, according to The Independent.
Court documents show that both companies were given 2,000 samples to analyze in April during the test run. The UgenTec software failed to identify three positive samples that were correctly identified by Diagnostics.ai. Additionally, UgenTec's software failed to identify another 44 tests as positive and also did not spot a problem in the testing process that would've led to 90 samples being classed as invalid, according to The Independent.
At their height, the labs were processing tens of thousands of test results per day, and improvements were not made to UgenTec's software until June—allowing it to fully operate as it did during its test evaluation for more than two months, The Independent reported.
This led to infected people incorrectly assuming they were OK and could go about their daily lives, potentially spreading the virus to others whom they came into contact with, lawyers for Diagnostics.ai will argue.
Court documents for the case assert that while the laboratories do not dispute the number of tests incorrectly identified by UgenTec, lawyers plan to argue that the missed tests were "borderline cases," The Independent reported. Additionally, lawyers for the laboratories will argue that Diagnostics.ai had benefited from improving the accuracy of its software.
A borderline or intermediate test result indicates it produced a "high-signal flash," which is not enough to produce a fully positive result, according to a county health department in Colorado. It means that the person many have been recently exposed to the coronavirus or may be in the early stage of producing antibodies.
UgenTec Chief Executive Steven Verhoeven told The Independent in June that the suggestion its software had made errors was "incorrect," without elaborating.
A spokesperson for Public Health England (PHE), the executive agency of the U.K.'s Department of Health and Social Care, declined to comment to Newsweek on potential or ongoing legal action against the department.
The spokesperson did say that the Lighthouse laboratories have been using UgenTec's software for a number of months and that all the labs have been validated through a "rigorous" quality assurance and validation processes.
A spokesperson for UgenTec told Newsweek that the company does not comment on ongoing legal proceedings and reiterated PHE's comment.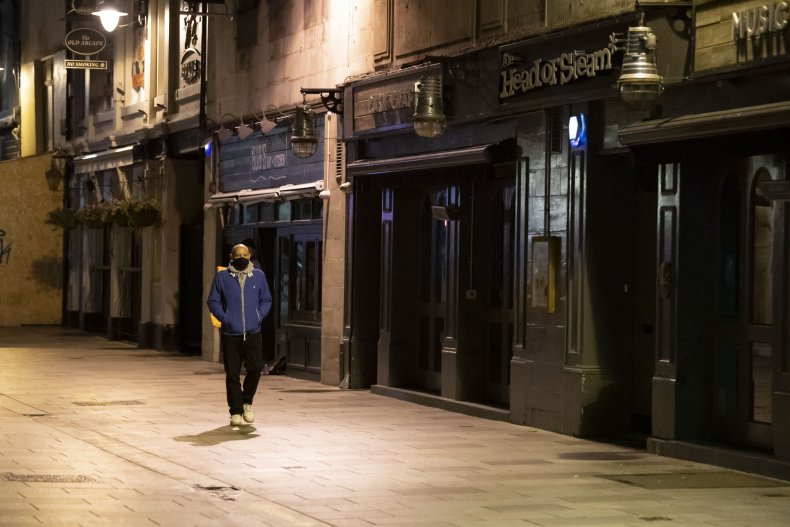 The legal battle comes amid fears that the U.K. has entered its second wave of coronavirus infections, with Prime Minister Boris Johnson announcing new restrictions for England and hefty fines if they're violated.
According to the U.K.'s coronavirus data page, 6,634 people tested positive for the virus on September 24 alone—numbers not seen since early May, when the country was coming out of its first wave of infections.
This story has been updated to include a comment from UgenTec. Also, a previous version of the story said the trial would take place on September 28, but it has been delayed.